International news: France striker Olivier Giroud is relishing play-off with Ukraine
Olivier Giroud is relishing the prospect of big-match drama as France head into their World Cup play-off with Ukraine.
Last Updated: 12/11/13 3:08pm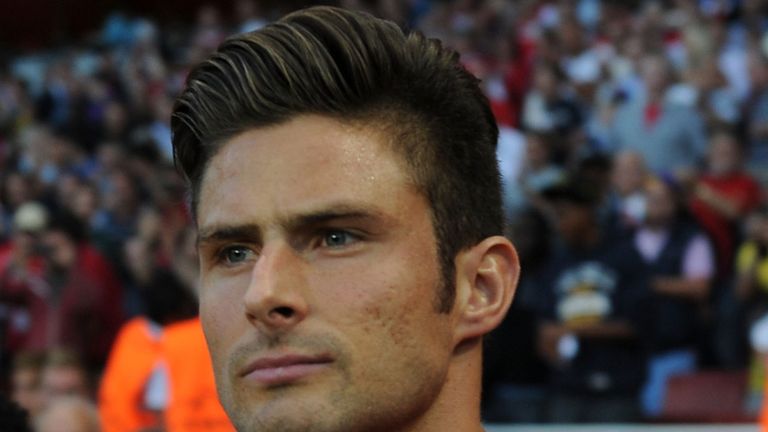 The Arsenal striker has usurped Karim Benzema to become first choice in Didier Deschamps' preferred one-striker formation for France, and may be asked to lead the line in home and away clashes over the coming week.
His team-mate for club and country, Laurent Koscielny, has remarked that Giroud may be feeling the physical stress of a hectic start to the season, given that he has played more minutes for Arsenal than any other outfield player.
But the sense of occasion has put a spring in Giroud's step for the crucial matches that will determine whether France reach the finals in Brazil.
Assessing what lies ahead, Giroud said: "A little bit of pressure, excitement. You're going to play perhaps the most important two matches of your young career.
"We mustn't underestimate (Ukraine) but we have the experience to get through. It's a great generation, we have a young team."
Speaking on the French federation's website, Giroud said: "We'll play our game with our quality and I have high hopes.
"We want to feel this tension of the big evenings, the big matches."
Kiev on Friday night promises to present France with an intimidating environment, but it could have been worse for France, who stand one place behind 20th-ranked Ukraine in the FIFA rankings.
They might have been handed a draw against Portugal, who with Cristiano Ronaldo in their ranks will instead tackle Sweden.
"Ukraine is a relatively good draw, without wishing to disrespect them," Giroud said on ledauphine.com.
France defeated co-hosts Ukraine 2-0 during Euro 2012, on a memorably stormy night in Donetsk.
This time they head to the capital, and the 70,000-capacity Olympic Stadium.
"At the Euros we played a serious match, we were solid. But over there we expect a great atmosphere," Giroud said.
"More than anything we mustn't concede a goal. And afterwards, we'll have the return leg at our place.
"We will need to be supported (in the second leg) as we are in the parts of the country where the people are less used to watching us."