Transfer news: Mathieu Valbuena ready for new challenge away from Marseille
Marseille's Mathieu Valbuena admits he is ready for a new challenge abroad after eight seasons at the Stade Velodrome.
By Patrick Haond
Last Updated: 15/01/14 11:28am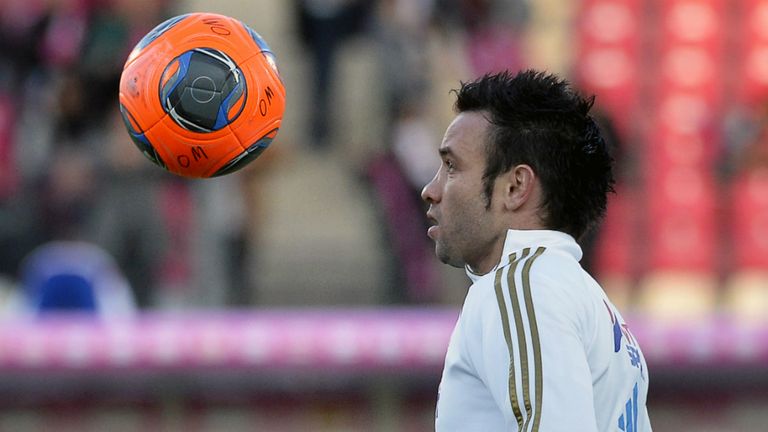 The 29-year-old France international has been linked with Premier League leaders Arsenal and fellow title contenders Liverpool in the January transfer market.
While admitting the prospect of a new challenge away from France is appealing, Valbuena remains focused on staying in peak form with the 2014 World Cup in Brazil just months away.
Valbuena has enjoyed eight seasons at the Stade Velodrome, making over 200 appearances for Marseille, but concedes he is open to offers of a fresh challenge.
"I never hide that a new challenge abroad would attract me," he admitted in .
"I am an Olympique Marseille player so far and I am proud of it. I am here for quite a long time.
"Maybe it will be the right moment to go and see something else. But it is a bit too early to talk about that. I want to do my very best in coming months to be ready for the World Cup. It could also be a good springboard."
Valbuena, renowned for his pace and tenacious nature, admits the prospects of playing in the English or German top-flights are very appealing, but the playmaker remains open to offers.
No regrets
"The Premier League and Bundesliga are exciting," he added. "But I like Italy and Spain too.
"Did I ever have any opportunity to leave l'OM and go abroad? Yes, but I stayed and I don't regret it.
"L'OM made me grow and I will never forget. I will always be grateful to the club."
Marseille are currently fifth in Ligue 1 and Valbuena remains committed to seeing his side reach the top three before turning his eyes to France's World Cup campaign.
Valbuena was overlooked for the first leg of France's World Cup qualifier against Ukraine, with Manchester City's Samir Nasri taking his place, but admits he was delighted with his performance when he was reinstated for the return fixture.
"On a personal level, I want to back to my best level [after my dislocated shoulder] and achieve a great World Cup," he said.
"I want to go on until Euro 2016. But the World Cup in Brazil could be a great moment in my career.
"I was surprised to not be in the starting XI for the first leg against Ukraine.
"I have always been outstanding with Les Bleus. So it is always difficult to swallow. But I brought a good reply in the return leg."