World Cup 2014: Karim Benzema says slow start cost France a semi-final place
Last Updated: 05/07/14 4:47pm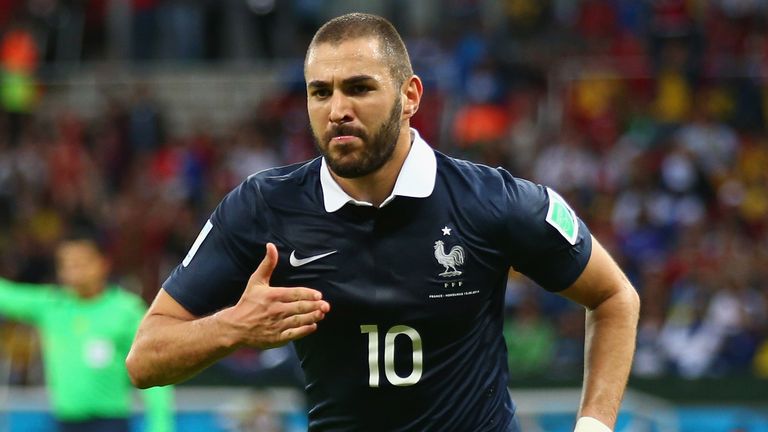 Karim Benzema has suggested a slow start from France cost them a place in the World Cup semi-finals.
The single goal from Mats Hummels that saw Germany through Friday's quarter-final clash came inside 12 minutes and Benzema thinks a more positive early approach could have changed France's fate.
"We are disappointed that the adventure stops there. We gave everything, but we couldn't score," said the France forward.
"The first period was quite difficult, we didn't have enough attempts for my taste.
"We had more in the second half, they were endangered, but they have a very good goalkeeper."
France sailed through Group E and saw off Nigeria 2-0 when the teams met in the tournament's last 16.
Real Madrid star Benzema also proved himself on the biggest stage of all, contributing three goals and two assists.
"I'm happy even though I would have liked to help the team go further," he said. "Nevertheless, we can be proud of us."
Manager Didier Deschamps was all praise and pride for his young team that, between them, have no experience of the later stages of a World Cup.
"I'm very proud of what my players have achieved in this tournament," Deschamps said.
"They weren't that far short and we were up against a side that is used to playing these big games and has the experience to go with it. We just lacked that little bit you need to get the job done.
"This team is young and has a lot of quality in both footballing and mental terms. We need to build on those attributes ahead of our next big tournament - Euro 2016."