Kaka earns Brazil recall
Kaka has been recalled to the Brazil squad ahead of international friendlies against Gabon and Egypt.
By Matthew Skinns
Last Updated: 28/10/11 3:38pm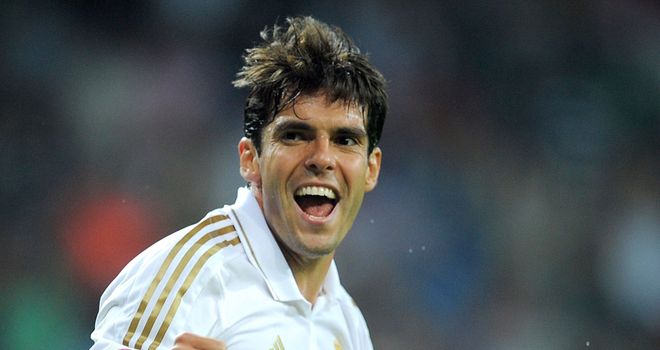 Kaka has claimed a place in the Brazil squad for the first time since the 2010 World Cup ahead of the international friendlies against Gabon and Egypt.
The Real Madrid star has earned his international recall through impressive recent club performances, finally retaining a first-team place after battling persistent injury problems.
The 29-year-old expressed his delight in being called-up for the first-time under coach Mano Menezes, who replaced former coach Dunga in July last year.
"I'm very happy to return to the national team," he wrote on Facebook and Twitter.
"After a long time, the emotion of coming back is very big. Thanks to all those who, like me, where waiting for this moment,"
Menezes said of the former AC Milan player, "I think of Kaka as I do Ronaldinho: as players with experience in the national team, who can share the responsibilities.
"His return is logical for all that he has done in the last few months. I had always said that he would be back as soon as he recovered and now he has a good chance."