Argentina and Brazil friendly is abandoned due to floodlight failure
Argentina's friendly with Brazil was abandoned on Wednesday after a floodlight failure in Resistencia.
Last Updated: 04/10/12 1:34pm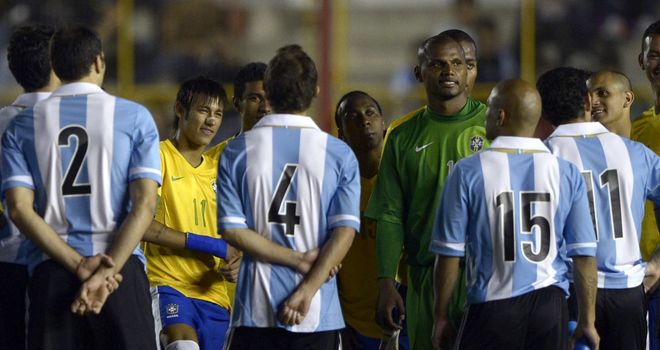 The teams, picked only from domestic leagues, were due to meet for the second time in two weeks after Brazil won 2-1 in the first match of the "Superclasico of the Americas" doubleheader in Goiania on September 19th.
Despite only picking domestic players, both squads featured some big names including Neymar, Lucas Moura, Leandro Damio and Maxi Rodriguez.
But just as the two sides took to the field, the power went. Chilean referee Enrique Osses delayed kick-off as both sides stood waiting for half an hour.
With no back-up generator available, the decision was made to abandon the match.