Brazil defender David Luiz voices concerns for England
Brazil and Chelsea defender David Luiz feels England's lack of recent success counts against them at major tournaments.
Last Updated: 02/06/13 7:12pm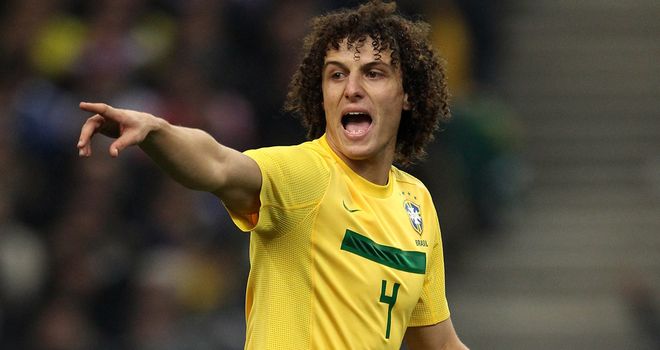 Speaking ahead of Sunday's friendly between the sides in Rio de Janeiro, Luiz highlighted the problems faced by Roy Hodgson as national manager.
The England boss must lead a side expected to do well in tournaments, despite their World Cup victory on home soil in 1966 standing as their only major success.
Barcelona-bound Brazil star Neymar has already had his say on the matter, claiming England will not be a threat if they qualify for the 2014 World Cup in Brazil.
But Luiz insists they are a decent side despite their failure to pick up any silverware for 47 years.
"I have come into a national team which is used to winning things," Luiz told The Sun Sunday.
"England do not win titles. The mentality of winning a tournament is not there and that is difficult.
"The problem is they do not win anything. I have watched them in previous tournaments and things have not always gone well for them.
"But, I actually think England are a good side. Neymar said some things, but he has been playing in Brazil and is now going to Barcelona.
"I'm not sure Neymar actually knows much about English football or whether he knows any of the players. Why should he? His comments don't surprise me."
Luiz has been linked with a move to Barcelona but the 26-year-old refused to discuss the matter.
"I really don't want to talk about my future. At the moment I am only thinking about the national team," he added.