Brazil's head coach Luiz Felipe Scolari will stick with his players
Brazil's head coach Luiz Felipe Scolari says he will keep faith with the players who played against England.
Last Updated: 03/06/13 3:19pm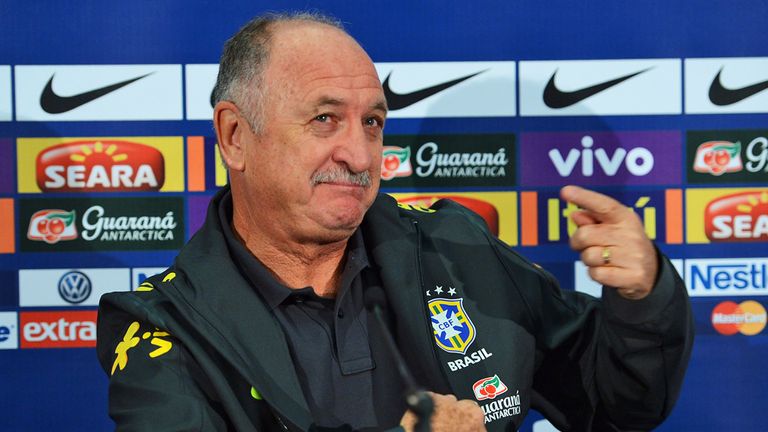 Scolari confirmed most of the starting XI in the Maracana would also begin against France in Sunday's friendly in the Gremio Arena, Porto Alegre.
Brazil completely dominated the first half against England and were unlucky for it to still be goalless at half-time, but in the second period - after Scolari made a number of changes - it was a much more open game which eventually finished 2-2.
Scolari said: "It will be between 90 per cent and 100 per cent same team who started against England.
"We played well in the first half, our positioning was excellent and the team really gelled.
"It will depend on what will happen this week, but if I had a game on Tuesday or Wednesday I would field the same team that played in the first half, exactly the same one.
"We will see what will happen - for example Marcelo could only play for 45 minutes in the second half because he has been injured, and has played only one game in two months.
"But overall I was satisfied against England, we created chances, moved the ball around and made the opponent team's job harder. It was a good example of how I want the team to play.
"In the first half we had an excellent game but I didn't enjoy the second. It became a very open game and we started giving our opponents the chance to score. I don't want that to happen."