World Cup: Brazil's Neymar says Wayne Rooney is England's only hope
Neymar thinks England's only hope of winning the World Cup will be if they can find some Wayne Rooney clones.
Last Updated: 04/06/13 9:49am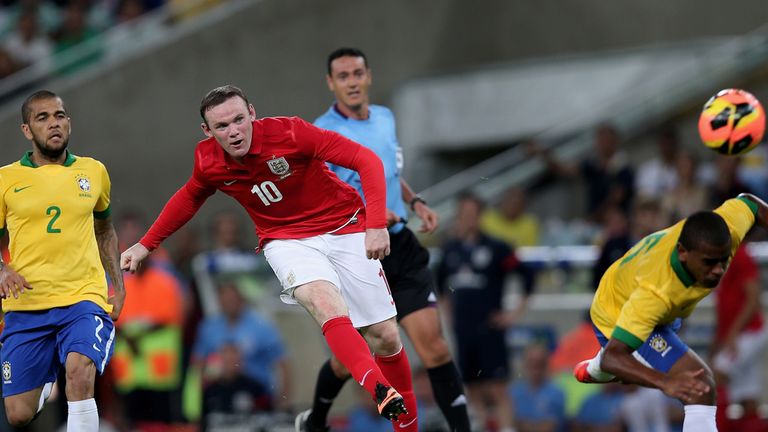 Rooney and Alex Oxlade-Chamberlain scored eye-catching goals in Sunday's 2-2 friendly draw with Brazil in Rio de Janeiro which papered over England's otherwise uninspiring display.
Neymar, who played in the game, was unimpressed and wrote off the Three Lions' World Cup prospects if they qualify for the 2014 tournament in his homeland.
The new Barcelona star has now slightly toned down his criticism but maintains Rooney is England's sole, slim chance of success.
"I will change what I said," Neymar explained in The Sun.
"England do have a chance at the World Cup but only if they can find 10 more Rooneys before then.
"He is one of the best. His technique, his strength, his ability to score many goals - he could be Brazilian.
"He is one of the best players in the world but no player can win a World Cup on his own."