Brazil boss Luiz Felipe Scolari relishing Confederations Cup campaign
Luiz Felipe Scolari says his plans are coming together ahead of the Confederations Cup kick-off on Saturday evening.
Last Updated: 15/06/13 7:07pm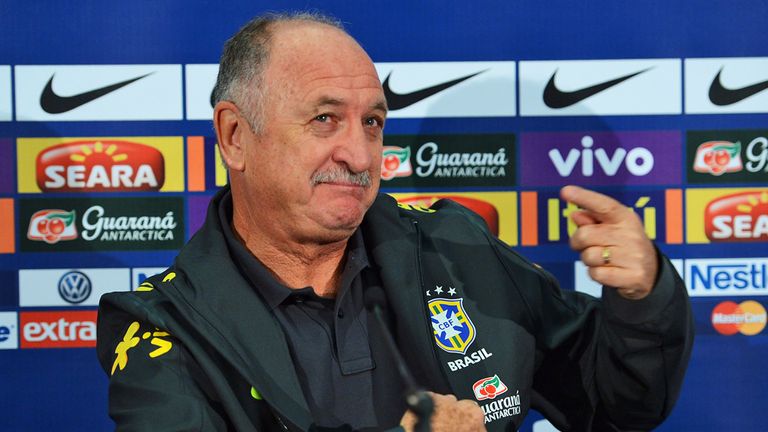 Brazil have won only one of their last eight games and some fans are getting anxious ahead of the World Cup in Brazil next year.
The former Chelsea manager is under pressure to deliver but insists preparations are going well.
Scolari said: "The team is coming together. I once read in a magazine that nature does things slowly.
"We need to keep on working to be competitive and win games."
No team has won the Confederations Cup and then gone on to win the World Cup the following year, and Scolari admitted he is taking a risk going into this week's tournament.
He added: "Most of the players we picked haven't played an official competition with Brazil. Before they can play in a tournament like the World Cup, I need to observe them playing in bigger matches.
"We lose by not having more veterans in the squad, but we gain by having their youth and desire to succeed."
Brazil start the Confederations Cup against Japan on Saturday evening.