FIFA confident of 'safe and successful' World Cup in Brazil after Confederations Cup unrest
FIFA remains confident next year's World Cup in Brazil will be a "safe and successful" one.
Last Updated: 25/06/13 9:09am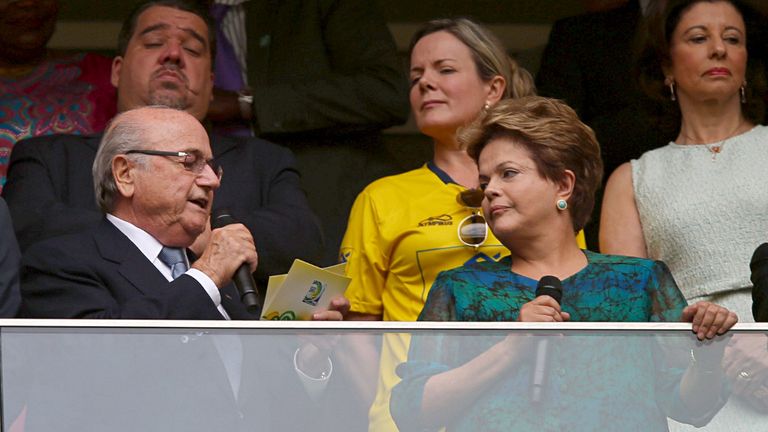 Brazilian president Dilma Rousseff issued a public address on Friday in which she insisted funding for next summer's showpiece would not come from the public purse.
The cost of hosting the 2014 finals has become the focus for widespread demonstrations that were initially sparked by rising transport fees but have grown to encompass longstanding grievances of corruption and the standard of public services.
FIFA has issued a statement reiterating there are no plans to abandon the Confederations Cup - considered a dry run in Brazil for next year's event - despite some of the protests descending into violence.
And a spokesman for the governing body insisted there had not been major concerns over the staging of the Confederations Cup, nor fears over the status of the nation as the next World Cup hosts.
"We welcome Brazilian president Dilma Rousseff's address to the nation, and we reassert our collaboration with the (Brazilian) government to deliver a safe and successful Confederations Cup and World Cup, which all football fans can enjoy," FIFA spokesman Pekka Odriozola said at a media briefing at the Maracana Stadium on Saturday.
"We are in contact with the local authorities on a daily basis, which is normal for the usual structures of such an event.
"From both FIFA, the local organising committee and the federal government, there were no discussions regarding any cancellation or change of venue with regards to the Confederations Cup or the World Cup.
"There has been no discussion at this stage regarding that possibility."