Premier League: Liverpool's Philippe Coutinho dreaming of World Cup with Brazil
Philippe Coutinho hopes an impressive first full season with Liverpool will help make his World Cup dreams reality.
Last Updated: 16/08/13 3:17pm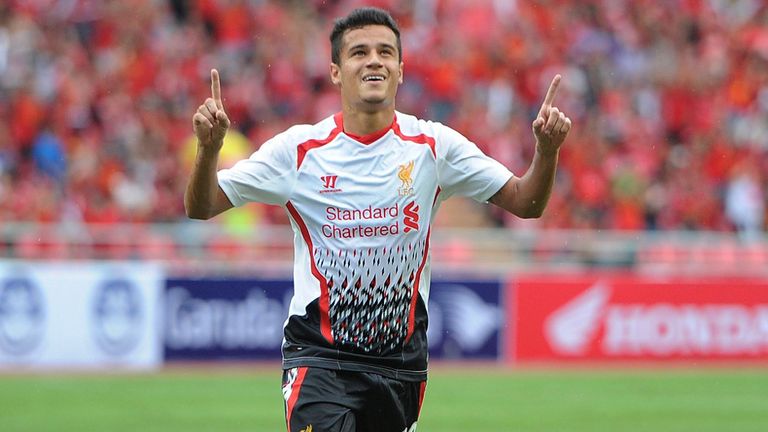 Coutinho grew up idolising Brazil playmakers Kaka and Ronaldinho and would love to get the chance to emulate them at the 2016 tournament in his homeland.
The 21-year-old forward still feels he has a lot to learn about English football despite impressing in four months after leaving Inter Milan for Anfield, and he hopes to continue to shine when the 2013-14 season kicks off against Stoke City on Saturday.
"Of course, it is a dream of mine. I need to have a good season at Liverpool, take my chances here and hopefully that would give me a chance of being called up for the national team," he said.
"It would be my biggest step in football and I will do my utmost to be there.
"Because it is a different style of football and it is much more intensive and quicker here, Brazilian players have to work hard to be able to do what we need to do when we play.
"The training is hard but at a good pace and that helped me progress in my adaptation.
"And for me it is an honour to play in the same team as our captain Steven Gerrard. Everyone in Brazil watches European football and they enjoy watching players like him.
"They (Ronaldinho) play more or less my position and they were my inspirations as I was growing up. I think both of them were super-excellent players, especially when Ronaldinho played at Barcelona it was like magic.
"Every time I had a chance, I would watch him because he was someone who I looked up to."