Queens Park Rangers goalkeeper Julio Cesar is motivated to do well after surgery
Queens Park Rangers goalkeeper Julio Cesar says that he is motivated to return to his best form after surgery.
By Paulo Freitas
Last Updated: 20/09/13 3:10pm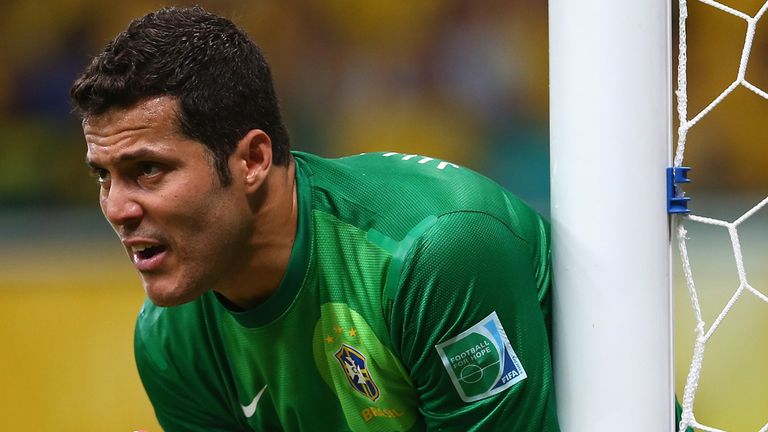 Cesar, 34, signed for QPR from Inter Milan in 2012 and had been linked with a move away from the club all summer.
But, after having surgery on a finger injury, Cesar is prepared to do whatever it takes to regain full fitness.
Cesar said: "It increases my motivation, when you have to face adversity, as in my case now, it always increases the motivation. You want to return earlier, do everything correctly.
"I am calm, I will do what the doctors ask so that I can catch balls again."
It has been reported that Cesar will be out of action for between six to eight weeks, meaning that he will miss Brazil's upcoming games against Zambia and South Korea.
Cesar though refuses to be downbeat about his lay-off.
"It's normal to have a mental block in the beginning, everyone goes through that situation," added Cesar.
"I'm very calm and confident regarding my return, I'll be back stronger than I was."