Big demand for tickets for 2014 World Cup in Brazil
Over six million requests have been made for tickets for the World Cup in Brazil, including nearly 100,000 from England.
Last Updated: 10/10/13 7:46pm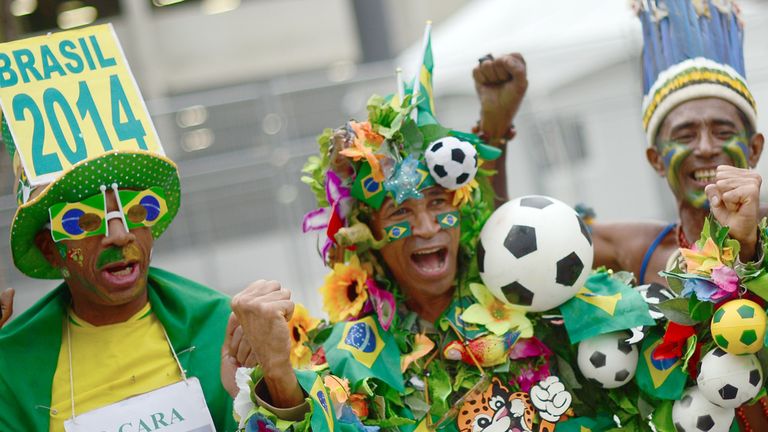 A total of 6,164,682 requests were made, 70 per cent of them from Brazil, the other 30 per cent from a total of 202 different countries.
Tickets for the opening match in Sao Paulo (726,067 requests), Brazil's pool matches and the final were most in demand.
FIFA will conduct an electronic random selection draw to decide who gets the tickets.
The highest number of ticket applications were made by residents in Brazil (4,368,029) followed by the USA (374,065), Argentina (266,937), Germany (134,899), Chile (102,288), England (96,780), Australia (88,082), Japan (69,806), Colombia (55,379), and Canada (49,968).
The most popular category on average was category 4 in which each applicant was entitled to apply for a maximum of four tickets per match and for a maximum of seven matches.
The most popular host cities were São Paulo, which will host the opening match on 12 June 2014, Rio de Janeiro and Curitiba.