Honduras' Arnold Peralta accuses Brazil forward Neymar of being an actor
Arnold Peralta gave Neymar a rough time in Miami on Sunday, but claims the Brazil forward 'belongs in the theatre'.
Last Updated: 18/11/13 10:28am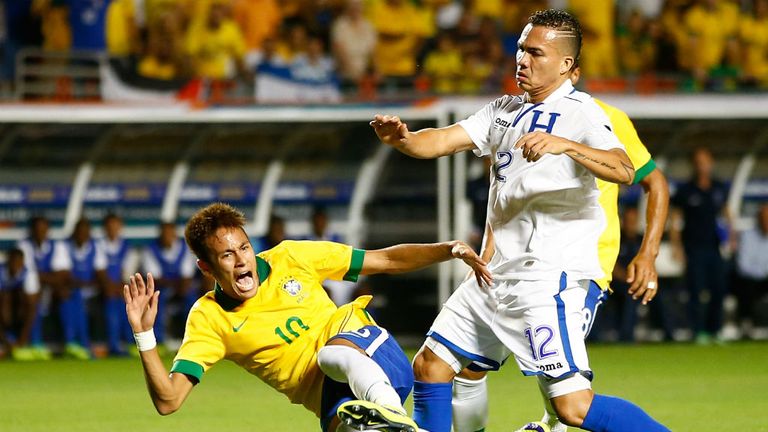 Peralta was on international duty for Honduras as they crashed to a 5-0 friendly defeat against the hosts of the 2014 World Cup.
The final scoreline was comprehensive, but Honduras gave as good as they got when it came to the physical battle.
Barcelona star Neymar was on the receiving end of some brutal treatment and refused to shake hands with Peralta at the final whistle.
The Rangers midfielder is, however, of the opinion that the Samba superstar likes to play up to the cameras and ensure that he remains the centre of attention at all times.
Peralta said in the Daily Record: "Neymar is a player who 100 per cent plays like he belongs in a theatre.
"He plays for the fans, not for his team-mates. You can't play against him because he complains to the ref all the time and the ref gives him everything.
"We all know you can't touch him because he goes down straight away. The slightest contact and he drops and the referees always fall for it.
"He was difficult to play against but I wasn't going to let him get past me just because he is Neymar.
"When we headed for the dressing room I tried to apologise to him for a tackle I had made on him. But he screamed, 'No!' so I had to grab some friends of his instead to pass the message on."