Jamie Redknapp says lack of desire in squad will see QPR relegated
Jamie Redknapp says QPR are going down 'with a whimper' as many players don't have enough desire.
Last Updated: 30/12/12 6:49pm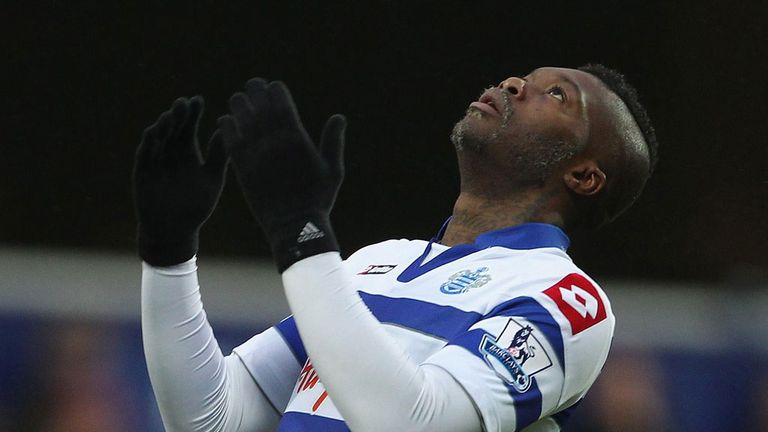 The Loftus Road side, under the guidance of his father Harry, were totally out played by Liverpool in the first half of Sunday's live Sky Sports clash with Luis Suarez bagging a brace as they away team established a 3-0 half-time lead.
There were no goals in the second half, but QPR remain eight points adrift of safety at the turn of the year and Jamie says several of their players didn't show enough willingness and effort to compete with Liverpool's superior players.
He told Super Sunday: "Unfortunately in the first half they never got close enough to Liverpool, they didn't stop Liverpool playing and goals could have been avoided.
"Suarez was incredible, I must admit, he was on another level and was playing a different game to everyone else on the pitch, but I don't think it helps when you're giving away soft goals.
"Suarez, at times, was picking the ball up with two or three yards of space. These are quality players and you've got to close them and you've got to work them. That's the bare necessity when you're in a relegation dogfight and I don't think there was enough players like that out there.
"I think they improved second half. People like Shaun Derry came onto the pitch and he was great, but at half time they hadn't laid a glove on anyone. These are good footballers! You've got to get their head down, you've got to hurry them. You can't let them play at the pace that they want to.
"If you ask Steven Gerrard, the first-half was like a practice match for them and it can't be like that. This is a relegation fight and people have come here today spending big money and they want to see people having a go. They want to see people with a bit of determination and a bit of desire.
"At the moment, if it carries on like this they're going to go down with a whimper."
The January transfer window is about to open and Harry Redknapp is likely to go into the transfer market for reinforcements to aid his team's hopes of getting out of the bottom three.
But Jamie says the club must avoid brining in high earners who don't work hard enough for the cause - citing Djibril Cisse as an example - and urged his father to build the club's survival bid around experienced club men such as Shaun Derry and Jamie Mackie.
He added: "There will be a lot of players watching QPR today thinking 'will I go there in the transfer window?' What would you want to go there for? It looks like they're going to get relegated.
"It's becoming harder and harder. January is really important, but it's also important you don't put the club further in the mire by bringing in players on high wages.
"If you go down into the Championship they're on extremely high wages again. What sort of player is going to want to come here and have a relegation clause where they lose half their wages?
"The club can't afford to do that. For me, you might as well build it around the likes of Derry and Mackie; the players who really want to have a go and understand what this club's about.
"There were one or two today I don't feel were like that. Djibril Cisse up front in the first half... I didn't see him running around or having a go.
"You've got to show desire in a relegation battle."