The odd couple
Joe Cole has spoken passionately about his enthusiasm for passing football but now finds himself under the tutelage of Sam Allardyce at West Ham. Adam Bate wonders whether that might be the best thing for the former England midfielder at this stage of his career.
By Adam Bate - Follow @GhostGoal
Last Updated: 04/01/13 4:24pm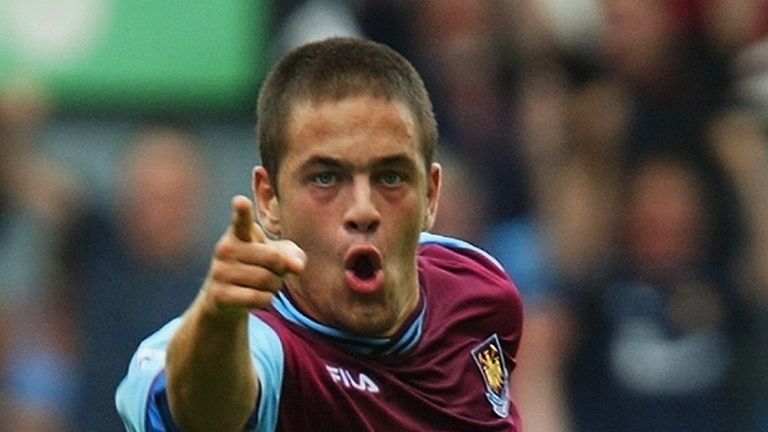 Joe Cole was in the mood to share his football philosophy in the summer. Brendan Rodgers does that to people. "At West Ham, we didn't have the top, top players, but we always tried to play," he told The Sun. "At Chelsea, we always tried to get the ball down and play and move it. For me, that is football. I love the style of play. At Lille, we played like that as well - getting the ball down and moving.
"I think sometimes in English football, people automatically think you need to be aggressive - but look at Spain. No-one works harder than Spain. They pass and move the ball quickly, and sometimes physically it's harder to do that because you're constantly on the move and you're fighting and have to be dogged.
"I firmly believe in that and I think it's the way forward in football for footballers and clubs now. We've seen Spain and Barcelona and how successful they are. The top teams get the ball down and play and move - and that's what we're going to try and implement here."
Poor Joe. He was only trying to ingratiate himself to his new Liverpool boss at the time. But the Reds have decided to implement their passing game without him. And while his words may have resonated with Rodgers they don't immediately spring to mind the image of life under Sam Allardyce at West Ham.
Return
And yet, that's exactly where the former England midfielder finds himself after signing an 18-month deal to return to the Hammers this week. Barcelona it ain't. The Opta stats show that only the much-maligned Stoke City and struggling newcomers Reading have played fewer short passes than the Irons in the Premier League this season. Cole and Big Sam might seem an unlikely pairing. But there is more to the experienced manager than the simple stereotype.
"What you don't see with Sam is the approach he has with sports science," Wigan boss Roberto Martinez told the Daily Mirror recently. "You don't expect that from him straight away, but you find out when you dig deeper.
"He is very curious about all of these things. He looks for the different percentages to use to help the players. It's why he has been so successful with foreign players. Look at the side he had at Bolton with Youri Djorkaeff, Fernando Hierro, Jayjay Okocha and Ivan Campo."
It's always been a curiosity of Allardyce's career - the juxtaposition of his public image as a no-nonsense long-ball merchant with his dedication to new approaches to the game. And those big-name imports from overseas have often spoken of a man unrecognisable from the character his detractors describe.
Consider the words of Michel Salgado upon signing for Allardyce at Blackburn Rovers. "Maybe it is the same thing as with Hierro," said the former Real Madrid man. "I was talking with him about Sam Allardyce and he told me that he is a really good coach, that he likes the old players because he thinks it is important to have experience for the team."
And he is able to get the best out of that experience. "I have worked with some great managers in my life but Sam is different," explained Djorkaeff, a World Cup winner who has played under Arsene Wenger and Roy Hodgson. "It is very hard to find people like this - people who will listen to you and not just talk to you."
That infuses footballers with belief. "I would like to come back now and play again with Sam," Ivan Campo told TalkSport rather optimistically last year. "He gave me a lot of confidence and if you have the confidence of the coach you play very good." El-Hadji Diouf, not a man noted for his unerring work ethic, once said: "He gives you a lot of confidence on and off the pitch. I'm working hard for him."
Determined
Cole has played under better managers. He won two Premier League titles playing under Jose Mourinho for Chelsea. But getting the best of the English midfielder was far from a primary concern for the Portuguese coach. He had Arjen Robben at his disposal not Matt Jarvis. If Cole has anything left to give, Allardyce will be determined to find it.
"I understand the person and I understand the complications prior to him coming here," Allardyce told FourFourTwo back in 2005. "I find out the style of management that will suit his personality and his style of play. We analyse the individual and encourage him to do the best he can, focusing on his strengths and not spending so much time on his weaknesses."
The player himself has had plenty to say about styles of football in recent years. And yet, perhaps the question should not be whether Sam Allardyce's approach is suited to bringing the best out of Joe Cole. Perhaps the real issue is whether or not Joe Cole's best is still good enough to make an impact on the Premier League.