The cream rises
Graeme Bailey takes a considered look back at our FA Cup Dreams clash - Macclesfield v Wigan - and he feels the cream rose to the top
Last Updated: 28/01/13 2:47pm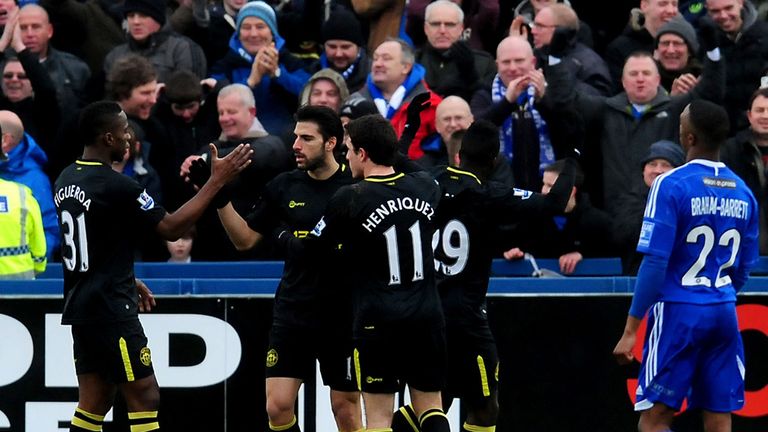 Wigan made a host of changes for Saturday's game at Moss Rose and, as with some of the Macclesfield line-up, I must admit a check was needed for some.
But the stand-out names for each side were clear - Matthew Barnes-Homer and Jordi Gomez - and both did not disappoint as it was clear they were firmly ahead of their team-mates.
Gomez is Barcelona-born and raised, and gained his footballing education at La Masia [Barcelona's footballing academy] and it is obvious. I have always admired Gomez but on Saturday I watched him very close and he oozed class and composure.
His passing was a joy all day, never rushed and never panicked into any stray balls - unlike almost every other player on show.
Gomez was the architect of the only goal of the game as his brilliant pass sent Callum McManaman free before he was unceremoniously upended in the box by Thierry Audel - the almost exact footballing opposite of Gomez. The Spaniard took on the spot kick and side-footed home.
Now into the last 16 of the FA Cup and thoughts are that the Latics could start looking towards a cup final.
"The league is the priority and we are playing with more young players in the cup, but we are still doing a great job and want to play at a good level," Gomez said afterwards.
"It is always nice to get good runs in the cup and we will try for that this season.
"We knew they would give everything they could and we got the result we wanted and we are happy with that."
I asked Gomez whether he enjoys playing at venues such as Moss Rose, something he will rarely have seen during his career.
"It is very nice playing places like this stadium, we knew where we were going to be playing and we played well and got the result we wanted," he said.
"All players want to win something, we play every game to win."
Gomez has seen a host of his fellow countrymen book a trip to Wembley as his former club Swansea sealed a place in the League Cup final and he admits he is backing them, telling me: "They deserve to be in the final and I hope they win it."
Whilst Gomez was the undoubted stand-out performer for Wigan, the same could be said of Barnes-Homer - he did not score but it was clear that the 26-year-old who has spent almost his entire career playing non-league and abroad, is destined for the Football League.
Post-match, I asked his boss Steve King about the prospects of his star striker leaving this month, but he was emphatic in his response.
King stated: "They are all on contract, we won't be letting anyone go - people like Barnes I have told them to stay until the end of the season as we have given them this platform so he won't be going anywhere."