Cap doesn't fit
Premier League chairmen meet this week to discuss a possible implementation of a wage cap. Daniel Storey examines some of the limitations of such an implementation.
Last Updated: 05/02/13 12:36pm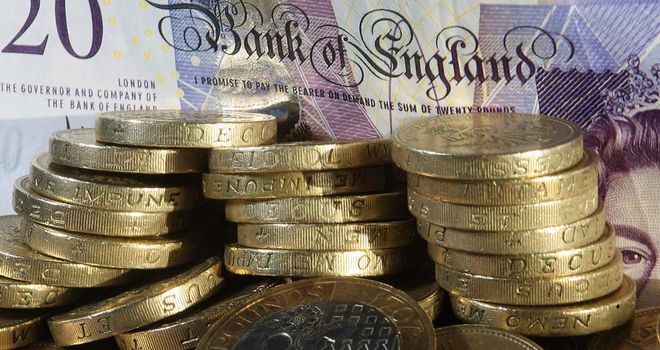 The twenty chairmen of Premier League clubs meet on Wednesday, with spending controls and wage caps on the agenda. After a majority of the clubs agreed in principle at their last consultation to the enforcement of breaking even, the idea of a wage cap is becoming closer to a reality.
Traditionally, the opinion that footballers' wages being excessive has focused primarily on individual cases. Much of the discussion around Christopher Samba's transfer window move to QPR regarded the potentially high wages the defender would receive, and numerous players in the Premier League are now earning over £150,000 per week.
However, the target of a potentially introduced cap is not to place a limit on the amount an individual earns, but instead limit the percentage of turnover spent by each club on the wage bill of their staff. This is not, as is the intention in US sports, to necessarily promote parity between clubs (an aim that is almost impossible within a promotion/relegation format) but instead curb the notion of clubs that 'speculate to accumulate' to the nth degree.
The evidence for change is compelling. In 1995/6, Premier League teams had a wage-turnover ratio of almost exactly 50%, meaning that almost half of their revenue was spent funding the salaries of players and staff. In 2010/11, only five clubs had kept this ratio below 66%. Essentially, wage bills are increasing out of proportion to the increase in revenue.
Whilst the clear objective, namely reducing the propensity for the financial collapse of football clubs, so vital in their role as social institutions, is admirable, there are numerous issues with the introduction of such an initiative, both nationally and continentally.
Player Migration
There is no European football league that currently operates a wage cap, and therefore the Premier League would be the first to take such a step. However, by the figures listed above, after any introduction the majority of Premier League clubs would be forced to sell players to contain themselves within the new parameters, who would presumably move abroad.
Moreover, if the wage cap was not introduced across Europe then the Premier League would immediately become a less attractive option for players, for a league in which spending on wages is without limits will naturally have a higher average wage. If a player can receive a higher income in an alternate country, they could not be blamed for doing so.
Whilst one possible eventual effect may be that English clubs recruit less players from abroad (partly because such players can get higher wages elsewhere and partly due to clubs preferring to hone youth talent to save wages), any measure which sees the Premier League lose some of its magnetism abroad would surely be viewed as having damaging potential.
The 5% Rule
An alternative to the percentage of turnover rule is to prohibit clubs from increasing their wage bill by more than 5% season by season. This allows for clubs to increase their wages as performance (and therefore revenue) improves, but not operate on the 'Monte Carlo or bust' basis that some have been guilty of.
However, such a move would simply promote disparity between the clubs with higher wage bills. At the moment of implementation, some clubs will have higher wage bills than others. After Season 1, Club A (with a wage bill of £50million) can improve this to £52.5million, whereas Club B (with a wage bill of £150million) can increase to £157.5million. This £5million difference is the equivalent of a player on a £96,000 per week salary.
Competitiveness in Europe
In effect, I would consider it unlikely that a salary cap could be introduced in England without UEFA also doing so for its prestige competitions, the Champions League and Europa League. If not, two unsatisfactory results are possible.
Firstly Champions League and Europa League become an uneven playing field, given that teams will be operating within different wage structures. English clubs would have a competitive disadvantage against European rivals. Given that such performances affect UEFA's coefficients and the ranking of leagues, this could potentially lead to less English teams qualifying for Europe.
Alternatively, certain players could simply be omitted from a domestic squad for Premier League matches, but instead used merely in European competition, where the restraints of the wage cap were not enforced. This would surely lead to stagnation in such players.
Promotion and Relegation
If the salary cap was introduced in England, we can surmise that it would affect many of the country's different footballing tiers. It is unclear to which level this would drop, but the Football League would certainly be included.
The promotion and relegation format of these league creates its own distinct issue (unlike American sports which do not operate such a system), and again both of the two possible options provide their own problems. If the wage-turnover ratio percentage was fixed across all the divisions, a relegated team would have a falsely-created advantage over its rivals. Their turnover for the previous year would be higher thanks to playing in a higher division previously (and the increased revenue associated with such a status), meaning their wage budget would be far greater.
If, as is more likely, this percentage was different across different leagues, then clubs shifting between leagues would have to go through a period of intense change. For 2012/13, the Football League is implementing SCMP, which forces League Two clubs to keep their wage-turnover percentage at 55%, whilst teams in the league above aim for a figure of 65%.
A club relegated to League Two may have to offload players in order to meet the limit, whilst a promoted club will be forced to quickly buy players to meet the level of other clubs in their new division.