What next for Forest?
Nottingham Forest are looking for their fourth manager since last July. Daniel Storey, a regular at the City Ground, asks what next for a club in limbo
Last Updated: 05/02/13 6:28pm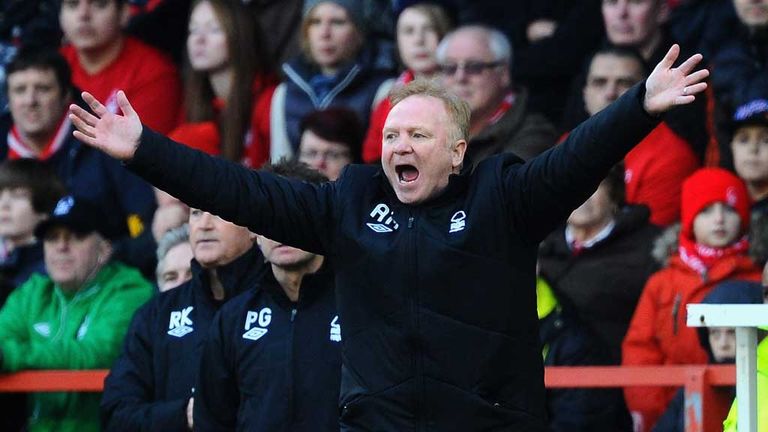 It would be sadly inaccurate to state that the unthinkable happened this morning at Nottingham Forest, because after just seven months of the Al-Hasawi's tenure, supporters have quickly learnt that very little is beyond imagination. Comprehension perhaps, but imagination no.
Today, after 41 days and seven games at the City Ground helm, manager Alex McLeish gave his notice of resignation, stating "a difference in the understanding of the development strategy". For that, we can read that he felt his bosses had left him the lurch somewhat, particularly over their stance on transfers. Less than seven weeks to irrevocably erode a working relationship; it's almost impressive. Even by Forest's recent standards, McLeish's stay was brief, but this is a club searching for its seventh manager since 2011, and their fourth since July last year.
If it didn't make you want to cry, you'd laugh, such has been the almost backward nature of the decision making within the corridors of power. Steve Cotterill was sacked because he was a manager inherited by the new regime, but the appointment of his replacement Sean O'Driscoll seems to be the last moment of vague logic at the club, instead making way to a series of decisions that seemingly created illogicality and confusion.
Ambition
O'Driscoll was removed from his position on Boxing Day (after a 4-2 home victory over Leeds) because he failed to show the necessary ambition in achieving the owners' aims of promotion during this campaign - they were one point off the playoffs. The club then emphasised this demand for ambition by failing to spend any money in the January transfer window, significantly stalling any potential that Forest had to kick on. Supporters knew that wingers were required to service an impressive collection of strikers, but the issue was not addressed.
Instead, Forest's transfer dealings over the last five weeks created the huge unrest, and this is what caused McLeish to walk. The club made bids for Chris Burke and Michael Kightly, but were unable to complete deals. On deadline day they finally had a bid accepted for Peterborough's George Boyd, only to pull out of a deal following a five-hour medical after results of an eye test could not be produced before the deadline passed. Instead, Forest asked Peterborough if they could loan Boyd, an approach that was understandably rejected, with Peterborough's chairman publicly criticising Forest's behaviour throughout the saga.
The more you try and search for clarity, the more muddles and riddles you discover. Chairman Fawaz Al-Hasawi appointed Alex McLeish because he was a big name, a name he felt could increase the brand image of the club, but the decision to not back their new boss in January - and the manager's subsequent resignation - must surely have damaged the identity of Nottingham Forest significantly as a brand in any case. Put simply, football fans are now split between sympathy and mirth at the current situation.
So what next for Forest? Supporters will be more aware than ever that they can do nothing but sit back and wait for the next instalment of a soap opera on the bank of the Trent, but football's addiction is such that the Forest owners' next move will be scrutinised intensely. The Forest faithful must simply pray that lessons have been learnt, because it is impossible not to care. If anything, as difficulties increase allegiances merely strengthen.
Problem
There are managers available who would constitute a positive step, with Nigel Adkins perhaps the immediate example of this, but the problem the club now has is that negative reputations reverberate far and wide within the game. Any manager taking the job knows that they are entering a circus, which leaves Forest potentially scratching round to choose a candidate that is willing, as opposed to ideal. The Al-Hasawi's must quickly learn that not all publicity is good publicity, in football.
Whatever the next step for the club, fans' confidence in the Kuwaiti family in control of the club has never been lower. They arrived with the promised intention of Premier League football within twelve months, but instead serve as a timely reminder of the football club ownership mantra: walk before you can run. Patience may be in short supply in modern football, but what reserves they have must now be cashed in, and the next incumbent given the time and scope to create solid foundations. They will quickly realise that this is the only basis for sustainable growth.
There is a sign above the manager's car parking space at the City Ground. At the bottom of the sign is the following message: "Short stay only." As I said, if you didn't want to cry you'd laugh.