Trevor Francis says Tottenham need competition for Jermain Defoe
Trevor Francis watched Jermain Defoe score a hat-trick, then called on Spurs to sign two new strikers.
Last Updated: 27/07/13 2:11pm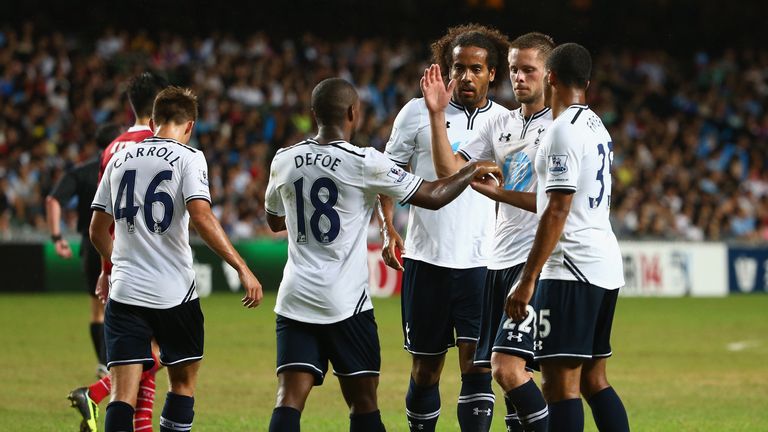 The England striker looked impressive in Hong Kong as he struck three times in a 6-0 win over South China and staked his claim to lead the line for Andre Villas-Boas when the Premier League season starts in three weeks.
Tottenham have been linked with a move for Valencia's Roberto Soldado and Sky Sports pundit Francis says they must boost their forward line, despite praising the impact of Defoe.
He said: "He's a goalscorer and he saw a great opportunity to increase his goal tally for Tottenham Hotspur.
"We all recognise that South China are the weakest team among the four teams and this was an opportunity for him to score goals. He got himself a hat-trick and could have had a few more.
"Wherever he's played he's always scored goals, including for the national side, but still he doesn't quite command that regular position for his manager.
"It appears they are very keen on Soldado. One bid has already gone in and I'm sure they'll pursue that and regardless of whether they get him they'll still need two more strikers. The problem last year was that they didn't have enough options going forward.
"But whenever Defoe plays he always scores. In this game he exploited the weaknesses and was constantly looking for space behind the back four. With his pace, once he goes clear nobody is going to catch him.
"All he can do is keep scoring goals, which he's done throughout his career. He is a very good goalscorer and there is a hunger to hit the back of the net."