Kevin Phillips
Football Expert & Columnist
Kevin Phillips blogs on Jermain Defoe's MLS move and his contract negotiations
Kevin Phillips blogs on Jermain Defoe's surprise MLS switch and his own contract negotiations.
Last Updated: 10/01/14 5:09pm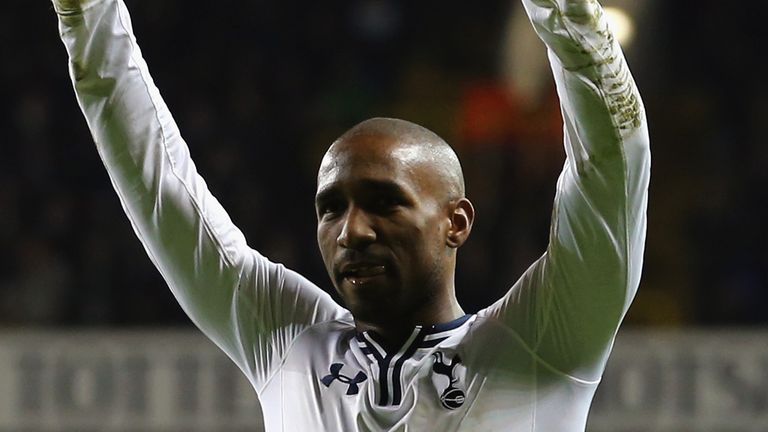 Yes, the money he's getting for the next four years is outrageous and I can understand that from a lifestyle point of view it will be a bit more laid back over there - but he's one of the best finishers in this country, he's a predator and I believe he could have played in the Premier League for a few more years.
The Premier League is the best league in the world and Jermain's shown this season he can still perform at the top level.
The move also puts his World Cup chances in doubt.
He may have had a word with Roy Hodgson and asked whether this will hinder him, I don't know. But the standard of football in the MLS is nowhere near Premier League-level - it's not even up to Championship standard - so you'd have to say it will have an impact on his England career.
The flipside is that there aren't a lot of striking options for Hodgson to pick from, so if Defoe goes over there and starts playing regularly and scoring goals he'll come into the reckoning.
It's his call and we have to respect that but personally I would have liked to see him stay in the country.
Defoe is the latest big name to head to USA and the MLS is clearly giving it a real go to boost their competition - and it certainly is improving over there.
However, players go over there because they get paid a fortune, not because of the standard of football. I'm not knocking them, that is their prerogative, but in terms of football, I don't think it will ever be on a par with the Premier League.
It may get to the standard of the Championship one day but if you speak to most Americans they don't know what soccer really is.
I've had chances in my career to go abroad but I've always opted to stay in this country.
There's no substitute for playing in the Premier League, in my opinion - and obviously family comes into it as well. I don't know what Jermain's family situation is, but if you have kids like I do then it's a big decision to uproot and start a new life in a new country.
I've certainly got no regrets about not going abroad.
Contract
In terms of my current situation, I'm still in talks with a couple of clubs and we're not too far away from agreeing something with one club.
I'm hoping to get it agreed over the weekend and get something signed on Monday. My contract with Crystal Palace expires on Sunday so hopefully we can get something sorted out as soon after that as possible.
I've missed a good week and a half of training and I don't particularly want to miss any more. I'm trying to do as much as I can on my own but there's no substitute for getting out on the training pitch with the lads and getting the training sharpness in.
However, I've come to learn that in football things do take a little bit longer than you anticipate and it's no particular surprise.
The teams I've been talking to have got games this weekend which they'll be concentrating on but hopefully we can agree something over the weekend and put pen to paper early next week.
Soccer AM
I've been off for about 10 days now and the time has just flown by.
Last Saturday you may have seen me on Soccer AM and it was really good fun. I always enjoy going on the show and this time I took my two boys down to let them see what it's all about.
They thoroughly enjoyed the day and my eldest boy managed to get the ball through the Premier League hole in the shoot-off. I unfortunately missed - so I got a bit of ribbing in the Phillips household over the weekend!