Goals On Sunday: Hull keeper Allan McGregor on his time in Turkey at Besiktas
Hull keeper Allan McGregor joined Ben and Kammy on Goals On Sunday to discuss his time at Besiktas.
Last Updated: 06/02/14 1:11pm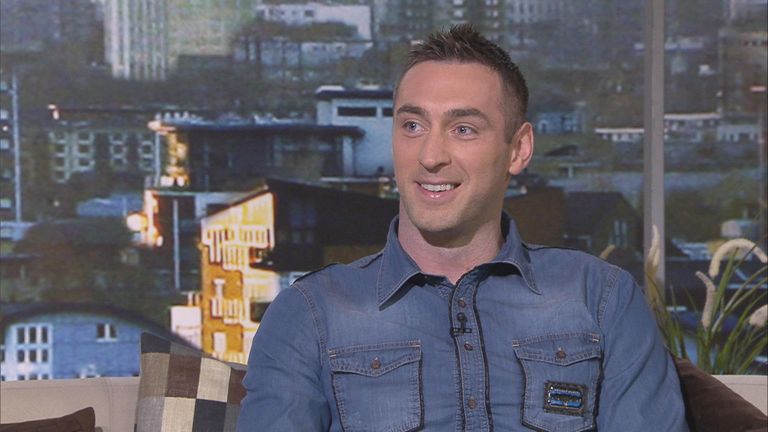 After 11 years with Rangers, the Scottish giants were in the midst of severe financial difficulties which eventually lead to insolvency and demotion to the Scottish League One and in 2012 McGregor took the opportunity to join the Istanbul-based Besiktas on a two-year contract.
"It was a good experience and Istanbul is a lovely city," said McGregor.
"The traffic is an absolute nightmare - I thought London was bad until I went over there. The people were lovely and I thought the standard of football was really good and a great experience for me.
"There were quite a few foreigners who spoke English there. There were boys who were half Australian, or half Dutch so spoke good English.
"I think I could have gone to Fulham beforehand but Besiktas just stood out to me.
"I thought they were a good team who were pushing for European football - before they got banned - and I thought it was a good opportunity for me to play abroad and I fancied it.
"The Premier League is obviously one of the best leagues in the world with the best players in the world. The Turkish game is a little bit slower, it's a lot warmer over there as well to be fair, so maybe that's why, but once you get to the final third it speeds up a wee bit.
"I spoke to Steve Bruce while I was over in Turkey about coming back and he just gave me that confidence before I even knew I was going to be a Hull player. He's definitely one of the best managers I've played with."
Tigers
McGregor joined Steve Bruce and Hull last summer ahead of the club's promotion to the Premier League, but some of the team's good performances on the pitch have been overshadowed by the fans resentment of club owner Assem Allam changing their name to 'Hull City Tigers Ltd', McGregor told Ben and Kammy that he just wants to see some unity.
"I can understand both points of view. I understand why fans want to keep the name with the history of the club, but I can also understand that the owner wants to make the club bigger and if he thinks that renaming is going to make it a bigger global brand, I can see that as well.
"All that I want to happen is that the owner stays and hopefully the fans get behind the club, that's the most important thing."