Kevin Phillips
Football Expert & Columnist
Kevin Phillips blogs on becoming Leicester's oldest out-field player ever
Leicester's oldest out-field player ever, Kevin Phillips, blogs on longevity and the Foxes' run-in.
Last Updated: 01/03/14 11:21am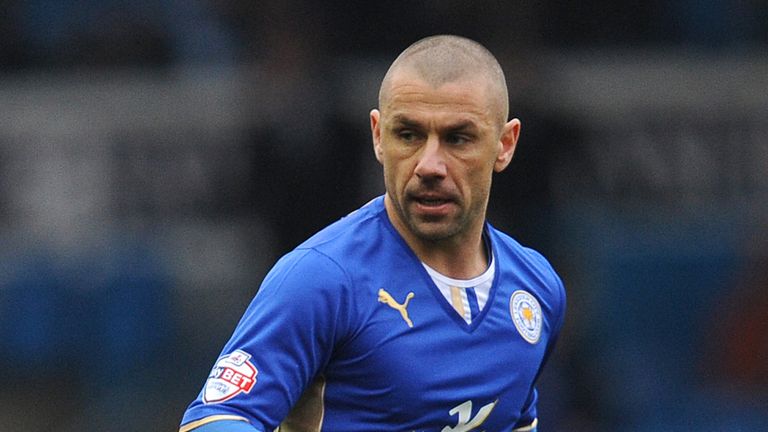 To be honest, I'm delighted to still be playing and if that means I'm breaking records, then great.
By surpassing Chris Powell, I've now taken a similar record at two clubs. I'm also the oldest player to play for Crystal Palace in the Premier League, although the previous eldest, Ray Wilkins, was only 37 in his last game for them - a mere puppy compared to me!
My next goal is to extend my record as Leicester's oldest scorer. I took that title when I found the net against Bournemouth earlier this month and hopefully I'll get a few more goals before the end of the season.
I came pretty close against Nottingham Forest this week but saw my penalty well saved by Karl Darlow. I thought it wasn't one of my best penalties when I struck it but looking back at it, the keeper pulled off an excellent save.
It made it a bit easier to take when we scored off the rebound and I went to bed that night a little bit happier because we still got the equaliser - not a lot, but a little!
Longevity
Like most players when they start out, I never thought I'd still be playing at this age. Most footballers draw their pension at 35 and if you're still playing, then you've done well.
Anything beyond that is a huge bonus, so to be playing five years later is something I'd never have dreamt of.
But saying that, from 35 onwards, I've had some great years; I've had promotions, been top scorer at Blackpool and if I could top it off with another promotion at Leicester this year, then that would be a fitting end to my career.
There's no big secret to my longevity; maybe coming into the game a bit later has helped. I've been lucky with injuries and I've looked after myself, too.
Certainly fitness-wise, I still feel I can do a job and obviously managers and chairmen feel that as well or they wouldn't have given me contracts.
But importantly, I still have the hunger and desire to play on.
I'd like to see more players continue playing beyond 35 in the future but, despite improvements in sports science giving players more of a chance to do that physically, I'm not sure it's something we'll see too much of.
Top players in the Premier League now earn vast amounts of money. I'm not saying I need the money or I'm doing it for the money, but a lot of these players earn enough that come 33, 34, do they really want to do it and do they really need to?
You'll get certain players who do want to continue - look at Ryan Giggs, he certainly doesn't need to play for the money, he plays because he loves the game and he's fit enough to do it - but how many will still have the drive, when they're getting up in the morning at 34 and their ankles and knees are hurting?
Run-in
We've got 15 games left in the Championship and an eight-point advantage over second-placed Burnley. However, a lot has been made of Leicester's poor finish to last season, when the team took just two wins from their last 13 league games.
Although there may be setbacks ahead, I've seen enough in the last two performances from our players to suggest there's no chance we'll go on a wretched run like that again this year.
To come back from 2-1 down with 10 men in a fantastic local derby with Forest on Wednesday and to have fought back from 2-0 down against Watford the week before shows the mentality of the team.
I'd suggest we wouldn't have done that this time last season, but it shows the winning attitude at the club; the players don't know when they're beaten and we've fought back and got two valuable points from losing positions.
Next up, we're at home to Ipswich and then Charlton come to the King Power Stadium. The aim is to take maximum points from those games and get back to winning ways.
They'll be two completely different games - one against a play-off chasing Ipswich and the other against a Charlton side desperately fighting against relegation - but we know if we do things right, we have a great chance of victory.