Peter Beagrie
Football League Expert & Columnist
Peter Beagrie: Send in your questions for our Football League expert
Peter Beagrie answers your questions on QPR's form, Watford's rise and Sir Tom Finney's legacy.
Last Updated: 25/02/14 7:29am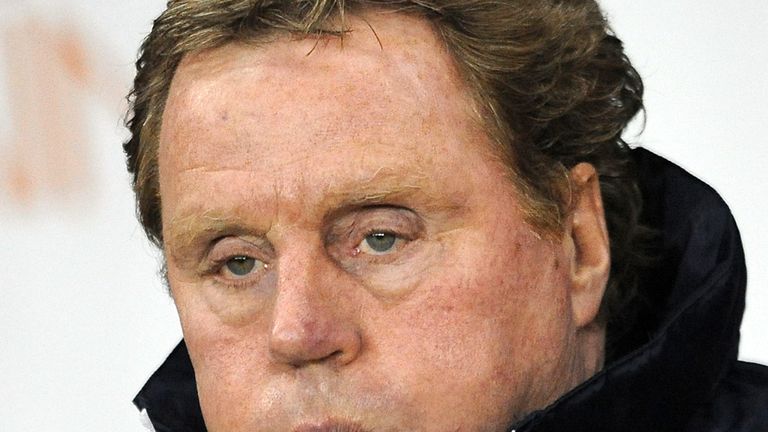 The former winger, who played over 770 games, representing clubs in all four tiers of the English footballing pyramid, including Manchester City, Everton, Bradford, Sheffield United, Scunthorpe, and Grimsby, forms part of the Sky Sports punditry team for all the big matches in the Championship, League One and League Two.
So if you have a poser for Peter, whether it's about your team, a player, match or incident that has caught your eye, or a wider point on the Football League, send it in.
Read below for this week's column where Beags gives his take on young talent on loan in the Football League, QPR's form, Watford's rise and more...
BREEDING GROUND
Hi Peter. Connor Wickham has just gone back to Sunderland from a loan spell at Sheffield Wednesday where he performed well. Is he an example of why young players should learn their trade in the lower leagues before big-money moves to the Premier League? From Nigel (Sheffield Wednesday fan)
BEAGS SAYS: I think Connor is the perfect example of a young player showing huge potential - cosseted at his first club and benefitting from the knowledge that he will be picked week-in, week-out and forgiven for any inconsistencies.
Confidence is key and every player can question themselves when a big move comes along as they are no longer an automatic choice and they are starting from scratch as far as winning the fans over.
The size of the fee that Ipswich were offered for Connor obviously dictated where his future lay. Town, at that price, had to sell. As a Wednesday fan you have seen the benefit of him playing every week - physically fit, scoring goals and enjoying the adulation from yourself and fellow supporters.
He is a huge talent - quick, two-footed with a great physique - but has failed to get a run of games thus not living up to the expectancy of that huge fee.
Perhaps, Nigel, to stop those youngsters suffering we will see Premier League clubs realising the value in buying players and allowing them to play another season in the Championship to aid their development. This would make the progression to the Premier League less daunting and gives them a chance to mature physically and, more importantly, mentally.
SLIPPERY SLOPE?
Hi Peter. QPR have got an expensively assembled squad, an experienced manager and signed four strikers on Deadline Day but we've lost two in a row and are struggling to win automatic promotion. What is going wrong? Jamie (QPR fan)
BEAGS SAYS:
It would be too easy to say that Rangers are pressurised with being the outstanding favourites to win the division. You've experienced the unpredictable nature of the Championship where even the bottom of the league strugglers can cause problems for the top teams. Defenders pressure until the final whistle, making up for what they lack technically with huge hearts.
For me, it was always in the back of my mind that the first six victories in the unbeaten 11-game start were by a narrow one-goal margin. This has remained the problem and of the 16 wins so far, 11 are by the odd goal.
Huge blows to QPR's automatic chances are the long-term injuries to Charlie Austin and Matt Phillips. These two players were the sprinkle of stardust in match-winning terms and in the final third where Rangers, by and large, have failed to excite.
We've seen glimpses of Junior Hoilett and Niko Kranjcar's creative side but these injuries could prove severely debilitating for Harry's boys.
All the top teams fighting for, what I believe to be, one automatic place have more in their armoury in terms of goals, strike-partnerships, men in form and also the back-up of midfield goal-getters.
Much has been made of QPR's ability to pass the ball and retain possession but you have to pass with the purpose to penetrate the opposition's defence and be progressive looking forwards not sideways. My worry, Jamie, is that the four strikers brought in will all need chances to be created for them whereas Charlie Austin could create something from nothing in tight games.
All is not lost. Ravel Morrison will give you more energy and pace which is imperative in the Championship and is what you've been lacking. Hopefully he'll add goals from midfield and will drive at the opposition causing all manner of problems. The big plus is that he's used to Championship football, excelling at Birmingham. Another huge bonus is that he comes to Rangers fit and ready to go.
At the start of the season defensive displays and narrow victories were a danger for the rest of the Championship, as they hadn't found their feet in the final third. Now, if they don't click in the final third it could spell danger in their attempt to get an automatic spot.
SECOND CHANCE
Hi Peter. Massimo Cellino seems to have made a U-turn by keeping Brian McDermott as Leeds manager. Should Leeds fans be worried by Cellino or does he deserve credit for admitting a mistake in sacking McDermott unfairly? Ryan (Leeds fan)
BEAGS SAYS: The man would be a fool not to start building bridges in view of the public outcry and solidarity shown at the appalling treatment of Brian McDermott.
I am genuinely worried by someone who shows total disregard to rules, regulations and moral values - and not for the first time, I may add.
I realise Leeds need investment but I also feel they need stability and you don't usually get that with someone with such a volatile nature calling the shots.
Judge people by their actions, not their intentions. His actions on that Friday before the Huddersfield match were not that of a rational person, in my opinion.
You could use the excuse that something was missing in translation but it smells of desperation from GFH Capital who don't mind who they sell to.
I had a good chat to Brian before and after the Yeovil game and I believe he is the right manager for Leeds. He was genuinely touched by the level of support from Leeds fans and people throughout the football fraternity. He acted with integrity and humility in the face of adversity. His only thought was to manage your team.
HORNETS' STING
Peter, what do you think of Giuseppe Sannino taking 10 points from a possible 12 as Watford manager? Is it just a purple patch? Alex (Watford fan)
BEAGS SAYS: Alex, after taking 10 points from a possible 12 another draw at Yeovil making it eight out of the last nine away and 12 in total, will have felt like a loss to Sannino!
Your boss pointed to fatigue in his post-match assessment after Watford's 11th game in 45 days. This is frustrating as Sannino would have looked at this game as the start of a six-game period where play-off hopes could be reignited.
With Bolton, Blackpool, Doncaster and Barnsley up next, they are in fine form and have Troy Deeney and Fernando Forestieri firing, the manager made what he felt was necessary changes to rest certain players.
Watford are not as free-flowing under Sannino but are defensively well-organised and hard to beat. In fact, their only two defeats in the last 10 games have come at high-flying Forest and Reading.
They sit eight points off that final play-off place having played a game more than Leeds, Blackburn, Brighton and Wigan - their fellow play-off hopefuls.
Your side must win at least four of the five aforementioned games for any chance of making up ground on your rivals. Brighton and Wigan, I feel, have greater strength and quality than Watford so it's going to be a very difficult - but not insurmountable - task.
On the bright side a top 10 finish would be very credible after last year's near miss, losses through injury of some players and the loss of Matej Vydra's goals. There's the prospect of a busy and interesting summer of recruitment in store.
SIR TOM FINNEY
Preston gave Tom Finney a passionate tribute, with opposition fans equally respectful. Is this a sign that lower league clubs have a stronger connection with their fans than Premier League clubs? Thanks, Nick (Preston fan)
BEAGS SAYS I think, Nick, it has more to do with a genuine love and respect for a man who covered himself in glory - not only representing his club and country in his chosen sport but also on the battlefield.
A brilliant player and humble human being who always remained grounded and gave everything he could back to a community that adored him. He was a long servant to his beloved North End with 569 first-class appearances and a real local hero born a stone's throw from the ground. This alone deserves legendary status.
His national appeal was assured with 76 appearances and 30 goals while donning an England shirt. He had a stint as a tank driver in the Royal Armoured Corps and later won an OBE, CBE and knighthood proving how the boy next door made an extraordinary impression on many lives.
I feel that it was a great tribute, Nick.
Overall, I agree with your point that Football League clubs have a stronger connection with their fans. Their survival depends on their loyalty - and in many respects only exists because of it.
Your team, your community, your responsibility. And a greater responsibility to convince younger family members that, while it's okay to watch the stars of the national team on Sky Sports, they must get through the turnstiles on the incentive schemes that Football League clubs provide.
Congratulations to your club for a marvellous tribute and celebration for a true legend, a true hero and a true gentleman - Sir Tom Finney.
BOGGED DOWN
Bury boss David Flitcroft has suggested an extended season to deal with postponements, making it easier on the players and less demanding for the fans. Is this possible or just wishful thinking, and what would the players think? Mark (Bury fan)
BEAGS SAYS: I think, Mark, that it's just wishful thinking on David Flitcroft's behalf no matter how sensible his suggestion seems.
His plea is borne out of frustration for the extreme weather twinned with the notoriously poor drainage of the pitch at Bury. This meant his team have been inactive since January 18.
Bury have only played one game less than other teams in the bottom six so there's not a massive disadvantage for his team there.
I was always used to playing 55 games per season and just ticking over in training. I'm more worried about the financial implications for the fans rather than the physical demands on the players.
Due to the tight margins of cash flow at that level there is a genuine threat when postponements occur staff and players' wages won't be paid and the even greater threat of administration.
One thing is for sure: Bury, during the summer, must have remedial work or a complete pitch replacement to make sure this doesn't happen again.