FL72 Review: Peter Beagrie reflects on the Football League weekend
Every Monday night, the Sky Sports experts will review the weekend's Football League action on FL72. Check out Peter Beagrie's thoughts on the latest round of fixtures...
Last Updated: 26/02/14 6:32pm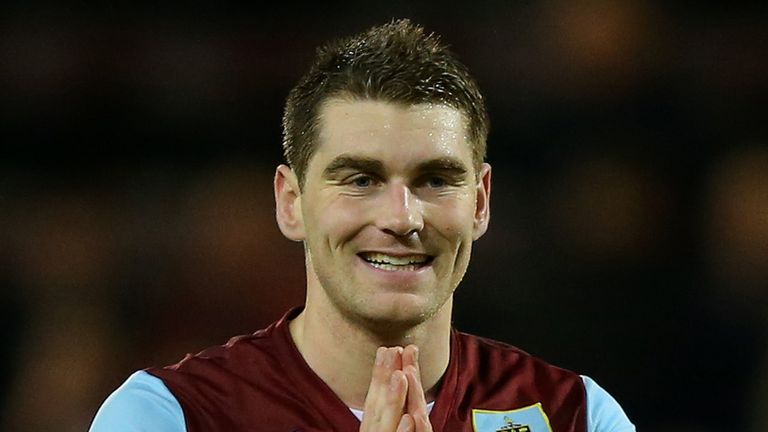 BEAGS SAYS: Burnley are consistent and look like they can maintain their place in the top two. I think Sean Dyche is doing a brilliant job of managing Sam Vokes, who is fitter than he has ever been and the perfect foil for Danny Ings, but they now have the insurance policy of Ashley Barnes, who is a proven Championship goal-getter and has brought into the work-ethic of his new club.
Goal-shy Boro's stalemate with Leeds
BEAGS SAYS: Middlesbrough have been hard to beat at home but are just failing to score. I think they had the chances to beat Leeds but were stopped by a goalkeeper, Jack Butland, in fine form and there appears to be a little bit of a lack of confidence in front of goal. That's a shame because they need a little fillip and for everyone to buy into Aitor Karanka.
Blackpool's 15-game winless run
BEAGS SAYS: It's amazing to see Blackpool struggling after their fine start to the season, but that papered over the cracks a little bit and when they collated suspensions it was going to become apparent that the squad wasn't big enough. They have had 10 red cards and are on a real downward spiral, so while Andy Keogh has made a difference, they need back-to-back wins.
The League One promotion race
BEAGS SAYS: Wolves play wonderful football, they can hit you from all angles and Michael Jacobs has been a revelation since coming in, so I can see why they are the bookies' favourites for promotion. However, let's not underestimate Leyton Orient, who pass the ball incisively and have young, hungry players, and Brentford, who have important people through their spine.
Beags' former sides Bradford and Sheffield United
BEAGS SAYS: I think the play-offs are probably beyond Bradford but this was always going to be a season of consolidation and anything inside the top 10 was going to be a real progression for the football club. Sheffield United, meanwhile, got a huge win against Bristol City and getting to the latter stages of the FA Cup seems to have galvanised them. They are playing fine attacking football and have match winners in Ryan Flynn and Jose Baxter.
Little but lethal strikers
BEAGS SAYS: The top scorers in the three divisions - Ross McCormack (Leeds), Ryan Lowe (Tranmere) and Sam Winnall (Scunthorpe) - are not big lads so it shows that perhaps it is better to have a low centre of gravity and being quicker rather than being taller and less mobile. However, I certainly think it shows that there is more football being played on the floor.
Click here to watch further video highlights from the Football League weekend.