Football Expert & Columnist
Man Utd v Olympiakos: Graeme Souness feels David Moyes' men will go through
Graeme Souness says Man Utd have a big game within them - and backs them to get past Olympiakos.
Last Updated: 22/03/14 9:59am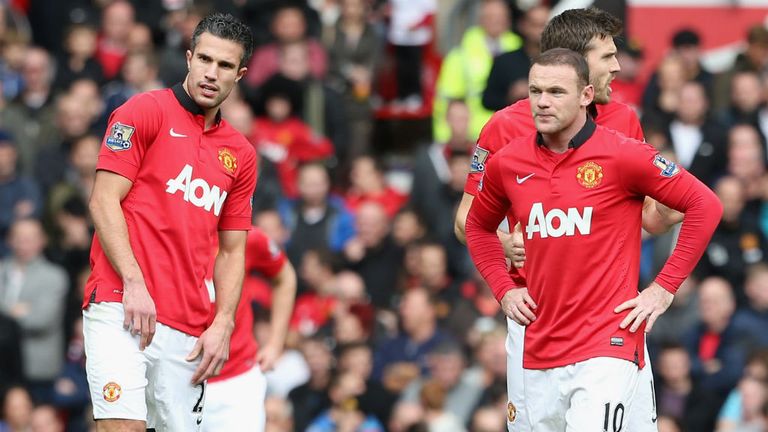 Against Liverpool at the weekend they were very poor. As impressed as I was with Liverpool, the home team were so disappointing and there was nothing from the performance that the manager could take away from the game in a positive sense. I thought they were miserable throughout.
Somehow they have got to now galvanise themselves and put in a performance on Wednesday night.
They are 2-0 down from the first leg, but I've taken a team to Olympiakos in the past and it's not an easy place to go. Under normal circumstances, you would fancy Manchester United to come back from this situation after a bad night in Greece - but at this time they are not showing anyone that they can turn this around.
As I said on Super Sunday, this is a team that is used to winning trophies and there is a big game in them somewhere. They are capable of a strong performance and they need it to come in this match.
David Moyes has an extremely hard job on his hands. Up until the weekend, he and his players were being cut some slack. People have been talking about a period of transition, but to lose to Liverpool in the manner in which they lost will have concerned a great deal of Manchester United supporters.
I thought those fans were great and stood by the team until the very end at Old Trafford, but I know a lot of them will have gone home angry. The players have got to understand that and realise those supporters are due a performance.
This group of Man United players are a lot better than what they are showing this year and this match is a now-or-never situation for them. They have nine games left in the league with nothing in it for them, so this is the game they've got to win to give their supporters a reason to keep coming back for those nine games.
Let's be honest, 2-0 is not beyond them either. It might sound like a big ask, but in reality I don't think it is with what they have in their starting XI compared to what Olympiakos have; all it needs is for Wayne Rooney and Robin van Persie to have a good night and they could score two goals each.
Olympiakos are pretty poor away from home in the Champions League and Moyes needs to pick a team to score a minimum of two goals and not concede any. If I was in the dressing room I would say to the players: 'Is it a ridiculous ask for you to score one goal in the first 45 minutes and one goal in the second 45 minutes?' At Old Trafford that's not a big ask.
There is an issue for them defensively. Liverpool looked like scoring every time they went up the park on Sunday, especially in the second half and they have to get back to not being so vulnerable, whilst still providing a threat going forward.
But I come back to the point that Man United don't have to play well to get through this tie as long as their big players - Rooney and Van Persie - have a good night.
I actually think they will get through. I just feel they can't be as bad as they were against Liverpool again in this match. Liverpool were very good and would have done that to most teams, but I can't believe United will be that poor again.
There is a big game in there - and it has to be Wednesday night when that big game comes out.