Manchester United: Lack of Champions League football could be costly
Sponsors may get 'twitchy' without top European action
Last Updated: 14/04/14 6:14pm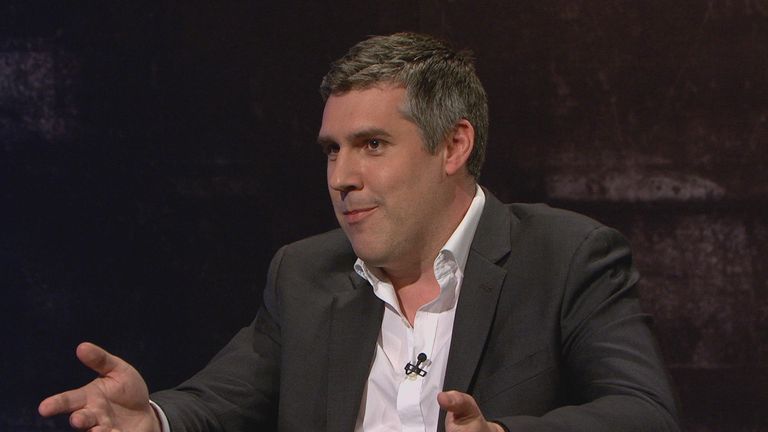 An extended absence from the Champions League could have a huge impact on Manchester United's finances, Andy Green told The Footballers' Football Show.
David Moyes' side will meet Bayern Munich in the quarter-finals of Europe's premier club competition, but may need to win the tournament to earn a spot in it next term.
United are seventh in the top flight and 11 points behind fourth-placed Arsenal, making their chances of entering the Champions League via their final position in the Premier League slim.
And football finance expert Green says the three-time European Cup winners could see their matchday revenue and ability to attract top players diminish if they are not mixing it with the elite clubs on the continent.
"If it goes on for more than this season, there is a concern," said Green, when asked whether United can afford to keep missing out on the Champions League, a competition they have participated in for the past 18 years.
"United is a huge money machine and is by far the most financially successful English club, but two or three years out of the Champions League and away from money [can be costly].
Can you charge as big a prices for Europa League games as you would for the Champions League?
Andy Green
"The sponsors begin to get a bit twitchy and the players then don't necessarily want to come so then there is the pressure to spend on wages, so it is something you really have to balance.
"Plus matchday revenue could go down if you miss out on Europe entirely but also if you only get in the Europa League, as can you charge as big a prices for those games as you would for the Champions League?
"There are tensions there."
Incredible
United's income figures from the 2012/13 season make good reading, with the Old Trafford outfit topping the Premier League's total revenue (£363.2m), and matchday revenue (£109.1m) tables.
The Red Devils (£101.6m) are also marginally behind Chelsea (105.4m) when it comes to broadcast revenue, and Brighton chief-executive Paul Barber says those numbers suggest United will be able to recover from a lack of Champions League football.
But while Barber applauded the development of Manchester City, he says clubs in the capital will always have a head start when it comes to generating funds.
"United have this incredible fanbase and major revenue streams from across the world," said Barber, whose Albion side have the highest average attendance in the Championship this season (27,197).
"So if any club were to miss out on the Champions League, they would have the best chance of getting straight back."
"City are still emerging, though, and need that period of sustained success to capture that global fanbase that United have had for so long – but no-one should underestimate the way City are growing and the huge potential of the club.
"Still, London clubs are in great position to attract people hospitality-wise as in Manchester and Liverpool there are not so many people."