QPR have everything to lose on and off the pitch in the play-offs, says Andy Hinchcliffe
Last Updated: 30/03/14 2:31pm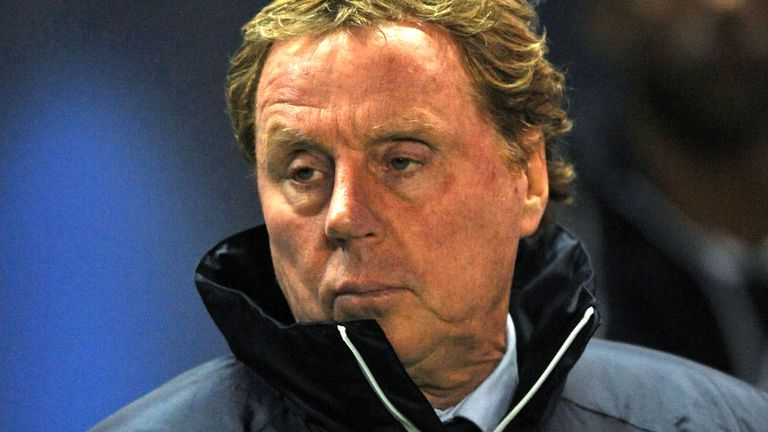 Andy Hinchcliffe told FL72 - Preview that QPR have everything to lose on and off the pitch in the Championship play-offs.
Harry Redknapp's side have lost five of their last 10 games and have slipped 10 points behind frontrunners Leicester and Burnley, who occupy the automatic promotion places.
Redknapp - who managed the west London club when they were relegated from the Premier League in 2013 - said that many have expected too much from his side, who were tipped to win the title in pre-season.
But Hinchcliffe insists that they should be at the top of the table with the large and expensive squad they have assembled.
"They've got a very experienced manager in charge and an unbelievably good squad with strength and depth," the former Manchester City and Everton defender said.
Pressure
"They had to finish in the top two as they had to get promoted automatically for financial reasons more than anything else.
"But if you purely compare their squad to the rest in the Championship they should be finishing in the top two. 
"It's not happened for different reasons but I don't think they'll be happy with the play-offs as they would not want to play any of those sides in and around them.
"They have everything to lose - and that's why they wanted to guarantee promotion by finishing in the top two.
"There's pressure on the players because of who they are up against - it could be Wigan, it could be Derby."
Tight
Earlier this month, Rangers announced losses of more than £65million from the year to May 2013, which means they will face sanctions under the Financial Fair Play rules.
These money problems have increased the pressure on the club and owner Tony Fernandes to gain promotion back to England's top flight, and Hinchcliffe worries for the Hoops who, he says, have everything to lose.
"They've got everything to lose both on the field and financially in terms of getting back to the Premier League because that's what this season was all about," he added.
"It's going to be touch and go because they are going to be in the play-offs. I can't see them finishing in the top two.
"They're not going to be able to make up the ground on Burnley and Leicester so the play-offs will be tight for them."