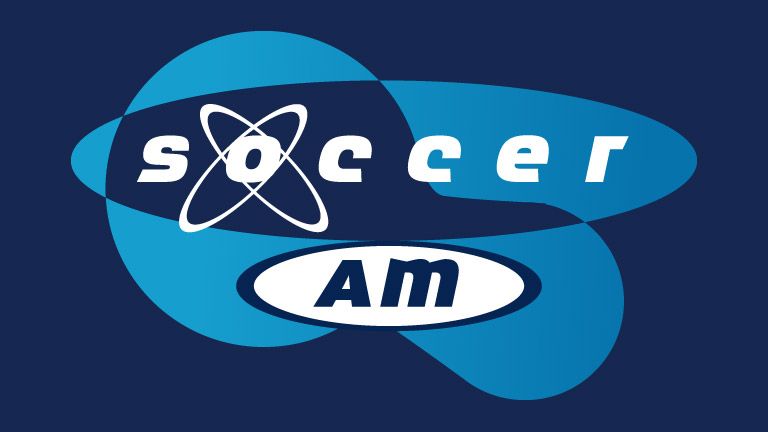 Dean Saunders joins Helen and Max on this weekend's Soccer AM and you can hear his thoughts on his former club Liverpool and their chances of winning the Premier League ahead of their game with West Ham on Super Sunday.
We'll also be sure to ask Deano about his time managing Doncaster, who he lead through a relegation and eventual promotion. We'll hear what it was like pulling his boots on for Donny in 2012 against Cleethorpes Town and whether he's better than their One Direction reserve Louis Tomlinson. Plus, we'll be sure to get the striker's impressive Tommy Cooper impression.
Also on the orange couch this Saturday…
Egg-chasing England and Northampton star Ben Foden will drop by for a chat after his Saints side beat Sale in Thursday's Amlin Challenge Cup quarter-final. Ben's a big Manchester United fan so we'll get his view on David Moyes and their season plus we'll find out why his team mates call him 'Pop Idol'…
Grime rapper Meridian Dan will be in the studio to talk about his new album 'I Am London' and his beloved Tottenham Hotspur, who are hoping to bounce back from a 4-0 drubbing by Liverpool last weekend with a win against struggling Sunderland on Monday Night Football.
Cheering our guests on from the Luther Blissett Stand this week will be Burnley fans who can move one step closer to the Premier League with a win over Watford on Saturday.
Plus, all of this...
TUBES MEETS - former England cricket captain Freddie Flintoff, who once played alongside Man United assistant Phil Neville.
TUBES MEETS - Manchester United and England star midfielder Michael Carrick.
TEAM MATES - Blackburn midfielder Tom Cairney dishes the dirt on his dressing room pals.
SOCCER AM FUTSAL CUP - we'll catch up with all the action from the quarter-finals and make the semi-finals draw live
Don't miss Soccer AM from 10am Sky 1 HD and Sky Sports 1 HD or tune in from 11am on Sky 1 +1