Football Expert & Columnist
Andy Walker: Rangers fans deserve more than just promotion
Andy Walker explains why it will not be all cheer for Rangers as they raise the SPFL League 1 trophy.
Last Updated: 23/04/14 5:00pm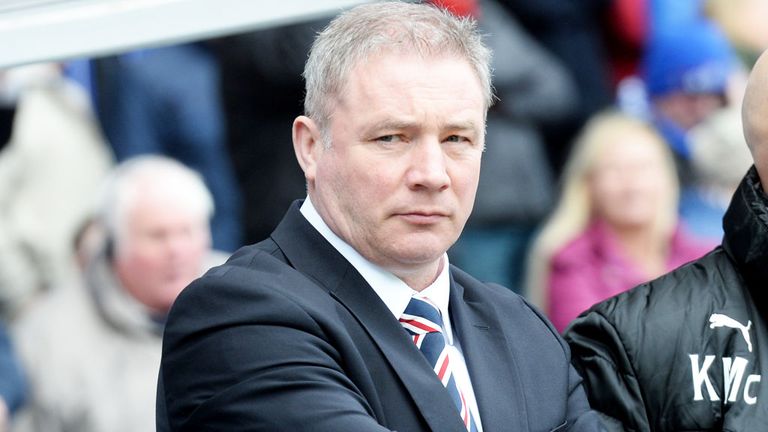 But as is so often the case these days, all the attention and focus will be on events off the park.
In December last year, chief executive Graham Wallace told all shareholders that he was about to embark upon a 120-day review into the whole business of the club.
His recommendations will be made public 24 hours before the game and the likelihood is that manager Ally McCoist will be asked to accept a smaller budget for their assault on the Championship next season.
Add in the current stand-off over the renewal of season tickets between the board and some supporters concerned as to where their money will go and it's easy to see that the club's finances continue to dominate every aspect of the club.
For some time now, Rangers have been losing £1million per month and the recent £1.5million emergency loan was deemed to be enough to see them through until the season ticket money arrived.
Remember, after raising £22million through a share issue just over a year ago, it was announced that they had just £3.5million in cash at the end of December 2013.
On the back of these extraordinary losses, the players were asked to accept a 15% cut in wages. They refused.
As things stand, the supporters have been left in an impossible situation. If they take the advice of former director Dave King and withhold their season ticket money, the club's principal source of revenue will be cut-off.
Trouble
King has even gone so far as to encourage all supporters to refuse to pay any money for club merchandise. With huge bills to be met every month, fans risk putting the club in even deeper trouble.
The average supporter who just wants to go to Ibrox and support his team couldn't be in a more awkward position.
What were those in a position of authority thinking about when in the period under review, nine players were signed at a time when the club already had a wage bill second only to Celtic; all this while playing in the 3rd tier of Scottish football against part-time players?
On the park, after receiving a lot of criticism last season for their performances, it would be churlish not to acknowledge the fact that with just two games remaining, Rangers have gone through the entire league season without defeat, clocking up 102 goals.
Criticism
The chances are they will add to that tally against Stranraer, even allowing for the target that their part-time opponents have. They are in a play-off position but need another few points to secure that status.
Back-to-back promotions are what was expected of Rangers. Next season will be tougher in the Championship against full-time clubs in a much stronger league.
And as much as Ally McCoist and his players deserve praise for their efforts over the course of the league campaign, their season has been defined by losses to Forfar in the League Cup, Raith Rovers in the Ramsdens Cup final and the semi-final loss to Dundee Utd at Ibrox in the Scottish Cup.
On such an enormous budget, the Rangers fans are entitled to expect more from their team.