Peter Beagrie
Football League Expert & Columnist
Football League: Leeds' Ross McCormack a Premier League target says Peter Beagrie
And Burnley boss Dyche deserves accolade after sealing promotion
Last Updated: 24/04/14 2:26pm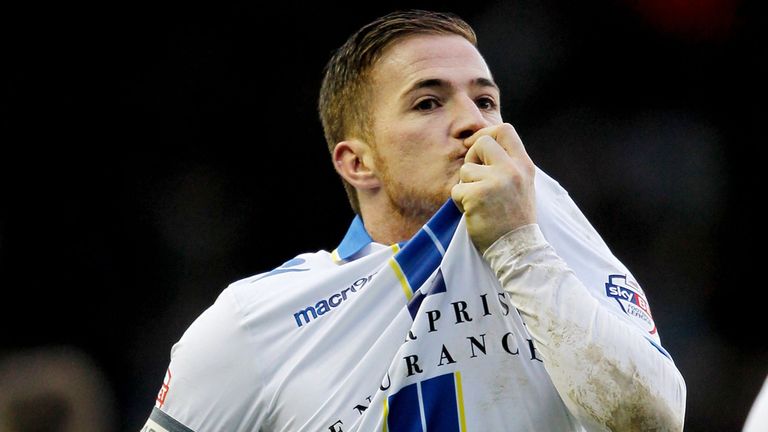 Peter Beagrie is here to answer YOUR Football League questions.
The former winger, who played over 770 games, representing clubs in all four tiers of the English footballing pyramid, including Manchester City, Everton, Bradford, Sheffield United, Scunthorpe and Grimsby, forms part of the Sky Sports punditry team for all the big matches in the Championship, League One and League Two.
So if you have a poser for Peter, whether it's about your team, a player, match or incident that has caught your eye, or a wider point on the Football League, send it in.
Read below for this week's column where Beags gives his take on Ross McCormack's future and the best manager in the Championship this season.
GREAT SCOT
Hi Peter. Can you see a Premier League side moving for Ross McCormack this summer? He's got a few more years on his contract with us but his goal-scoring form must surely have caught plenty of eyes in the top flight? Cheers, Ben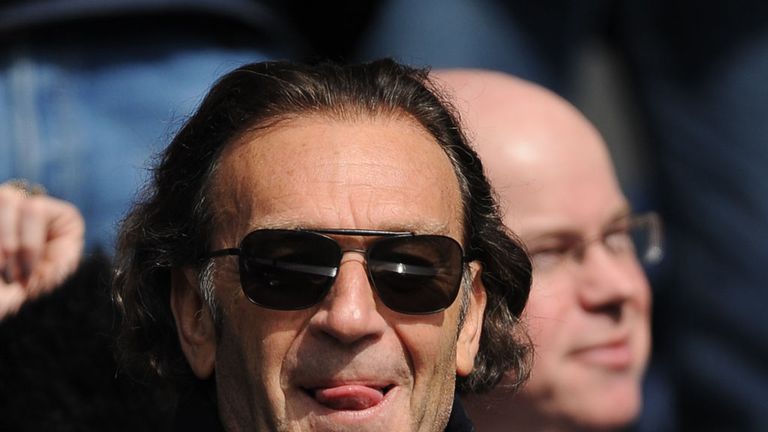 BEAGS SAYS: Hi Ben, Ross' goals have been the only bonus in an otherwise highly forgettable season, both on and off the pitch, for Leeds United. Ross has already intimated that he would be happy to commit to a longer contract at Leeds, should new owner Massimo Cellino be in a generous mood. He has led by example this year, not just with his goals but with his attitude and application, and his response to being made captain has only enhanced his reputation. The fact he has scored 28 goals in all competitions is remarkable when you consider your Leeds side does not possess many creative players carving out chances for the 27-year-old Glaswegian. I know that Premier League teams have been keeping close tabs on Leeds' financial/ownership situation, possibly hoping to get Ross at a snip. Cardiff, his former club, were allegedly close to taking him back and Middlesbrough's Tony Mowbray was one of a few Championship managers who failed to tempt Leeds to sell their star player and talisman. My gut feeling is that the new chairman will reward Ross with a new contract that will appease the player and fans, such as yourself, in the short term, but also guarantee any future fee would have to be substantial. Ross is an excellent finisher with a tremendous strike, low centre of gravity and terrific first touch. Given the service, he would be guaranteed to score goals at every level. He should be a target for any Premier League team outside the top 10, much the same as Reading's Shane Long was a few seasons ago. Good luck in holding on to him. 
BOSS BATTLE
Hi Peter. Sean Dyche has done a great job at Burnley but, considering what Leicester have done this year – do you think Dyche or Nigel Pearson deserves the Championship Manager of the Season? Or someone else? Who would you give it to? Thanks, Adam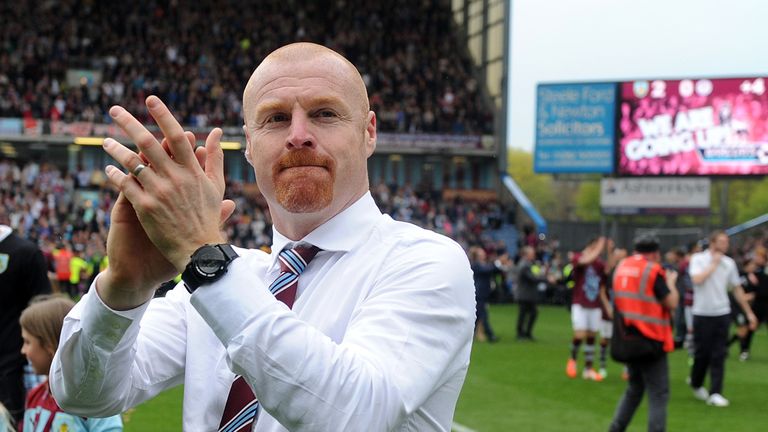 BEAGS SAYS: Adam, I think they both have done incredible jobs getting automatic promotion from one of the most competitive and unpredictable leagues in the world. Personally, if pushed to choose between the two, I firmly believe Dyche's achievement is greater, given the finances and the difference in squad strength. He has turned a group full of good individuals into a great team. Consistency is the key and Sean has, like Leicester, only used 25 plus players this season and when changes through injury or suspension have had to be made, the shape hasn't changed. Ings, Vokes, Arfield and Trippier have all grabbed the headlines, but unsung heroes, such as Heaton, Jones and Ben Mee have been brilliantly effective – and all recruited for little or no money. Ashley Barnes was bought just at the right time, a guaranteed performer and goalscorer at this level, for a snip, and has bridged the gap left, first by 25-goal Ings and then injury to 21-goal Vokes. Not good luck but bloody good management. Dyche has since been immortalised in Lego, appropriate when you think of the solid team he has put together and built. It will be my pleasure to watch them celebrate at Turf Moor on Saturday with my colleague Simon Thomas, whatever the result against play-off-chasing Ipswich. Congratulations go to two young British managers, who have held their nerve and covered themselves in glory this season.    
LIONS BITE BACK
Peter. I've got to say I was pretty disappointed with Ian Holloway until a couple of weeks ago! However, our recent run of form has been amazing and looks like enough to keep us up. Do you think we'll stay up and, if we do, do you think Holloway will be able to make some changes in the summer which will hopefully mean we're not fighting relegation again next season? Simon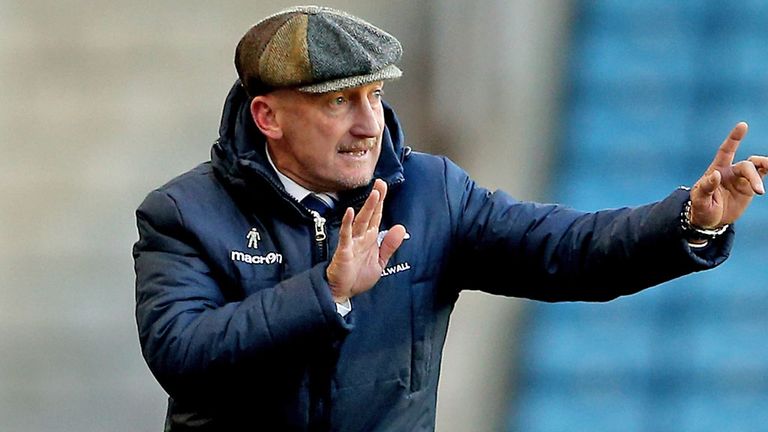 BEAGS SAYS: Well Simon, I would have to agree with you wholeheartedly. Holloway, on arrival at Millwall, looked as if he'd lost his mojo and was psychologically scarred by his Palace woes. But the transformation has been remarkable, as if Ian awoke from his slumber when Millwall needed him most and re-discovered his heart for the fight. He did what he does best – galvanising his Championship players and producing a six game unbeaten run, with three brilliant away wins, including wins versus high-flying Wigan and top-10-Nottingham Forest. If you look at the bottom eight, all but one of these clubs are probably in the bottom eight budgets, unable to buy or attract the players needed to avoid a season of struggle. Of course everybody should take heart from unfancied Burnley's exploits on a shoestring – and again consistency helps, including the consistent team selection. Contrast Burnley's use of 25 players to your own team's 42 and that's one area to put right. Maybe there have been too many loans and too many changes rather than minor adjustments after a loss. I feel the major reason for struggle was the lack of Millwall-like defensive performances at the start of the season, conceding very sloppy goals and making glaring mistakes and individual errors. If Millwall do go down, it's that poor goal difference that may be key. Blackpool's continued demise may be your saviour, but it's going right down to the wire and maybe even the last minute of the last-day fixtures: Millwall v Bournemouth, Blackpool v Charlton and Birmingham away to Bolton - and of course Doncaster will be hoping Leicester will have been on the champagne again. I suggest, Simon, you sit down and strap yourself in and be prepared for a bumpy ride on the Championship Relegation Rollercoaster of Emotion. Be afraid, very afraid, but most of all be lucky. 
WONDERFUL WOLVES
Peter. Love the column and I just wonder which areas you think Kenny Jackett needs to add to his impressive Wolves side in the summer to make sure they're competitive in the Championship next season? Thanks. Michael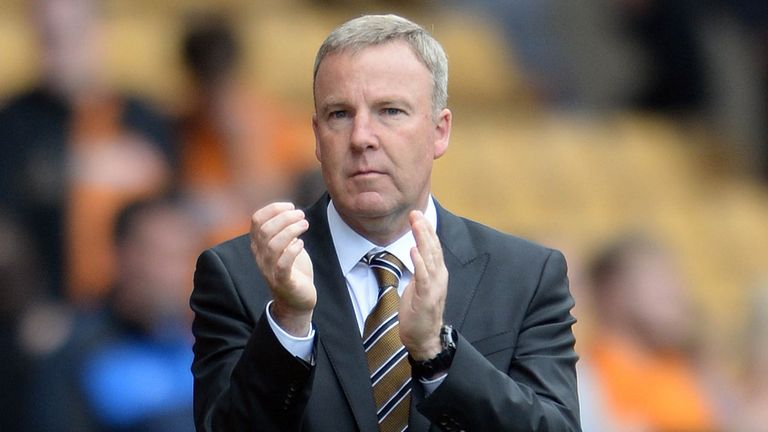 BEAGS SAYS: Congratulations, Michael, on a brilliant season – only what Wolves fans have deserved after successive seasons of misery. I described the appointment of Kenny Jackett as understated and a case of sense and sensibility, bringing much-needed stability. I didn't fancy you for promotion until his appointment and the way he has transformed an ageing, under-achieving squad into a predominantly young, energetic, vibrant team needs to be applauded. Let's just pay tribute to, for me, your player of the season – goalkeeper Carl Ikeme. Given Man of the Match in a televised game against Leyton Orient over Easter, he has, on so many occasions, produced brilliant saves while the scoreline has remained at 0-0. He must have been worth 20 points at least. Golbourne, in my eyes, along with Jake Bidwell at Brentford, are the two best left-backs in the division. Quick and athletic, he joins in at all the right times and with good distribution, which is a must for modern day full-backs. Kenny's signings have all been a success, bar none. Kevin McDonald has justified his alleged £1m fee after joining from Sheffield United, getting goals when initially playing behind the front man, and of late playing a deeper role, sitting and allowing the likes of Henry, Jacobs and the brilliant Bakary Sako to go and terrorise defences – and load the bullets for Perpetual Motion, Nouha Dicko. This young and hungry side Kenny has built, I believe, if they are all there for the Championship kick-off in August, already have enough to stay in that division, but will need more strength in depth. They will need another quality centre forward to push Clarke and partner Dicko, a guaranteed hit in the second tier, for me. I'd like to see a more defensively-minded midfielder than messrs Edwards and McDonald to give the likes of Jacobs, Henry and Sako the platform to go forward and create, but also protect the two centre-halves. Kenny will definitely need another central defender to provide competition for places with Stearman and Batth. The big question being what to do with Johnson, Ward and Doyle when they return and Jamie O'Hara, whether they have a part to play in Jackett's Wolverhampton revolution. One thing's for sure: Wolves are not wandering aimlessly as they have now direction and that, fortunately, is upwards. Well done to everybody involved with Wolverhampton Wanderers FC on a spectacular season, which will see them hopefully break the 100-point barrier. 
ORIENT STILL FIGHTING
Hello Peter. Did Leyton Orient's performance against Wolves on Easter Monday suggest to you they have what it takes to win promotion through the playoffs? They pushed Wolves all the way and were unlucky not to get something out of the match, I thought. Cheers. David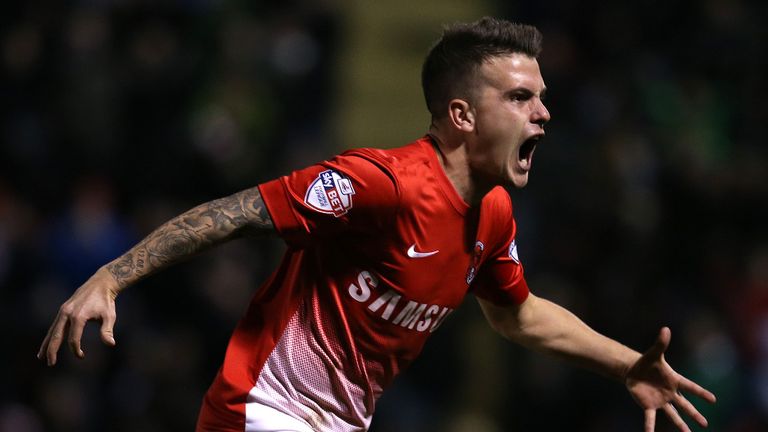 BEAGS SAYS: Thanks for your question, David, and I have to say I absolutely believe your team deserved something from the game against Wolves, and certainly a penalty, which could possibly have brought a different result. After hitting the bar twice, having a goal ruled out for marginal offside and Carl Ikeme, the opposition goalkeeper, named Man of the Match, that tells its own story. I thought Dean Cox was excellent, always a threat, and Mooney's clever movement and work rate tested Wolves' rearguard regularly. I would suggest, David, that with two games, versus Tranmere and MK Dons, to go, who, ironically, you beat in back-to-back games as part of a 12-game unbeaten run at the start of this superb season, a fifth-placed finish would still be a monumental achievement, in a league full of clubs with far bigger budgets and richer histories. I feel the team to avoid are free-scoring Rotherham, full of pace and attacking options, although Preston have Mr Promotion himself, Simon Grayson, in charge, who has already successfully escaped the third tier with three teams – Blackpool, Leeds and Huddersfield, respectively. Dare to dream, David, as this already brilliant season could still get better.    
POMPEY PLAY UP!
Hi Peter, It's been a tough season but I'm so happy it looks like my Portsmouth side are going to stay up! If you were in charge at Pompey what would you do to make sure next season is more enjoyable for us fans?! Cheers, Terry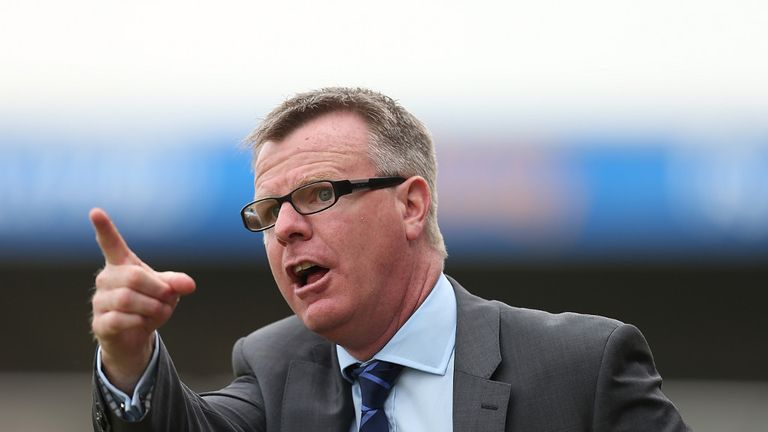 BEAGS SAYS: Terry, I am ecstatic Pompey have managed to steer an eventual path to safety, winning five on the spin and moving from 22nd and two points off relegation to the heady heights of lucky 13th. I would firstly give Andy Awford, a loyal servant of Portsmouth Football Club, the job full-time on a 12 month contract and allow him to start the recruitment process early. The club and fanatical fanbase make Pompey unique in League Two. A huge club brings huge expectations and needs a certain type of player, who is mentally able to handle that pressure and perform under that pressure. After being in administration twice in the last four years, things are getting better: league status ensured, the first year a success in the hands of the Supporters' Trust and a potential £1m windfall, should Liverpool win the Premier League title, courtesy of the clause in Glen Johnson's contract. I have to admit to you, Terry, that Fratton Park has one of the best atmospheres I've ever experienced and I enjoyed playing there. I look forward to visiting again in a non-playing capacity now of course and hope for yours and all Pompey fans' sake it's a case of let the good times roll. 
Send your question to Beags using the feedback form at the bottom of this page or at the base of any of Peter's articles...
BIRMINGHAM LADIES
I'd like to take this opportunity to say good luck to Birmingham Ladies for their Champions League semi-final second leg against Tyreso FF. The tie is evenly poised after Birmingham produced a great defensive display to hold their Swedish opponents to a 0-0 draw at a sold out Autotech Stadium. The Blues will head to Sweden for Sunday's showdown with a great chance of reaching the final after denying their opponents an away goal.  
PULLING THE BOOTS ON AGAIN
I will be lacing up my boots once again over the next couple of weeks.
First up, ahead of the Tour de France coming to Yorkshire this summer, I'll be playing for a Yorkshire XI, featuring players who have turned out for clubs from the area, such as Gary McAllister, Danny Mills and Mark Bright, against a France XI at Harrogate Town AFC. Come along and give us some support! You can get tickets by calling 01423 880675 or buying tickets on the door. It's a 7.30pm kick-off on Tuesday April 29.
Then there is a five-a-side charity tournament on May 5 in The Royal Hall, Harrogate. The event is being held on a real grass pitch in a beautiful theatre and will feature plenty of familiar faces - such as Ian Wright, Gus Poyet and Tore Andre Flo - and teams from Italy and Holland.
Both events - which have been organised by FL magazine and the Football Supporters' Federation - are in order to raise money for four important charities: Sporting Chance, One in a Million, Show Racism The Red Card and ABF, the Soldiers' Charity.