Roy Hodgson must set England youngsters free, says David Walsh
Roy Hodgson has picked youngsters but must take the handbrake off, David Walsh tells WTS?.
Last Updated: 15/05/14 11:35am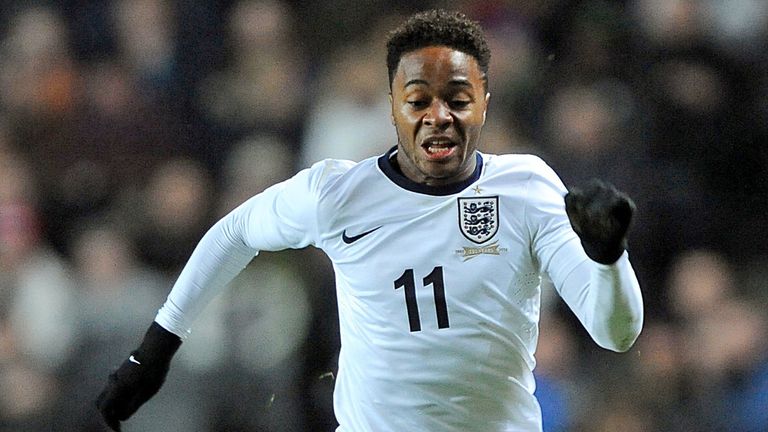 Hodgson has selected ten players under the age of 25 for the Brazil showpiece, including the the likes of Raheem Sterling and Ross Barkley, who play with the shackles removed at Liverpool and Everton, respectively.
And Walsh says it is crucial those players are given the same opportunity to express themselves for the national team.
"Let's not presume that just because you've picked young guys that they're suddenly going to be given this freedom," he told What's The Story?.
"It's okay to pick these guys and to say 'we're investing in youth, we're giving these guys their chance' but I hope that Roy goes to the next step which is to say 'okay guys, I've picked you because you're the best players, now I want you to go out there and play with the natural characteristics of youth - be positive, be energetic, believe'.
"That's going to be, in some ways, a much bigger challenge than picking them.
"[Liverpool manager] Brendan Rodgers makes the point that if you're going to pick Raheem Sterling in the team, you've got to actually give him freedom.
"Whether Roy is going to free them up to play the way kids should play - that's a question that still has to be answered."
Excited
Walsh also claimed that the youthful squad will buy the manager time and patience among England supporters.
"I think Hodgson has a free pass on this squad," he said.
"The public want to see fresh faces in the England team, they want youth to be given its chance because they've been watching the Premier League all season and the players that have excited them are the young players, such as Sterling, Ross Barkley and Jordan Henderson.
"Roy will know that the public are giving him a free pass with this squad - go out and let them play."
Check out the video for the rest of Walsh's thoughts, as well as the views of F1 commentator David Croft, Sky Sports boxing presenter Johnny Nelson and Olympic medal-winning cyclist Emma Pooley on youth vs experience.
Then download the What's The Story? podcast for more debate.