Who'll rule the world?
Who will win the World Cup? Who will be the surprise side? The Soccer Saturday panel have their say.
Last Updated: 09/06/14 8:49am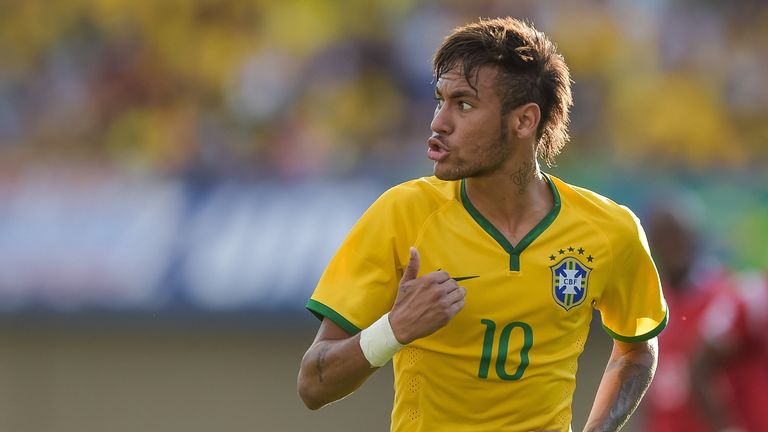 The World Cup is less than a week away and the biggest names in world football are set to descend on Brazil - but who will lift the famous trophy in Rio on Sunday July 13? We asked the Soccer Saturday gang who they're tipping...
Time to put your necks on the block – tell us who will win the World Cup.
KAMMY: I'm going for Brazil, basically because they're the home team, they'll get a massive lift and they've got a chance to make themselves legends like all of the fantastic teams of the past. It's in their country which gives them an extra incentive and they've got lots of quality players – that goes without saying. I don't think Barcelona have seen the best of Neymar but when he puts on a Brazil shirt he plays really well. With him and Hulk up front they've got one hell of a chance. Luiz Felipe Scolari has won a World Cup before and they won the Confederations Cup which is basically a rehearsal.
CHARLIE: I agree, Brazil will win it. My upbringing is the 1970 World Cup Final and seeing perhaps the best team of all time playing in Mexico, near South America, in the heat. I played there in 1986 and I understand the heat, the competitive edge that you have to think about and the mental stresses and strains. It's home advantage with the heat. Players are more adjusted these days but at the same time, I feel that Brazil should win it. I'm not convinced there's an outstanding team though and four or five teams could win it.
MERSE: I'm not convinced by Brazil and I'm not a great fan of Neymar; I don't think he's as good as people say and Brazil are relying on him. If you look at their team they've got Fred and Jo! Hulk is great one minute and then the next minute he's four out of 10! We've seen David Luiz enough in the Premier League to know he's not a centre-half and the other lad, Dante, got majorly found out when people had a go at him. He looked a world beater all year until someone had a go at him.
LE TISS: If I had to put my money somewhere it would go on Argentina because I think they have the best attacking players in the tournament and I think that, with it being in South America, they will have a slight advantage over the other teams. Lionel Messi, who is the greatest player of his generation, should win the World Cup.
CHARLIE: I'm really hoping Argentina will confirm Lionel Messi as the best player ever and if Argentina win it in Brazil, goodness me, there will be political warfare!
MERSE: I'll say Argentina as well. I think it's got to be a South American team. It's been proven over many years that European teams don't win over there and I don't see that changing. If Carlos Tevez can't get in the squad you must be half-decent! I think Argentina have the firepower.
JEFF: Boring me I'm going for Brazil. Why? Because home advantage is enormous and on the seven occasions the tournament has been played in the Americas, Brazil have reached at least the semi-finals five times. They have a gimme group as well, though the last 16 could be awkward; chances are they'll play Spain, Holland or Chile, but home advantage is just massive.
THOMMO: I actually think the mould will be broken this time. I think football in the world has moved on, I think that medically teams are far superior. They're more organised health-wise, so playing in hot countries isn't going to have a detrimental effect on the Europeans. I think Germany or Spain – it's not causing an upset because they're very good teams – but I'm going for Spain. They do play in a hot climate anyway and the Spanish team can give Argentina and Brazil a run for their money.
Which other sides do you expect to see in the semi-finals then?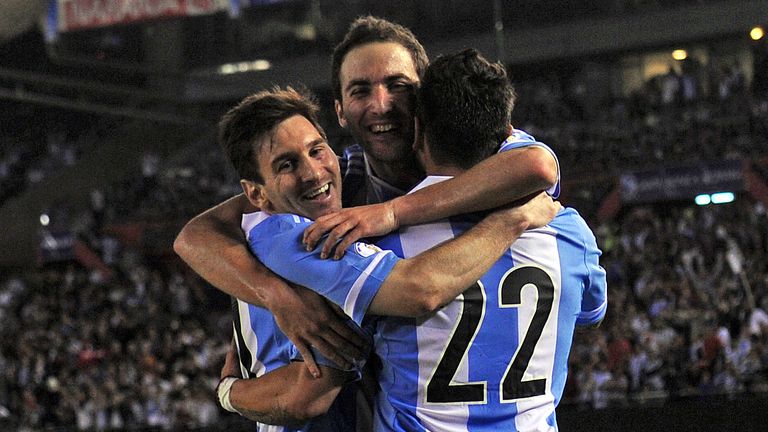 MERSE:  It's all about the draw. If England get through they play Japan or Colombia and suddenly you're only a game or two away from the semis.
KAMMY: If we can avoid Brazil then England!  Argentina are the second favourites for me because of the quality players they've got. Belgium – everyone seems to think they've got a fantastic chance because of the quality players they've got, but this is a World Cup not a European Championship and I'm not convinced Belgium have the credentials to do it. I look at us with the youth and vitality that we've got.
LE TISS: Brazil will probably go close but the pressure might be too much for them in their own country. I think, out of the European teams, Germany and either Spain or Belgium will get to the semis.
THOMMO: I think Germany, Spain, Argentina and Brazil – but it's how the draw pans out. I think those four will be in the semi-final.
CHARLIE: For me the best teams alongside Brazil are Argentina, Spain and Germany. It never pans out that way though. I would like Spain to continually have an input because I love the way they play, but I feel that things are changing and there's no outstanding world team as it stands right now.  France could make the semis and so could Holland who are probably better than France or England. So there's lots of tremendous interest but I think the four best teams are the two South Americans, Spain and Germany.
Which team do you think will be the surprise package of the tournament?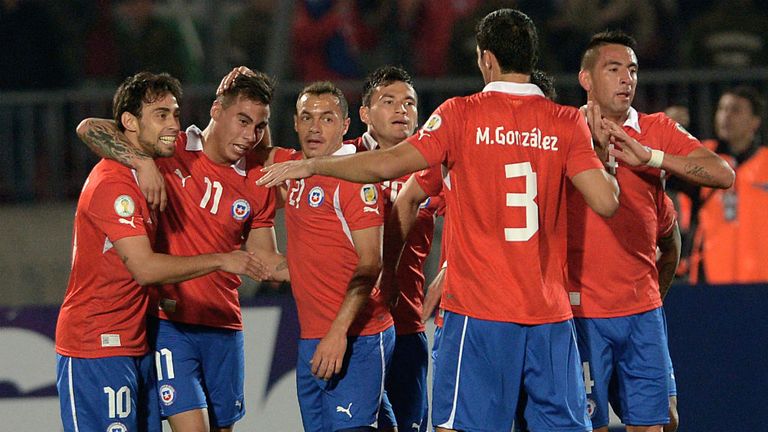 MERSE:  My dark horse is Chile, but they obviously need to get out of their group and they've got the hardest group,. They're in with Spain and Holland but I think they'll sneak through that and give everyone a run for their money. They slaughtered England at Wembley, only lost 1-0 to Germany and were bang unlucky in that match, so if they get out their group they're my surprise team.
THOMMO:  It will be interesting to see how Belgium get on because when you look at their team they have some great talent; probably the first 15 or 16 names are all well-known in the Premier League. They're all at the right age and they're peaking at the right time. Now if they get a good run and don't get any injuries they still have to go and do it and it's going to be very new – but talent-wise these people have all come through. Just look at the outstanding centre-backs, Thomas Vermaelen and Vincent Kompany.
LE TISS:  Belgium don't normally make it that far and obviously it was a blow losing Christian Benteke. They've got a lot of good players in their squad and they could be a nice, little each-way punt.
CHARLIE: I keep waiting and expecting an African nation to come good but they never do. The reason they never do, even though they have a lot of good players, is that defensively they don't have enough discipline - and they have the worst goalkeepers you can ever imagine! They don't come for crosses and they're not comfortable or reliable, they tend to be headstrong and unpredictable. Because of that, African teams can't get to the stage to win it. I don't know how to work out a dark horse because I think there's four of five who could win it. If I went for someone at a relatively half-decent price it would be Holland.
JEFF: Other than England, I've gone for Colombia. I know the chances are that Falcao is not going to be fit which is a  mega blow for them but they still have goals in them. In their qualifying campaign they had some eye-catching results – they were up and down don't get me wrong – but they beat Uruguay 4-0, so on the basis of that they'd be the sort of wildcard you wouldn't want to meet.
KAMMY:  I'll say England, because we've been written off so much. I look at the performances. I'm always hopeful that one day I can see England win a big tournament. I've been to every tournament since 1990!