World Cup: England hampered by poor youth coaching
Public and press' attitude must change as well, says Guillem
Last Updated: 23/06/14 9:42am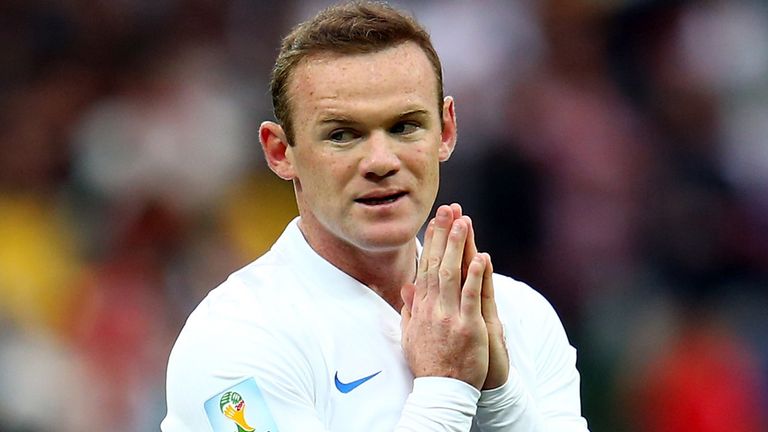 Football's institutions, from the media to the associations to the fans, are responsible for a new deception in English football. The press insist in the idea that it is all down to an individual.
During the first week it was Wayne Rooney because, apparently, in England's first match against Italy, he did not chase back enough, except of course, that when the figures were analysed it turns out he was the player that ran the most.


Maybe he ran badly but he became the villain in the usual weird self-flagellation of the English media.


Later it was Steven Gerrard to fall. He was supposed to be England's anchor in defensive midfield, something that he had never attempted before when playing with just one other midfielder in a crazy 4-2-4 system that would, in theory, please everyone. Until, of course, they lost. And then it was all Roy Hodgson's fault.
 
England lack the ability to control the game.
Guillem Balague
In truth, such superficial analysis hides the realities, the same mistakes and problems of always.

Coaching at junior level is dire. As Stuart Pearce has been reminding us, the under-21s have won nothing since 1984. The under-19s have disappeared. The under-17s have enjoyed international success and then come under the 'care' of coaches without the vocational conviction to develop their talent. Young players are rewarded with huge contracts much too early.


Between the age of 16 to 18, youngsters hardly play, unless they are such exceptional talents that they make it into the first team. In fact, if they do they play even less. The reserve leagues play less than 25 games a season and are often cancelled for any one of a thousand reasons. And so, at the key stage of footballing development, youngsters are not competing.
Lack of coaches
There aren't enough coaches. Spain has 20,000 more than England - and many of those who get their coaching badges do so with a dream of becoming managers, not 'just' coaches or developers of young people. Certainly in the Academies clubs don't pay very well, but what is first? Vocation or wage?


Those young coaches are more open than ever to listen to foreign ones, but still there remains a touch of insularity and unwillingness to leave the comfort of their island. Often they lack the hunger required to submit themselves to a learning process that will help them to identify their weaknesses and maximise their strengths. They go out in search of the title of 'coach' without realising that, at the same time, they must also learn huge amounts. Like in society, far too often they want the short cut to the job or success.


The Football Association makes noises about changing things without ever adopting a clear philosophy. The English league, meanwhile, is only really concerned about the financial growth of the Premier League.
These are not problems that can be solved in the short term, so in the meantime whole generations of young players find their paths blocked.


An excess of foreign players (no league in the world has more) can be of assistance for some players (Luis Suarez, for example, has made better players of Raheem Sterling and Daniel Sturridge) but more often than not, clubs prefer to buy players from abroad because they are cheaper, more tactically aware and more technically able. So what is first? Expensive English players or cheap imports?


At junior level there is a win at all costs mentality. Winning is good (it exists in the Factory and at La Masia) but the 'at all costs' idea is a step too far and another problem. The attitude that the sooner you get to your opponent's goal, the sooner you will score continues to be prevalent. There is not enough work being done on understanding the game.


Without an understanding of the game you will not get versatile and intelligent midfielders all over the place. England lack the ability to control the game and a central defensive midfielder. Popular pressure ensured that Michael Carrick and Gareth Barry remained at home. A mystery to me. You don't have to be fast to be efficient there. Look at Andrea Pirlo, Xabi Alonso or Xavi.


The media and the social networking sites pushed for the inclusion of young blood in the squad and in the starting line-ups. No one questioned the teams that started. But with defeat came the need to find scapegoats, either on the bench or on the pitch. This lack of self-criticism and analysis means there is a team that continues to keep smacking its head against the same brick wall.


There is talk of a lack of passion and commitment, different, for example, to that shown by the Uruguayans; a Uruguay who contrived to lose to Costa Rica. Explain that to me please. The superficiality of the analysis is truly alarming.
I don't have many answers but I have hundreds of questions. And they are not related to individual mistakes.