World Cup 2014: Portugal not 'average' but miss centre-forward and fully-fit Ronaldo
Miroslav Klose and Vicente del Bosque can still play crucial roles for their countries
Last Updated: 24/06/14 2:31pm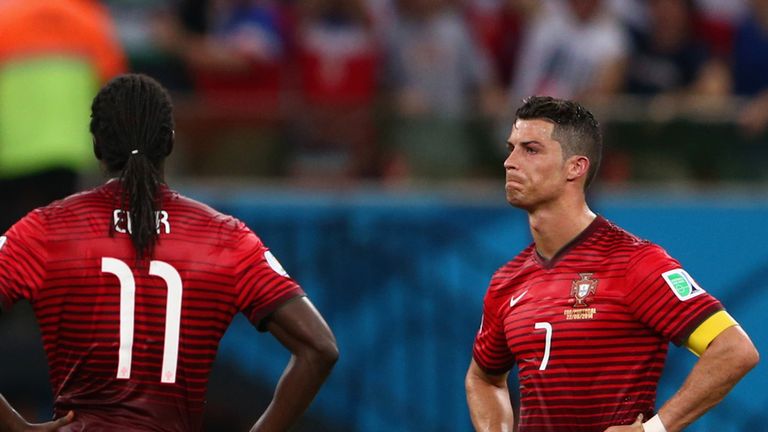 Guillem Balague has coupled watching glittering football World Cup football with listening out for the tournament's key quotes.
Over the course of the South American shindig, the Revista regular has been analysing the best soundbites from the players and managers involved – and Jose Mourinho.
Following on from a gripping few days in Brazil, which saw Portugal keep their hopes of progression alive with a last-ditch leveller against USA, and Neymar light up Brasilia with a brace against Cameroon – Balague is back.
And in this column, our pundit dissects Cristiano Ronaldo's claim that his country is just 'okay' at football and Joachim Low's love of veteran goal-poacher Miroslav Klose…
CRISTIANO RONALDO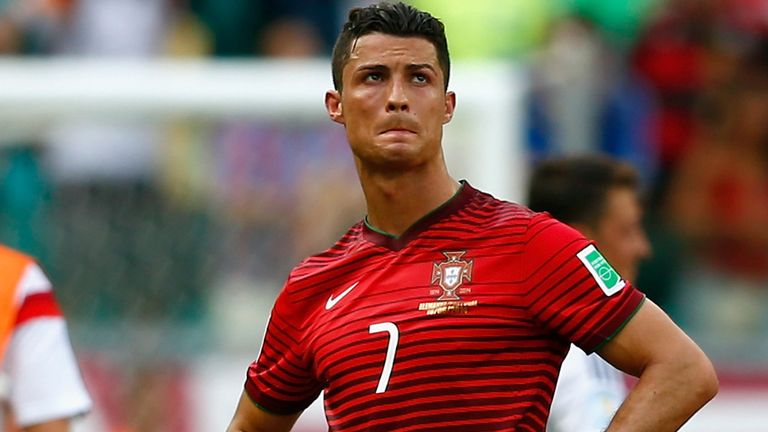 HE SAID: "Maybe we [Portugal] are an average team. It would be a lie to say that we are a top team. We have a very limited team and we are not at the best level. This does not enable you to beat top teams. There are no miracles. We knew we would have a tough group, with perhaps teams better than us. We have to be humble and know our level. I'm not a hypocrite. I never thought we could win the tournament."
GUILLEM'S ASSESSMENT: Is that fair? Fourth in 2006 World Cup, semis Euros 2002 and 2012, finalist in 2004 Euros, last eight in 2008, last 16 2010 WC. It sounds to me like this is a team that can compete. The midfield of Veloso, Moutinho and Meireles and the centre backs of Pepe and Bruno Alves, on good form, are some of the best around. It sounds to me that what is missing is a goal scorer, as usual, but a fit Ronaldo can do that job. If anything, Portugal have underachieved in this tournament and I'm not sure I agree with them having an average team. Ronaldo injury's, though, is serious. He needs a proper rest and the Madrid doctors have been asking him to stop for months. He has the same problems that caused Rafa Nadal to stop for eight months. Cristiano cannot afford to do that, but he should stop long enough for the rotulian tendon to cure fully.
NEYMAR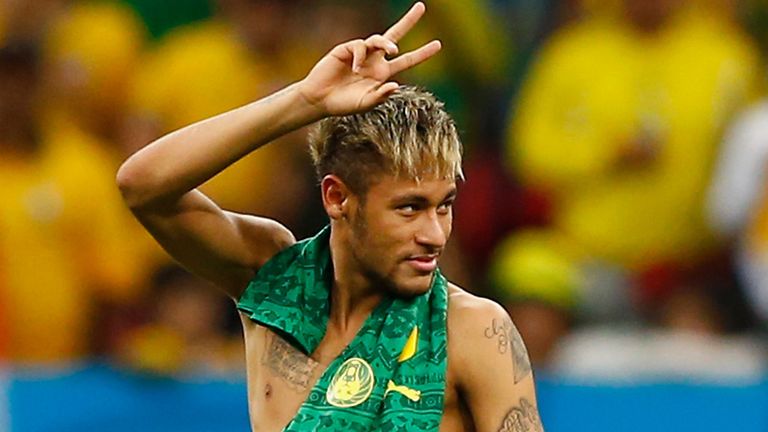 HE SAID: "I've always said there is no pressure when you are making a dream come true and doing something you have sought after since you were a kid. I'm now playing in matches that I always dreamed about. I just want to help my fellow players not only by scoring goals but doing whatever it takes on the pitch to help us win."
GUILLEM'S ASSESSMENT: Football is a state of the mind as Jorge Valdano said brilliantly once. He is playing the same game as the Spanish players, or the English ones. But he takes everything that comes his way with a happiness that makes everything much easier. You don't need psychologists for this. Neymar just feels lucky to be doing what he does. Daily.
JOACHIM LOW
HE SAID: "I'm awfully happy for [Miroslav] Klose - he was on the pitch for two minutes and scored. It's sensational for me to have this kind of player on the bench knowing they can make a decisive move."
GUILLEM'S ASSESSMENT: It is good to bring young blood to the teams, new hunger and new solutions to problems. But England and Spain, those teams that want to renew, should remember that the gap between the old guard and the new one is huge as the old one carry with them a know-how and experience that you can only build by playing. If they accept their role, it is always useful to have a Klose or two.
VICENTE DEL BOSQUE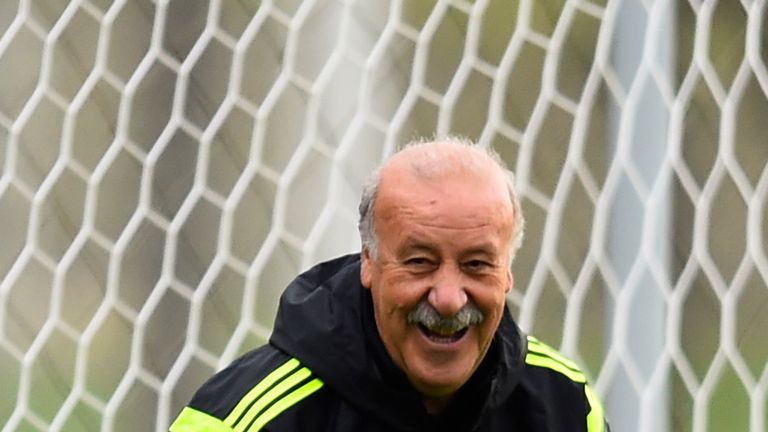 HE SAID: "There are still players who can help the national team a great deal and we must remain aware of that. I won't rule out anyone because of age. We must remain calm in the face of the future."
GUILLEM'S ASSESSMENT: It has been difficult for Del Bosque. He could have cut heads on at least two occasions (after the Confederations, after the friendlies in Africa which made him doubt the hunger of most players). He preferred not to. The two defeats have created tension: Xabi Alonso pointed out the finger of blame to the players and their attitude and that was not enjoyed by some in the side. The differences between some veteran Barcelona players and Xabi became obvious. Cesc did not train well and Del Bosque told him off in public. Jordi Alba shouted to a journalist that he was going to "cut his head" next time. The honeymoon is over. Del Bosque is wondering if he can recapture the magic. The federation wants him to stay but it is not clear he will. As he said, everything will be clearer in a few days and with a calm head. He should stay: even as a director of football, to remind us the way. You have to lose to remember how you won, so we are in that process.