World Cup 2014: Emotional Brazil are making excuses for poor performances
Division in German camp could mean they're 'nearly men' again
Last Updated: 03/07/14 5:09pm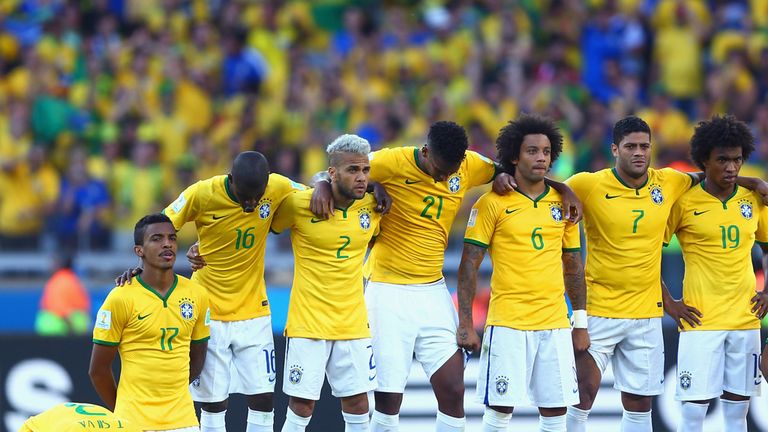 Guillem Balague has coupled watching glittering football World Cup football with listening out for the tournament's key quotes.
Over the course of the summer shindig, the Revista regular has been analysing the best soundbites from the players and managers involved – and Jose Mourinho.
In the latest column, Guillem gives his views on how the World Cup is affecting Barcelona's transfer plans, why Jurgen Klinsmann's tactics were wrong against Belgium and the unsettled German players causing coach Joachim Low selection issues.
Balague also analyses whether the Brazillian team are struggling to cope with the pressure ahead of their all-South American quarter-final with Colombia...
CARLOS ALBERTO - BRAZIL'S 1970 WORLD CUP CAPTAIN 
HE SAID: "The team is crying when they're singing the anthem, when they get hurt, when they shoot penalties! Come on... Stop crying! Enough! They say it's the pressure from playing at home. But they should have been prepared for this. This shows the team is not 100 per cent ready. When you are prepared to win, everything happens automatically. When you're not, you cry when the result is not positive."
GUILLEM'S ASSESSMENT: What a brilliant analysis. Scolari plays the emotional card (lately the 'everybody is against poor us' card), but never talks about football and why the team is playing so poorly, so if things don't work out, he has the excuse. And if they do, people might think it is down to him beating all obstacles. Poor, very poor. In Brazil, he knows that it is not all about winning. Or better said, it is about winning, but properly.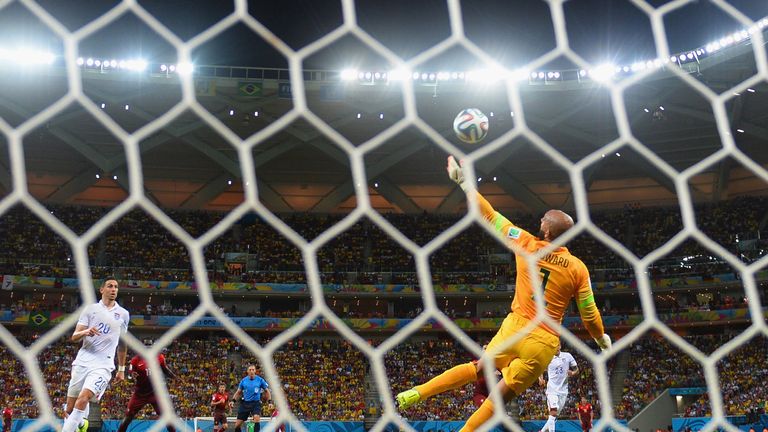 JURGEN KLINSMANN
HE SAID: "I think it's a mentality that we have to break through. The interesting part is every time we go down a goal we shift it up and give opponents the real game. There's still the sense of too much respect, that's why I try to play many friendly games against European teams. Yes, you respect your opponent, but leave that respect off the field."
GUILLEM'S ASSESSMENT: He does talk the talk, doesn't he? But his tactics were wrong, he exposed the side too much paradoxically, defending too deep without a striker to release pressure and a fast winger to use the spaces wide. Belgium kept shooting on poor Tim Howard and could have scored 10 times and Klinsmann is holding on the drama at the end, well during the whole game really, to bask on his gained authority (there were lots of doubters about him at the start of the competition) and show the way for the USA. For me, he will always make teams entertaining... in a Kevin Keegan kind of way.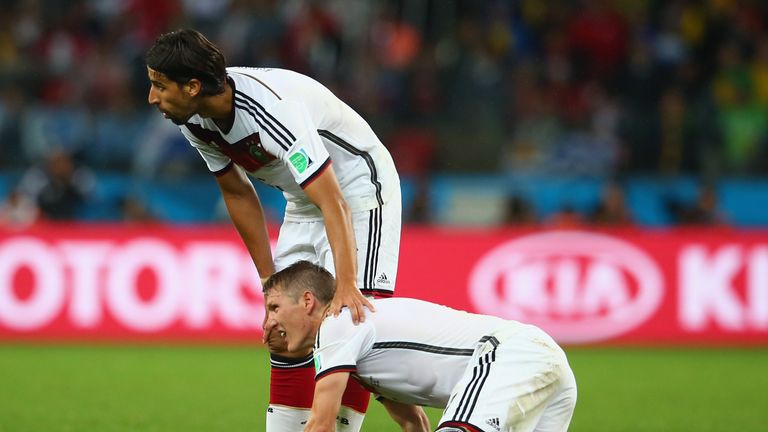 JOACHIM LOW
HE SAID: "I have made up my mind already on Philipp Lahm's role. And I am sticking by it to the very end. Philipp Lahm has been a leading figure for us in recent years and he's been playing at the highest level for a decade, but he will only move back into defence if we have a problem on the right, at which point I might say 'okay, now it's up to Philipp who can push forwards down the right."
GUILLEM'S ASSESSMENT: At this stage, it is all about not doubting. But even though he is strong about Lahm, I don't see the same confidence in the roles of Khedira and Schweinsteiger. Both of them have stopped talking to the media as they see it has become not just a talking point, but a divisive one, within the side and outside it. They both think they don't get the respect they deserve and even Khedira has suggested that with Schweinsteiger the team plays too slowly. Low is working for his life – they are becoming the nearly men, after falling out in semis in 2006 and 2010, and in the final in 2002. Hardly a failure. But in Germany, having not won anything since 1996, that is too long.
BARCELONA PRESIDENT JOSEP MARIA BARTOMEU 
HE SAID: "I announced months ago that the team would undergo a deep renovation but we cannot reveal details because we don't want to give clues away to any of our rivals, for example, (sporting director Andoni) Zubizarreta already has the names of the centre backs although they are not signed yet as there are clubs who think their value will go up after the World Cup."
GUILLEM'S ASSESSMENT: It is a serious renovation. Three of the captains are gone (Valdés, not wanted by Monaco as he has not passed his medical, Puyol and possibly Xavi, with an offer from New York City and one from Qatar, but no firm decisions made yet) and Luis Enrique wants a number 9. But everything will work around Messi and everybody will have to adapt to that. We have already seen a different Messi, partly because the teams do not create spaces for him, so he has become a 'moments 'player - crucial ones in this World Cup. With Luis Suárez, Barcelona will recover the pressure and will again free Messi of that job. Just because many people are tired of Messi's face, doesn't mean the coach has to ignore what he brings to the table.