Luis Suarez transfer: Barcelona boss Luis Enrique can control striker, says Guillem Balague
Former Liverpool ace tipped to shine at Camp Nou
Last Updated: 11/07/14 9:01pm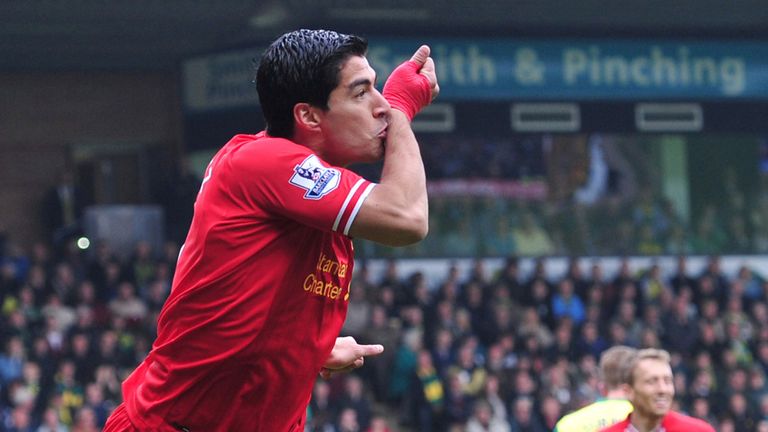 Barcelona boss Luis Enrique will be able to control controversial new-signing Luis Suarez, says Guillem Balague.
The Uruguay ace, who is currently serving a four-month ban for biting Giorgio Chiellini during the World Cup, will be handed a five-year deal at the Catalan club after Liverpool accepted a fee in the region of £70m for the 27-year-old, should he pass his medical next week. 
And Sky Sports Spanish football expert Balague believes Enrique, who took over at the end of a disappointing 2013/2014 season for the three-time Champions League winners, has the character to cope with Suarez's behavioural issues, which have seen him incur four previous bans from football.
Balague told Sky Sports News: "Luis Enrique can control almost anything. He's a mixture of Pep Guardiola - in the way that he's absolutely fundamental in his Barcelona ideas and how he wants to play - but at the same time he's got the personality of Jose Mourinho – he's very, very strong minded; he was as a player, he was as a manager as well and he's convinced he can manage all of these.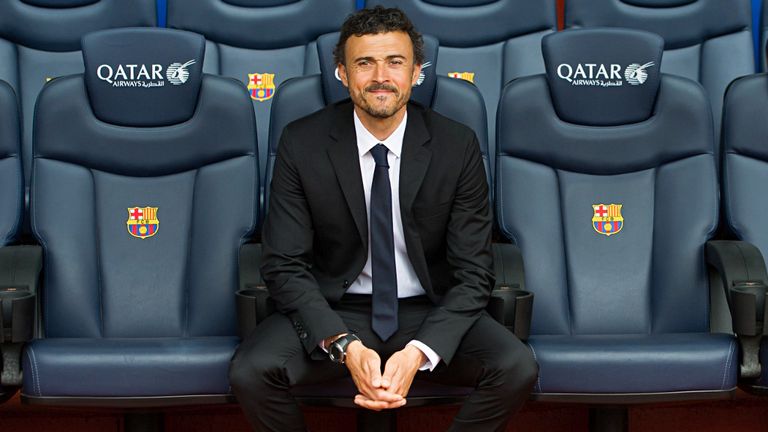 "It's quite clear that Luis Enrique came in with the idea that, alongside Neymar and alongside Lionel Messi, he wanted a no. 9.
"Then they looked around and they saw that Kun Aguero was not for sale and there was no possibility of negotiations with Manchester City, so they went for someone who was available and who wanted to come.
"They've got a no.9, perhaps the best no. 9 in the world - I think we all agree last season that he seemed to be. He was voted the best by the players, by the media and everyone in the Premier League.
"And they've got a man with a problem; that's what they're bringing in as well.
It's quite clear that Luis Enrique came in with the idea that, alongside Neymar and alongside Messi, he wanted a no. 9
Guillem Balague
"But the way Barcelona is looking at it is, 'Yes, Hristo Stoichkov also had a problem, so did Samuel Eto'o, we will manage him.' There is a little bit of shock of the idea that they want the players to be pure and an example to everybody when they're just athletes.
"Having those two things is what they're doing to try and sell it to the world."
Happy
When Suarez's ban is completed he will join a formidable frontline for Barcelona that includes Messi and Neymar, something Revista regular Balague and fans across the world can't wait to witness.
"How are they going to play? We will see," he said.
"We're seeing at the moment that Messi is dropping deeper; a number 10 is his role in between the lines behind the striker.
"They now have two strikers in Neymar and Luis Suarez – in any case, the combinations are fascinating.
"Barcelona fans are happy because they're getting a super player. I'm pretty sure Liverpool fans are in one way unhappy because they're losing such a good player but again with this insistence on players being pure, a lot of people will be happy to see the back of him."