Kevin Phillips
Football Expert & Columnist
Kevin Phillips: Leicester buzzing in pre-season ahead of Premier League season
Former striker embarking on coaching career
Last Updated: 14/07/14 10:36am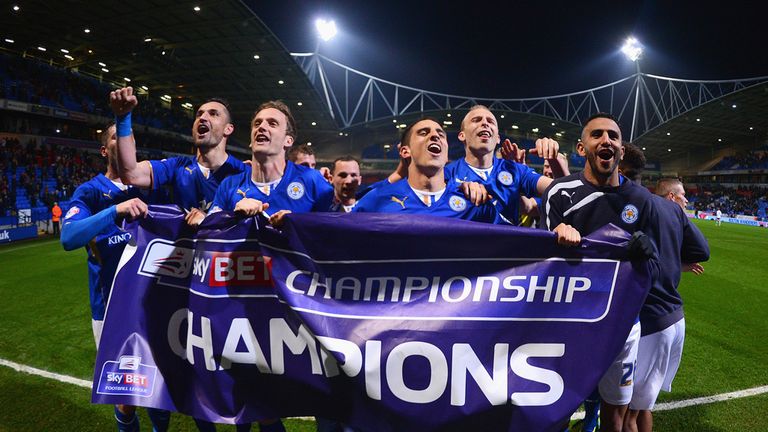 After a nice summer break, I began my new career as a coach at Leicester last week – but don't worry, I've still been doing all the pre-season running!
I always pushed myself hard in training as a player and I've not ducked out of any fitness sessions this summer. But what I have had to get used to are the long hours. Being a coach is like having a proper job!
I'm leaving home at 7.30am and not getting back until about 5pm. It's necessary and I'm not moaning, but it's something I have to get used to after 20 years of arriving at the training ground about 10am and leaving at 1.30pm as a player.
I bumped into Gary Rowett, the Burton Albion manager, on the way home from holiday and he wished me good luck in my new role. I asked him if he had any advice and he said 'say goodbye to your family'!
We're off to Austria and it will be a great chance for the lads to bond with each other and the new signings to gel with the squad.
Kevin Phillips
Coaching is something I want to do, though, and I'm a great believer in doing it right. If that means I have to stay for long hours and have meetings and so on, then I'm more than happy to do it.
I'm under no illusions, I may be at a Premier League club, but I'm starting my coaching career on the bottom rung of the ladder and it's going to be a learning curve for me. I had to do it the hard way as a player, though, where I came through non-league and now I'm trying to work my way up in coaching.
Fortunately I've got excellent teachers in Nigel Pearson, Craig Shakespeare and the rest of the coaching team at Leicester and I'm taking plenty of notes – something I haven't done for 20 years!
Sports science
As for the training, it's amazing how football has come on because the first week or two of pre-season are governed by the sports science department, in terms of what the players can and can't do. They dictate how much work load should be put on the players and it's been interesting to see it from that side.
The key thing at the moment is minimising the risk of injury. That's so important at this stage of the season. The lads will naturally get stronger and fitter as the weeks go on, but an injury would set them back.
Talking about shape and structure will come later. Right now, it's about getting them fit, keeping them bubbly and making them look forward to each session.
On the first day back, everyone was buzzing, with the prospect of Premier League football on the way. However, as is always the way, the lads have got quieter as the week's gone on and they've become more tired from the sessions. So, the coaches' challenge is to keep the sessions enjoyable and keep the players focused.
We're off to Austria this week, where I'll be given the strikers for a couple of afternoons to do whatever I see fit, and I'll have a chat with the fitness coach to discuss how hard I can work them. It'll be nice to put last week's observations into practice out on the pitch and pass on some of my knowledge.
We'll just be training out there – no friendlies – and it's a great chance for the lads to bond with each other and the new signings to gel with the squad. All Premier League clubs will be going away during the summer and I can say that as a player I certainly saw the benefit of these trips. You're living together 24/7 and get to know each other inside out.
The team went out there last summer and apparently the facilities are very good, the weather should be nice and everything's geared up for a good week's training.
Then the games will start coming…