Arsenal title chances: Alan Smith says big four battles will be vital
Key games live on Sky Sports could hold key to Premier League charge
Last Updated: 14/07/14 3:45pm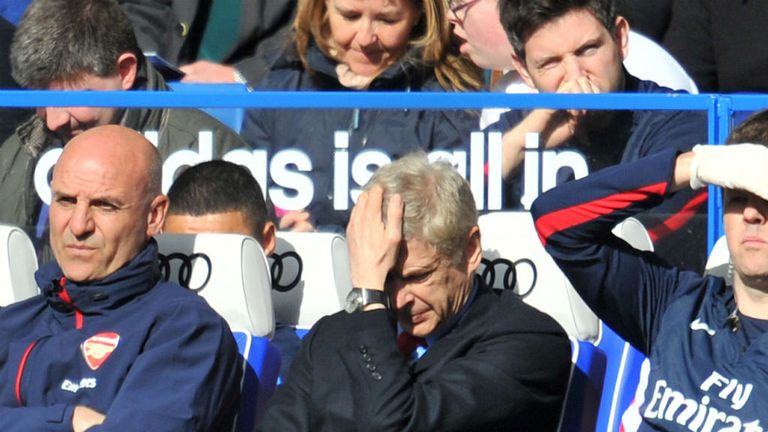 Alan Smith says Arsenal must prove themselves against the Premier League big boys if they are to be title contenders.
Arsene Wenger's side led the Premier League for much of the last campaign, but suffered heavy defeats to the likes of Chelsea (6-0), Liverpool (5-1) and Manchester City (6-3) as their challenge faded and they finished fourth.
Hopes are high that Arsenal can improve this term following the purchase of Barcelona forward Alexis Sanchez, but former striker Smith says they need to start winning the big games, including the Sky live matches against Chelsea on October 5 and Manchester United on November 22.
"It was those matches where they came undone and came undone quite badly," he told Sky Sports.
"You think of the defeat at Stamford Bridge and Arsenal are facing Chelsea at Chelsea before the end of November. Arsenal fans will be looking at those kinds of matches.
"They entertain Louis van Gaal's Manchester United at the Emirates as well, so in order for Arsenal to be proper challengers they have got to do better against those title challengers.
"That will tell us a lot as to whether the side has improved or not."
The North London derby will also be live on Sky Sports on Saturday September 27 with Mauricio Pochettino facing Arsene Wenger for the first time as Tottenham manager.
And Smith says that could prove to be an entertaining game, as it comes so early in the fixture calendar.
He added: "It's always one as an Arsenal player and as a Spurs player where you look at where those fixtures are.
"Arsenal, down the last few years, have had a good record against Spurs and at home it's a nice early derby for the Arsenal fans and for the travelling Spurs ones.
"Those matches don't normally disappoint."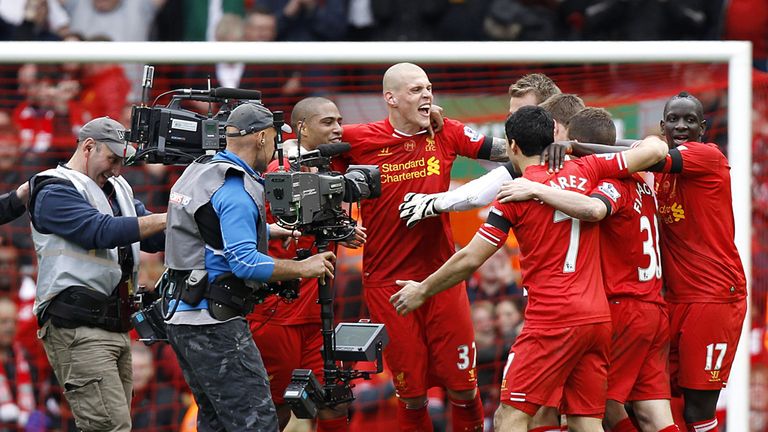 Liverpool's first five Premier League games are live on Sky Sports with new signings Rickie Lambert and Adam Lallana facing former club Southampton on the opening weekend.
However, Sky Sports pundit Phil Thompson is more excited about Liverpool's first away game of the season against champions Manchester City on Monday August 25, following the Reds' thrilling 3-2 victory the last time the sides met.
"The Manchester City one is going to be an absolutely great game," he said.
"People are probably still thinking of the game at Anfield when it was nip and tuck going for the title and Liverpool came out on top in an absolutely thrilling game with Vincent Kompany making a mistake and Philippe Coutinho scoring a goal.
"Liverpool were 2-0 ahead and then hanging on and Coutinho came up with a winner. It was a sensational football match and everyone will be thinking this is going to be another great game. I certainly hope so.
"Last season, Liverpool went to the Etihad around Christmas time and gave a truly wonderful performance and actually got beat in that game.
"For the first five games to be live on Sky is quite unique, but it all comes down to what the football club have been doing."