Football Expert & Columnist
Alexis Sanchez signing will impact Arsenal's England players, says Jamie Carragher
Walcott and Oxlade-Chamberlain could see first team chances restricted by Chile star
Last Updated: 16/07/14 6:48am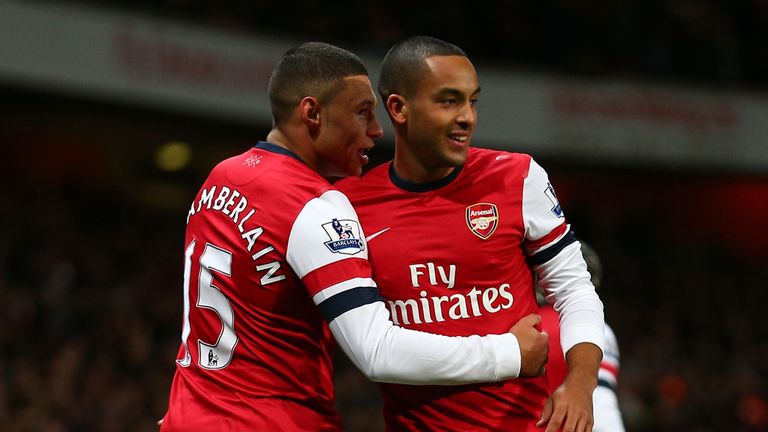 Jamie Carragher says Alexis Sanchez will improve Arsenal, but could limit first-team opportunities for Theo Walcott and Alex Oxlade-Chamberlain.
Arsene Wenger saw off competition from Liverpool to land the Chile forward, who can play both in central and wide areas, for a fee thought to be in the region of £35million.
Sky Sports pundit Carragher is frustrated the player did not choose to join his former club and wonders if the signing will restrict the development of some of Arsenal's England internationals.
"I think it's a great signing for Arsenal," he told Sky Sports News.
"I'm disappointed he hasn't chosen Liverpool. I thought he may have become involved with the Luis Suarez deal, so it's a blow for Liverpool to lose Suarez and miss out on him.
"He's a great signing for Arsenal and he's something that they need as well. I'm not sure where he's going to play because I don't think he's an out-and-out centre forward.
"It may impact on Theo Walcott and Alex Oxlade-Chamberlain, we're talking about young English players, but his predominant position for Barcelona is in the wide areas.
"For Chile, he played through the middle and he could do that, but I don't think he's an out-and-out centre-forward and that may have an impact on Walcott and Oxlade-Chamberlain getting in the Arsenal team."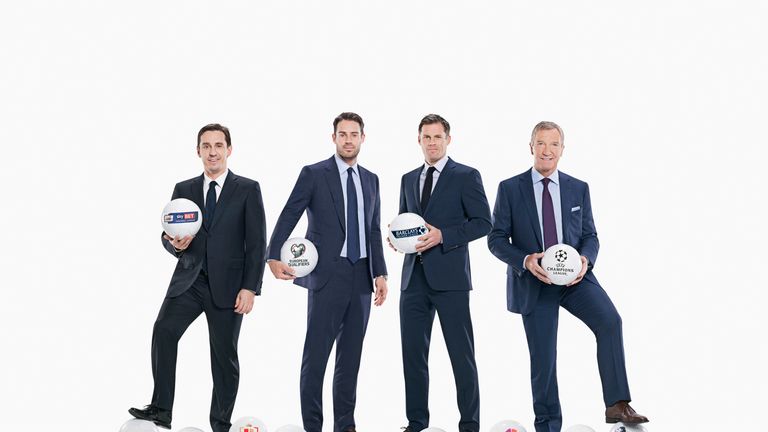 Sanchez is set to make his Premier League debut against Crystal Palace live on Sky Sports on the opening day of the new campaign, with all last season's top four to be shown live on the first weekend.
Sky Sports has confirmed it will show Liverpool's first five games of the campaign and Carragher says his old side is set for a tough start, although he expects them to beat Southampton on the first Super Sunday having signed Rickie Lambert and Adam Lallana, whilst also being linked with Dejan Lovren.
Opening weekend live on Sky
Arsenal v Crystal Palace
5.30pm, Sat August 16
Liverpool v Southampton
1.30pm, Sun August 17
Newcastle v Man City
4pm, Sun August 17
Burnley v Chelsea
8pm, Mon August 18
He added: "I think it's a decent start for them considering Liverpool have taken all of Southampton's players! That's what it looks like and there may be even more to come, who knows?
"The next two are difficult games for them with City and Spurs away. It's a difficult start for Liverpool really in the first three games and then you have the international break.
"The first three games are vital to get off to a good start, going into the break. The first game is a good one for them and I expect them to get three points.
"You want to see the top teams from last year playing each other and that's what Sky's about, showing the top sides.
"There's some great games to start with. On the second Monday Night Football we've got Man City v Liverpool, the two outstanding teams from last year so that's a great start for us.
"I'm sure Jamie Redknapp, Ed Chamberlin, Gary Neville, Graeme Souness and all of us involved are delighted to get started."