Peter Beagrie
Football League Expert & Columnist
Peter Beagrie Q&A: Do Nottingham Forest have the quality for automatic promotion?
Sky Sports expert not so confident of Blackpool's chances
Last Updated: 22/08/14 9:21am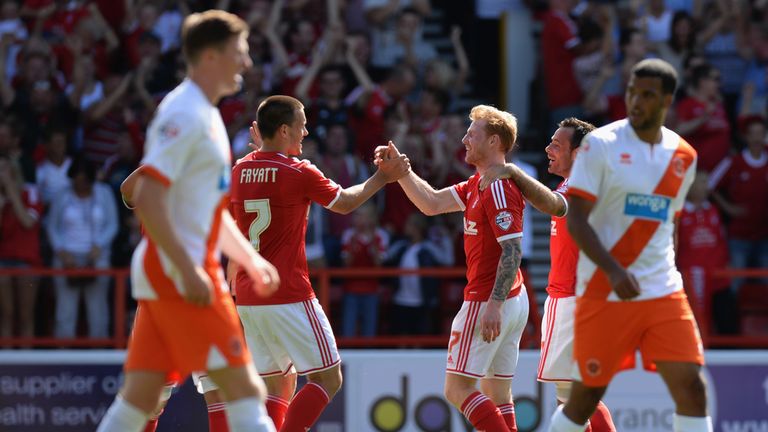 Peter Beagrie is here to answer YOUR Football League questions.
The former winger, who played over 770 games, representing clubs in all four tiers of the English footballing pyramid, including Manchester City, Everton, Bradford, Sheffield United, Scunthorpe and Grimsby, forms part of the Sky Sports punditry team for all the big matches in the Championship, League One and League Two.
So if you have a poser for Peter, whether it's about a team, player, match or incident that has caught your eye, a wider point on the Football League or something a little left field, then send it in via the feedback form at the bottom of the article.
Read below for this week's column where Beags reflects on the credentials the new Huddersfield manager needs and whether Shrewsbury have a squad fit for promotion...
PEARCE THE TOP
Do you think Nottingham Forest have the quality for a top two finish? Phillip Whittaker
BEAGS SAYS: Absolutely Phillip, I think Forest are in great shape to claim an automatic place after probably doing the best business transfer-wise of any in the Championship this close-season.They've flexed there financial muscles and have also used the loan system well, Pearce has also re-signed important players already at the club. The sale of Karl Darlow and Jamaal Lascelles was a strange one - £7million to an owner who supposedly has untold riches doesn't represent an offer that couldn't be refused, given their advanced reputations and potential for even greater improvement. Lascelles in particular has traits of a young Rio Ferdinand and I think he attacks the ball in both boxes better than Rio but he has the same athletic ability. The obvious capture of Michael Mancienne and the return from injury of Jack Hobbs may have made Newcastle's offer more attractive but a Premier League possible pairing of Mancienne and Lascelles I feel would have been difficult to penetrate. After throwing his toys out of the pram and spitting his dummy out - and rightly so in my mind - Stuart Pearce conceded that if the sales of these two stars funded the Michail Antonio and Britt Assombalonga deals he was a happy manager. Forest are as potent and creative a force as in the second tier. My feeling is that it could be the full-backs that hold the key. Naturally Jack Hunt and Danny Fox play on the front-foot and like to bomb on which could be a problem with so many attack-minded players in the Forest ranks. I wouldn't be surprised to see Eric Lichaj and Chris Cohen occupying those positions at times this season. I think Phillip, many people shared your optimism before a ball was kicked, as Antonio, Burke, Fryatt and Assombalonga have added a goal threat and more importantly, the pace Forest lacked last term and in Britt Assombalonga they could have the much needed 20 goals a season man needed at this level for a successful automatic assault.
SHREW'D BUSINESS
Hi Peter, Do you think Shrewsbury have done good business this summer and do you think they have a chance of getting promoted? Cameron
BEAGS SAYS: Cameron, the business your club has done over the summer has given them a brilliant chance of not only bouncing straight back to League One but gives them a greater chance of staying in that division if their goal is achieved. The club has backed Micky Mellon's judgement and bought some excellent players for this level and the level above. That will be a huge benefit come next season if Shrews realise their potential this term. The return of James Collins is a masterstroke - guaranteed goals and a platform to build off. Collins is also a fan favourite and represents a statement of intent for the club and to the fans. That can also be said of his strike partner Scott Vernon who was also playing in the Scottish Premiership last season. Mellon has real competition for places and an incredible amount of experience at his disposal; Andy Mangan and Jean-Louis Akpa Akpro will upset many League Two defences and Liam Lawrence and Andy Robinson will be the experienced creative forces in the midfield. Possibly the biggest influence could be James Wesolowski, the Australian was player of the year at Oldham and offered fresh terms but chose Mellon's revolution instead. Mark Ellis and Nathaniel Knight-Percival deserve a mention as new recruits but I reserve a special mention for young defender Connor Goldson, a youth team graduate who could possibly have moved on, but who has committed his immediate future to Shrewsbury and been rewarded with the temporary captaincy in the absence of Liam Lawrence. A player who shows a great attitude and application as well as a defensive diligence are all the signs of a bright future for this young man. An unbeaten start to the league and a cup win against Championship Blackpool are testimony to Shrewsbury's capabilities this term.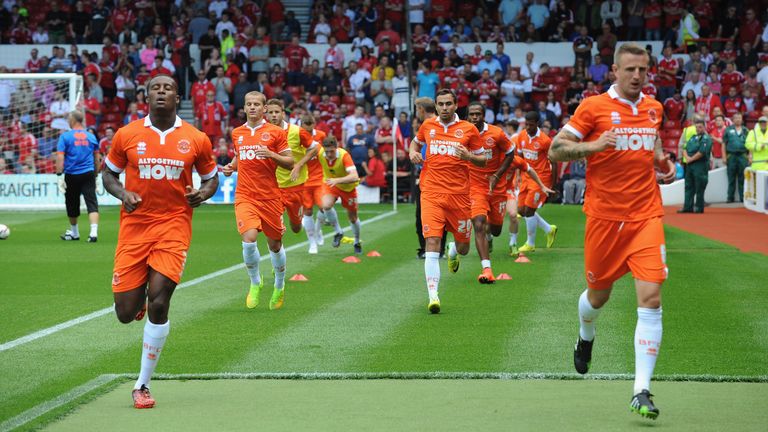 SEA-SLIDERS?
Have you seen anything over the first few games to suggest Blackpool can survive? Alex Marchant 
BEAGS SAYS: Well Alex, after losing 27 players and bringing in 17 it's no surprise to anyone that Blackpool are out of the League Cup and winless, pointless and bottom of the Sky Bet Football League Championship. Another alarming statistic, Alex, was the crowd of 9,939, which was well down on the 14,216 average at Bloomfield Road last season. One win in the last 13 games underlines that the slide has continued and barring a minor miracle, it is as expected going to be a season of struggle. The players are certainly not feeling sorry for themselves and are giving everything to the cause. They have definitely not rolled over in the three league games so far but you and I both know the squad does not possess the quality or strength in depth to convince me that they will embark on a winning streak to navigate to calmer waters any time soon. I have been impressed by the various interviews Jose Riga has given; very articulate, positive and informative. He and your fellow fans have I'm afraid, been let down by mis-management at boardroom level. This kind of disarray is not benefitting a club just a few years out of the Premier League and the riches it brought with it should've bankrolled sustainability at Championship level for more years than it appears to have done. One thing is for sure, in-house fighting and mudslinging are one thing but the total disregard for pre-season planning and gambling with Blackpool's Championship status is another. Even at this early stage it looks decidedly difficult for the Tangerines and in this case, the manager, the players and its loyal fans are totally blameless.
PASSING THE BUCK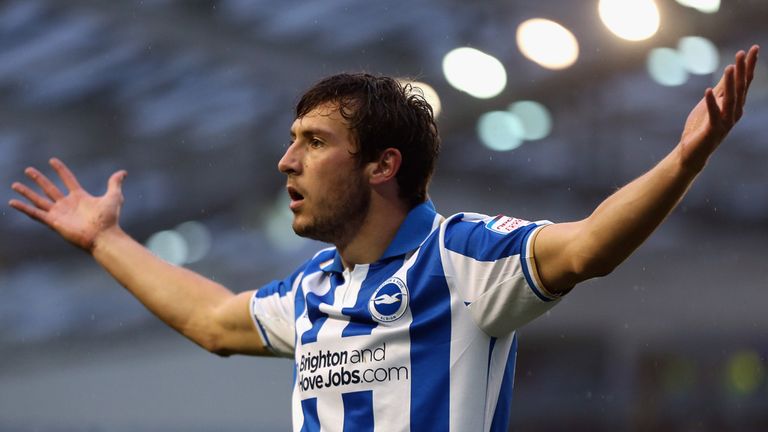 What are Sunderland getting in Will Buckley? Kenny Foulds
BEAGS SAYS: Hi Kenny. In Will, Sunderland are getting a player I would say is the body-double of former England and Tottenham winger Darren Anderton. He has a long and rangy stride, he's an excellent ball-carrier - particularly when the opposition attacks have broken down - and he can give the defence a breather by taking the ball the length of the pitch. He's an excellent crosser of the ball and is able to use both feet, keeping defenders wondering whether he's going to go inside or outside. He gets his fair share of goals, particularly at the far post when the ball is crossed from the other side. What I like about Will is that he doesn't hide and always wants to get on the ball and make things happen, whatever the score and the circumstances. The only black mark against Will is that he is quite injury-prone, suffering from the speedster's curse - tight hamstrings. If Will stays injury-free, Kenny, I think the Sunderland faithful will enjoy watching him torment a few Premier League full-backs this season. Good luck on a successful campaign.
TERRIERS TRICKS
What qualities do you think the new Huddersfield boss needs and what would represent success for the Terriers this season? Shaun Timms
BEAGS SAYS: I feel, Shaun, that the new man must be an experienced Football League manager whose attributes include a good record in the transfer market and motivational and organisational skills. I would expect chairman Dean Hoyle to take his time working his way through the numerous possible candidates, as Mark Lillis has given him breathing space with Town's brilliant first league win of the season away to Reading on Tuesday night. Lillis also negotiated a tricky League Cup tie against Chesterfield and the Terriers were rewarded with a home tie against Championship table-toppers Nottingham Forest. Lillis has made positive changes in personnel and team shape and the response has been good, while maintaining he doesn't want the job. I know the club has been inundated with applicants keen to fill the void left by Mark Robins' departure and I'm as keen as you, Shaun, to see who the successful candidate is.
THE IRON BRIDGE
Things haven't started well for your old club Scunthorpe. Are your concerned? Eoin Wilson
BEAGS SAYS: It's always a concern, Eoin, when a club gets promotion and is used to winning week-in, week-out, then fails to take that momentum into the next season. Russ Wilcox has been allowed to strengthen the squad a great deal numerically, with only Sam Winnall a significant loss. Only this week he has been given the latitude in the transfer market to acquire the services of Burton's prolific marksman Billy Kee, so there can be no excuses in what looks like Wilcox's first real test since taking over the reins last year. Things must be addressed quickly and successfully to stop Scunthorpe from becoming a yo-yo club once again. Fingers crossed Eoin, I hope Scunthorpe can find the formula to compete and have a successful campaign at League One level.
Send your question to Beags using the feedback form at the bottom of this page or at the base of any of Peter's articles...