Soccer Extra: Emile Heskey is looking for a new club and is open to offers
Former England man ready to return
Last Updated: 28/08/14 3:23pm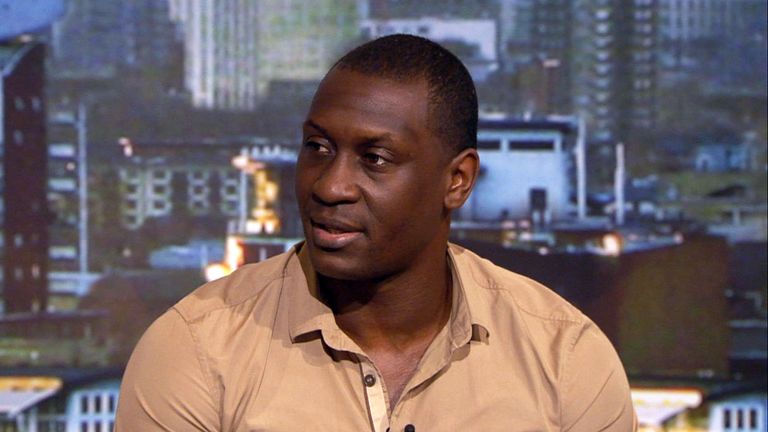 Emile Heskey is looking for a new club - and is open to offers!
The former England striker has ended his two-year stint in Australia and told Soccer Extra he wants to come back closer to home.
And he said he would be willing to play at "any level" in order to secure a return to football in England.
"It's all on you!" he told Chris Kamara and Ben Shepherd. "I can play at any level. I'm open minded."
Heskey's team Down Under was Newcastle Jets, adding them to Liverpool, Wigan, Birmingham City and Aston Villa in an illustrious career that also saw him earn 62 England caps, with seven goals.
He has already been linked with League One side Leyton Orient, but the player himself said he knew nothing about those rumours.
And Heskey made it clear that the quality of the Australian league suggests that he or others, could still make an impact back in England.
"It's hard to measure the standard because they have a salary caps and stuff like that," he said.
"So you'll get some players who are of a really good standard - Adam Taggart who I played up front with is now at Fulham.
"You've also got players going over to Germany to play in the Bundesliga so it is a good level, but with the salary cap when you have spent all your money you have to fil in the gaps and that is a little bit of inbalance."