Football Expert & Columnist
Tottenham: Jamie Carragher says Spurs can push for Champions League spots
Top-four hopes could rest on how Mauricio Pochettino views Europa League
Last Updated: 28/08/14 3:32pm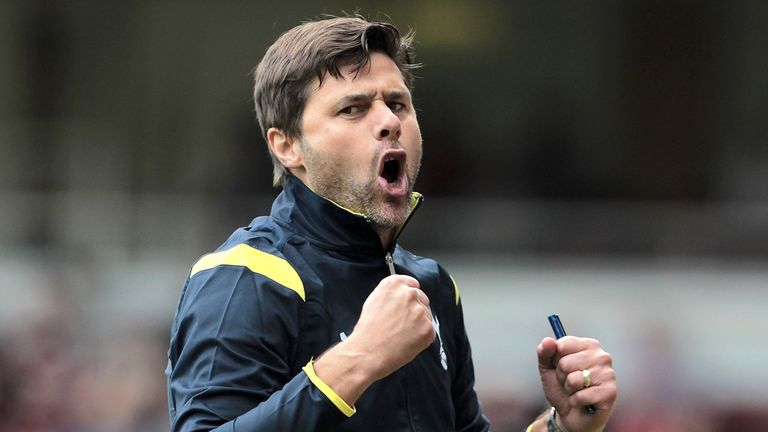 Sky Sports pundit Jamie Carragher will be right here each week to cast his expert eye over the forthcoming Premier League games.
The Liverpool legend will have his say on the teams, players, managers and stories surrounding Sky's live weekend fixtures – and in this column he looks ahead to Super Sunday's enticing double bill.
So read on for his thoughts on Tottenham's bright start to the campaign, why Liverpool shouldn't be overly concerned by their loss at Man City, what could hurt Leicester's survival bid, and why Arsenal need - but might not get - a new striker...
We talk a lot about new signings but has a lack of them helped Tottenham so far this season with the club on maximum points?
CARRA SAYS: I think so. A lot of the players they signed last summer with the Gareth Bale money struggled to settle but now that they have had a year's experience of the club and the Premier League they seem to have kicked on.
But I think one of the few changes they have made, appointing Maurico Pochettino as manager, can bring the best out of Erik Lamela. He was very effective against QPR last week after a real tough time last season with form and injury and you'd think Pochettino, who is from the same country as Lamela, would really understand the lad's personality and what makes him tick.
There have been signs so far this season, too, that Pochettino can take the high-pressing game he adopted at Southampton into Tottenham and make a success of it. I wondered whether Spurs' very individual attacking players could do it but they showed they could against QPR – although it was less aggressive than we saw at Southampton – and it seems like something the manager will demand from his players all season long if they want to stay in the team.
I think they have a real shot of the top four but I guess their hopes could depend on how seriously Pochettino takes the Europa League. He didn't seem too interested with the cups at Southampton and if he takes the same approach at Tottenham and focuses on the Premier League, Champions League football is not out of reach.
Where do you expect Mario Balotelli to begin his Liverpool career – and where are Liverpool at after their defeat at the Etihad?
CARRA SAYS: I think Balotelli will probably start on the bench at the weekend against Tottenham and then come right into contention to start after the international break. He is a good option because he can play up front on his own or with Daniel Sturridge and he might do the first one a bit because you don't always get a full, injury-free season out of Sturridge.
Brendan Rodgers is always tinkering with systems so there will certainly be a place for Balotelli somewhere, whether as a starter or a key substitute, and a lot of it will depend on the form of him, Sturridge and Rickie Lambert throughout the season. However, I am certain he will play centrally because I wasn't that enamoured with him when he played on the left for Man City and because Liverpool are well stocked in those wide areas these days.
As for the City defeat, I would not be too worried. I thought Liverpool were in control of the game and looked dangerous until City's first goal went it and it is always going to be difficult going to the champions' backyard and facing perhaps the best set of attacking players around when you are still bedding new guys into the side.
Leicester, who host Arsenal on Sunday, have performed well against Everton and Chelsea. Does that suggest they have a good chance of staying up?
CARRA SAYS: As a newly-promoted team you always want the element of surprise, whether that's through your way of playing, people not really knowing you, or because your players are new to division, but I don't think Leicester, QPR and Burnley have that.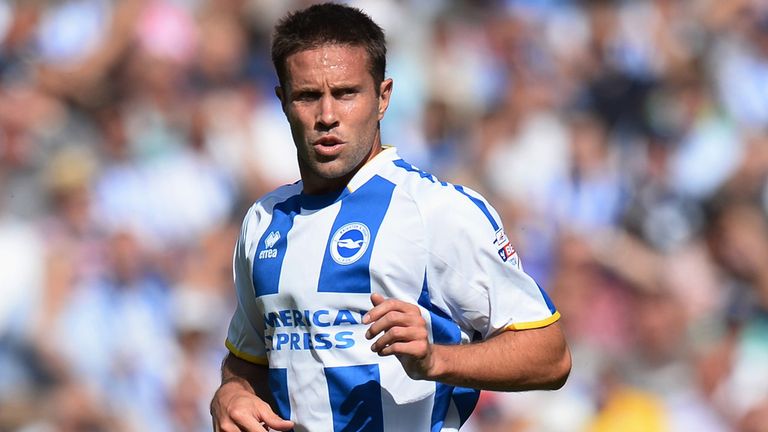 That may prove a problem for Leicester as the season goes on and while they have a few players with Premier League experience, in Paul Konchesky, David Nugent and Marc Albrighton to help them along, I think they will really miss Matthew Upson, who is out for three months after ankle surgery. Top-flight knowhow at centre-back is crucial and they haven't got it without Upson.
That said, they haven't performed badly and I think they will give Arsenal a tough game on Sunday because Arsene Wenger's team have been made to work hard against Crystal Palace, Everton and especially in the Champions League, when they were taken to the wire by Besiktas.
As for Arsenal, with Olivier Giroud out until January, do they need a new striker?
CARRA SAYS: I think they needed a new striker when Giroud was fit so they definitely need a new one now! But do I think they will get one? Probably not. It is difficult to get a top-drawer frontman with less than a week to go before the deadline because there aren't that many available, which is why I think Liverpool did so well to snap up Balotelli for a potential snip at £16million. Arsenal will be looking, if at all, at the best Europe has to offer and I don't think they will get someone like that.
You could say that with Giroud out and Alexis Sanchez around and Theo Walcott to come back in, they might want to sign a more physical striker but I think they need one who scores goals. Being honest, they don't have anyone who can compete with the likes of Diego Costa at Chelsea, Sturridge at Liverpool or Man City's choice of strikers when it comes to scoring goals regularly, even when Giroud is fit. For that reason – and because I don't think the squad is as strong as it could be – I wonder whether Arsenal can get to where they want to go this year, which is winning trophies.
Watch Tottenham v Liverpool and Leicester v Arsenal live on Super Sunday from 12.30pm on Sky Sports 1