Kevin Phillips
Football Expert & Columnist
Kevin Phillips blogs on why all players should think about life after football
Kevin Phillips blogs on his punditry stints - and why all players should think about life after football.
Last Updated: 02/10/13 4:10pm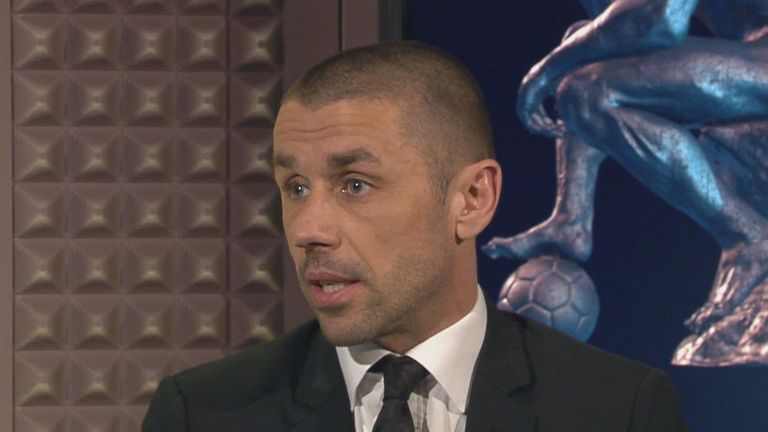 I've been doing bits and pieces for Sky for some time but about two years ago they asked me to come on board a bit more regularly and it's something I really enjoy.
I've adapted to it pretty well and it's something I'll definitely look to pursue and do a lot more of when I eventually hang up my boots.
From Sky's point of view, I guess it's good for them to have a current player, who is in and around Premier League changing rooms, who can give the viewer a different perspective on the games, but it's something I like doing, too.
Ahead of the matches we get sent lots of stats to look over and you'd be surprised how much information is given to us on every player; every stat you could imagine we've got at our beck and call.
Of course, a lot of the analysis is stuff I've learnt over the years and from being involved this season but you also need to watch a lot of football.
As a pundit you watch football a little differently to the average punter, though. We look at systems, formations, how teams can hurt other teams, player attributes... It's interesting and obviously the more football you watch the easier it becomes.
I'm quite surprised but the players I've spoken to in our clubs do watch and listen to a lot of the pundits on TV, as well, particularly Jamie Carragher and Gary Neville on Monday Night Football.
Those guys are knowledgeable, they've played the game at the top for a long time so it makes sense to listen to them and some players really take the analysis on board. Generally they're the ones who go on to forge good coaching careers or go into management.
Of course you can't take all of the analysis to heart - some players will read the newspapers the day after a game come what may, whether they've had a good game or a bad game, while others will only read them if they've played well!
Future
I've dived into the media work quite heavily over the last two or three years because I want to keep my foot in the door after football and the media world appeals to me.
Whether that changes once I retire and I fancy coaching I don't know, but players - not even just those coming towards the end of their careers - do need to think about what they want to do once they retire.
There's a famous saying in football that you're a long time retired and if you're not careful with your money and don't find something else to put your energies into once you hang up your boots you can come unstuck.
There's certainly a lot of help from the PFA these days; they provide courses you can go on and colleges you can go to so you can learn something alongside your football.
I wish I'd learnt something else along the way but I've been lucky the media has been good to me. Of course, not every player is going to get that opportunity and my advice to other footballers would be to start looking at what else they can do whilst they're still playing.
You get most afternoons off as a professional footballer as well as a day during the week so there's really no excuse for young footballers of today not to do something in their spare time.
Maybe we could look at a scheme where young players who sign contracts have to be enrolled in something else alongside football while they're still young?
That would keep them occupied on their afternoons and days off and, as long as it isn't taking too much energy out of them, would be a big help to them later in life.