Glenn Hoddle
Football Expert & Columnist
Steve Clarke could have steered West Brom out of trouble, says Glenn Hoddle
Glenn Hoddle says West Brom should have stood by Steve Clarke to steer them out of trouble.
Last Updated: 15/12/13 10:00am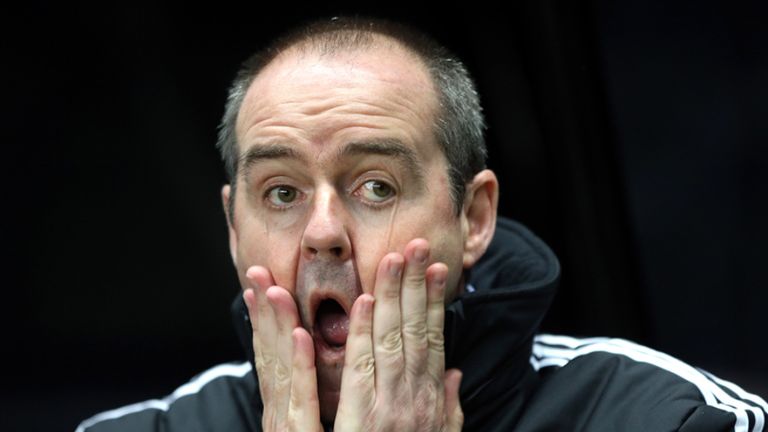 Clarke was sacked from his role as head coach following a 1-0 defeat by Cardiff on Saturday, the result made it four defeats on the trot in the league.
Sky Sports expert Glenn Hoddle told SNF Match Choice that he was surprised with Clarke's dismissal and is not sure why the club expect so much more.
Hoddle said: "I'm very sad because I had Steve as a player at Chelsea and I'm a little bit surprised about it at this stage of the season.
"I must say I'm disappointed for Steve because I thought he had a really decent season last year and they were playing some attractive football. He also brought in some decent players and has a nice balance in the squad.
"When you think about it, yes they've lost the last four games and they're in a poor run but that's when the club has to stand by you as a manager because I think they're four points from being tenth in the league and that can turn around so quickly.
"West Brom must have thought well, 'we were eighth last year we're going to go up from that', but at this moment in time I'm not so sure that would be the case. I don't see why they should think that, it was a decent season for them.
"They're in trouble this year but you win your next home game and you slowly get yourself out of that. If you bring someone in now, yeah your motivation levels might go up a little but will it be for a short period of time?"
Panic
Clarke guided the Baggies to a club high of eighth in the Premier League last season but the club have only won seven games in the calendar year and now find themselves searching for a new a manager.
"It's a bit of a panic," Hoddle added.
"There are a lot of games and points to be won and lost and it is a poor run there is no doubt about that. The reason I can see why they've done it is because they've lost against Cardiff and Norwich - they're the two realistically that you think 'where do we go from here'. If it was Manchester City, Arsenal and Chelsea you could understand it.
"I still say Steve would have been able to steer them out of the trouble they are in and get them in to a reasonable position.
"Who's going to come in for that job at this moment in time that is really a question mark and it's up for grabs.
"Unless there's somebody leftfield that they've known abroad, or maybe a foreigner but there's no real favourite at this moment in time."