Champions League draw: Alan Smith on Arsenal, Man City, Chelsea and Man Utd
Alan Smith says Arsenal can score goals against Bayern, while Man City's power may trouble Barcelona.
Last Updated: 16/12/13 5:22pm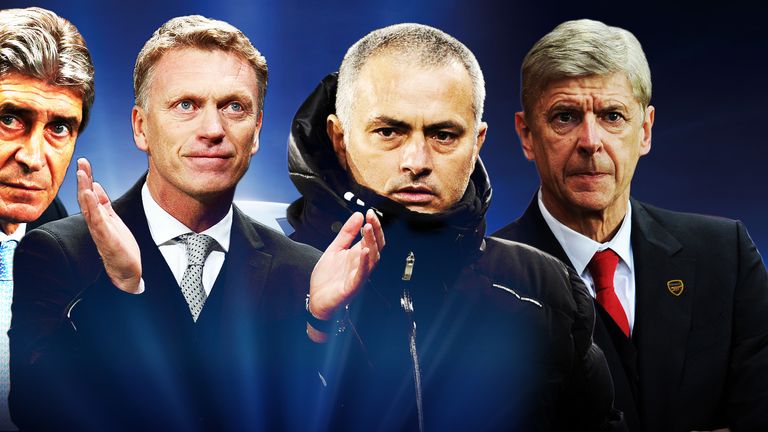 Sky Sports pundit Alan Smith gave Sky Sports News his immediate reaction to the draw and the prospects for the Premier League teams...
Manchester City v Barcelona
ALAN SAYS: This will be a slight clash in styles; it's the small, technical players of Barcelona against a really powerful Manchester City team and you wonder if they can make that count. Manuel Pellegrini has got plenty of experience and is an attacking manager, but that doesn't always work in Manchester City's favour - you think of that Bayern Munich game when they got outnumbered in midfield and maybe that's something he will look at against a Barcelona side where, if you play five, they will play six. They love to dominate the middle ground so there's something to think about. If you're a big time player you will react to that draw and be excited about it.
Arsenal v Bayern Munich
ALAN SAYS: Arsene Wenger and the players knew that, whoever they got, it was going to be tough. It's a repeat of last year when they got taught a lesson at the Emirates and the tie was effectively over. They didn't give themselves a chance in the second leg because Bayern Munich were superb in North London and Arsenal went over to the Allianz Arena and did really well to get a 2-0 win. Those were the days when Arsenal weren't defending as well as they have been this season, so that will be an encouragement for them. However, so many of the players that Bayern have got can hurt you. They are the reigning champions and Pep Guardiola is under pressure, not only to retain the trophy as nobody has done but to do it in a different way and to stamp his imprint on the team. How do you stop them? I don't know, but Arsenal at their best can score goals against most sides and I hope they can do it against Bayern.
Galatasaray v Chelsea
ALAN SAYS: I think Jose Mourinho quite enjoys these games. There will be plenty of talk beforehand on his part, I'm sure. We are still waiting for this Chelsea side to settle down under Mourinho and for it to become a side in his image. The consistency we've always seen from his sides, we haven't had it and you don't quite know what to expect from them. Come February, things might be a little different but as things stand going into the tie you think they should win it but who knows? Chelsea are susceptible to a really poor performance at times. Crystal Palace dominated for periods at the Bridge at the weekend and they've got to try and get that out of their system before they get into Europe.
Olympiakos v Manchester United
ALAN SAYS: David Moyes can't have any complaints. It looked as if they would get a favourable draw when you saw the teams that were going to be in their pot, so it's an opportunity for him to move forward and the club to feel better about themselves in the New Year. It's not the best Manchester United side we've seen, far from it, but it is certainly one that is capable of beating this Olympiakos side. You look at the names and they are certainly not household figures in there. I can't see them offering too many problems. Yes, David Moyes is fairly new to this level of football but he's got so much experience in that team in Nemanja Vidic, Ryan Giggs, Wayne Rooney and the rest.