Kevin Phillips
Football Expert & Columnist
Kevin Phillips blogs on his first week with Leicester City
What's it like joining a new club? Kevin Phillips blogs on his lively first week with Leicester City.
Last Updated: 22/01/14 4:31pm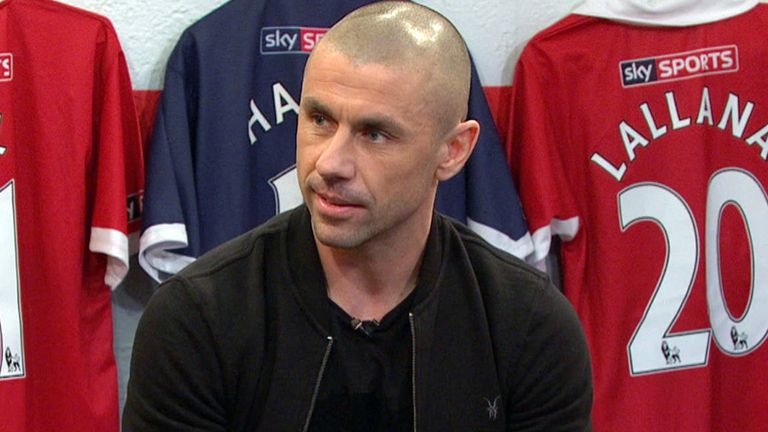 After signing for Leicester last Wednesday I've had a whirlwind seven days, meeting my new team-mates, traveling to Leeds, making my debut and helping the club to an important win at Elland Road.
I've missed being in and around a football club for the last couple of weeks since I left Crystal Palace so to get back into the action has been really enjoyable.
Starting out a new club is never easy, though.
After spending a year with Palace, where I knew everyone, going to a new club, with new staff and new players to get used to, is always a challenge.
To be fair, this is the ninth time I've done it in my career and you do become accustomed to it - and most football clubs adopt similar routines, which helps.
Last week, for instance, as we would have done at Palace, we discussed our opponents, looked at their system and set plays, and then travelled up to a hotel near Leeds on Friday after training.
At any club these days you go into a match well prepared on how the opposition play, who their key men are and what you are going to do to try and beat them - whether you're in the Premier League or Championship.
That wasn't always the case, though.
When I started my career at Watford I don't remember ever really doing any homework on the opposing side. We didn't have the technology we have now, which lets us watch clips of their games, get a rundown of every player and their strengths and weaknesses.
It was a lot more difficult in those days because you basically had to try and remember from the reverse fixture what they were about. Nowadays you can get every bit of information and video going on the opposing teams.
In terms of when you eat and travel nothing's changed - but, going into each game, clubs now leave no stone unturned in their tactical preparations.
That's so important, too, because if you don't cover every possible angle you can come unstuck. I've seen it after games when arguments have broken out with people saying 'we didn't know they were going to do this or that, why didn't we work on it during the week?'
Now there's no excuse for not preparing properly because the information you can get is incredible.
Debut
You could see we were well prepared for Leeds on Saturday. We rode our luck a little but we dealt with their set pieces pretty well and came away with a victory which, come the end of the season, could be a huge result for us. And personally, it was fantastic to get on.
Having had two weeks without a club and only training with Leicester for two days before the game, to be put onto the bench straight away was very pleasing. If anything I'm pretty fresh from hardly playing in the first part of the season and I was raring to go when the manager told me I was going on.
I had some good touches, nearly set a goal up, had a shot and had a hand in David Nugent's winner so it was a lively 15 minutes and I was delighted to have got some first team action under my belt.
It was my first game since Palace got thumped 4-1 at home to Fulham back in October so it was a bit strange to be out there but it was a great afternoon for me and the team.
Now attentions have turned to our home game on Saturday with Middlesbrough. They are going well and are undefeated in their last six so they'll be a tough proposition. Given our own form though, it should be an entertaining game.
Hopefully I'll make my home debut, too. I'm really looking forward to it.
Future
There's been some talk this week about me taking up a player/coach role at Leicester.
That's something I discussed with Nigel Pearson before I signed and it's something he's keen for me to do at some point. It's something I'm keen to do, too, but, for now, I'm concentrating on playing, getting fit and helping the team gain promotion.
If me doing a bit of coaching later in the season helps the team go up then I'm happy to do that - but that is more likely to happen towards the end of the campaign or perhaps next year.
And, as for me playing on after this season, well, never say never in football! Let's see what happens and then I'll make a decision about my future in the summer.
It seems I'm not going to be short of an offer which is pleasing at this stage of my career - but, for now, I'm really motivated by the challenge of helping Leicester get into the Premier League.