Football Expert & Columnist
Ireland v Serbia: Niall Quinn looking forward to seeing Aiden McGeady's impact on Wednesday night
'Performance more important than result against talented Serbian side'
Last Updated: 06/03/14 7:15am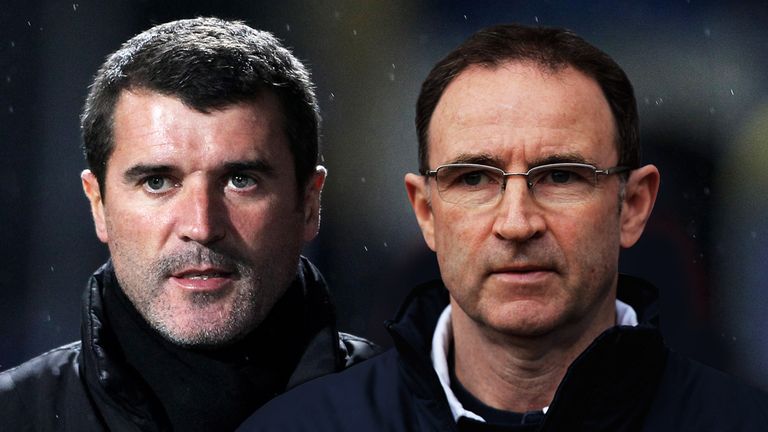 Everything looked so good three years ago when Ireland qualified for Euro 2012 and everyone thought really promising things were on the horizon, but it fell flat in Poland and Ukraine and remained that way until Trapattoni left.
Now, though, Irish fans are back on the feel-good wagon, there is energy and exuberance in the air, and the players have two great football people to learn from and be directed by.
Martin and Roy have been doing their homework by going to games regularly and players really respond to seeing that amount of interest being placed in them while they are on club duty.
I remember from my time as a young player with Ireland how much I liked my international manager, Jack Charlton, coming into the players' lounge afterwards and seeing how I was.
Trapattoni never used to do any of that but the new team are; they are making everyone feel part of the Ireland squad, being incredibly professional, and I really like what I see.
Tough
We will get a flavour of what Ireland are all about when they play a good-quality Serbia side on Wednesday, and we will certainly learn more than we did in the Latvia and Poland games which took place immediately after Martin and Roy were appointed.
Chelsea's Branislav Ivanovic and Man City's Aleksandar Kolarov will probably line up in the full-back positions, so if their centre-halves are any good, Ireland could be in for a tough time up top.
Serbia also have Ivanovic's club-mate Nemanja Matic in midfield and a few other players who I have been impressed with whilst watching Champions League football this year, so this will be a stiff test.
But Ireland have some midfielders to keep an eye on in this game - Wes Hoolahan has done great for Norwich and deserves his chance, while most people think James McCarthy can become a leading footballer over the next few years.
However, I am hoping to see some excellent things from winger Aiden McGeady, who is in the Premier League with Everton now after being out on a limb a little bit in Russia with Spartak Moscow and seeing his career not kick on as it might have done.
Aiden was such a threat for Celtic under O'Neill so hopefully Martin can get the best out of him again, but I certainly think playing under Martinez at Goodison Park will excite him and ensure he delivers more for Ireland.
At the back, though, Richard Dunne and John O'Shea remain the lynchpins and the guys everyone looks up to, so they still have a big role to play.
John has been extra busy this year in difficult circumstances at Sunderland, while Richard has a similar role to play in helping QPR get back into the Premier League.
Those two coming together and organising on the pitch, while Roy and Martin do the same off it, bodes well and I think they can inspire the other players.
Building
Martin and Roy still need to get used to their jobs and their players, though, so as far as I am concerned the result in the friendly with Serbia is not as important as the performance.
It is all about playing good football and building towards Euro 2016 qualifying.
Most people would concede that Germany will be one of the first two home in Ireland's group, and that Gibraltar will probably finish bottom, but the four other teams should have some almighty battles for second and third.
There is an Ireland versus Scotland derby to look forward to, while Georgia and Poland will give Martin and Roy's side great games, home and away, so I really do think Group D is the toughest - but most exciting - of the lot.
Let's hope Wednesday sets Ireland up nicely for the campaign.