World Cup 2014: Soccer Saturday panel predict how far England will go
Last Updated: 29/05/14 8:52am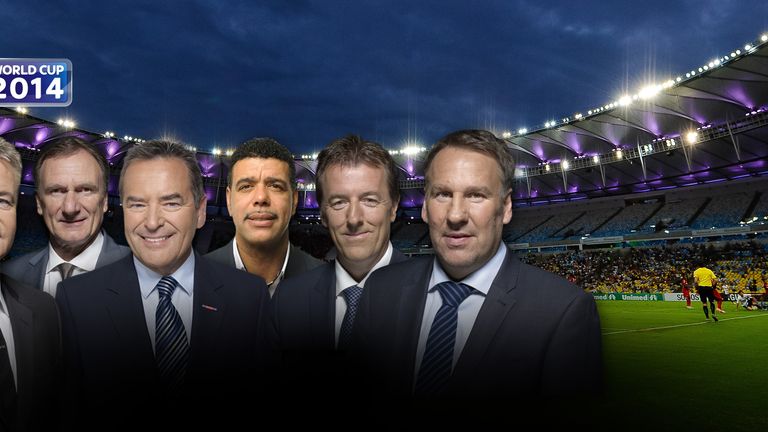 The World Cup is just a fortnight away and England will arrive in Brazil with expectations lower than they have been for years. But how far can they go and should we be excited about Roy Hodgson's squad? We sat down with the Soccer Saturday regulars to get their opinions…
Realistically, how far can England go in this tournament?
KAMMY: I'm hopeful we get out the group. I think we can win the group – we can beat Italy in the first game and then that sets us up for the group. Everyone's got that down as a 0-0 but I'm more confident.
LE TISS: Quarter-finals for me. I think when you get to that quarter-final stage, you get a little bit of luck or a refereeing decision goes your way, anything can happen. I would guess quarter-finals could be a reasonable tournament for us. I'm confident they'll get through the group.
CHARLIE: If they get lucky they could do well but I don't believe for a minute they could win it. They could make the semi-finals. That would be maximum.  If they don't lose the first game against Italy then I think they could go through. England could end up knocking Italy out if they don't lose to them because I think have opportunities to score more goals than the Italians.  It's all to do with the first game. I know it sounds over-the-top and dramatic but if England lose that they won't make the last 16.
MERSE: I think England will get to the quarter-finals, at least. I think they'll get through their group (I don't think their group is that hard) and then I think we'll get lucky. At least the quarter-finals.
JEFF: I'm going to say quarter-finals, minimum. If we win, or are group runners-up, we've got a great chance in the last 16. Inevitably, in the quarter-finals you're going to get one of the big boys but who knows?
THOMMO:  I'll say quarter-finals as well. I think we will shock a few. I think we'll beat Italy. I think we've learned our lessons and with the likes of Adam Lallana and these players who have come on, we're better in possession. That's why I'm surprised Roy Hodgson left Michael Carrick out. He's picked a team to keep possession but left Carrick out!
Which England player would you pick out as the one to watch in Brazil?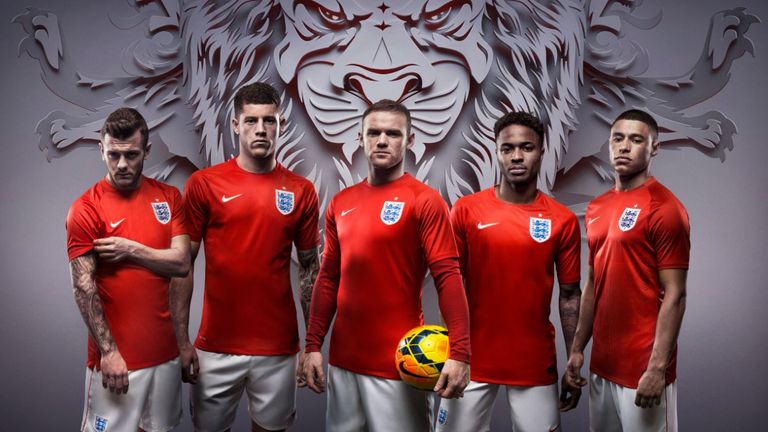 CHARLIE: Honestly, from the past four months I'd say Raheem Sterling. I wouldn't put him in my starting XI for the first game but I think he could become that star because he's got pace and movement. Liverpool play a different style to what England will play but if Roy Hodgson is bold enough to believe his strength is in attack – which it is in my opinion – then that pace and ability that he has will worry people. There's a lot of people in other countries that have heard of him but they don't really know him, so they won't plan for him. Big-name players are planned for, but Sterling is off-the-cuff. If they use him in the right way he could become a superstar footballer in this World Cup.
MERSE: I like Henderson. For me, you've got to play young lads who are full of running and will be a surprise package. Over the years it's always the same, the big surprises like Toto Schillaci are not household names. I just think Sterling and Henderson – if they play, I'd play them – will be the two stars of the show.
THOMMO:  I agree Sterling will be that impact player for England. He's not only got pace, he's got intelligence which we've seen. He can play a couple of positions in a game and he has got great energy so the heat isn't going to worry him.
JEFF: it has to be Adam Lallana, for me. Mauricio Pochettino was biased when he said he's good enough to be in the Spain or Brazil team but I think given the chance he might just show that.
LE TISS:  Hopefully it will be Adam Lallana or Ross Barkley, one of our English boys, who maybe people don't know too much about outside our country. I like the way that Raheem Sterling finished the season, he was outstanding in the second half of the season. I think he can find the level of performance for England that he did for Liverpool and really make a name for himself as the young player of the World Cup. And Barkley, he's obviously young as well and he's a talented boy. I think over the last six months of the season Sterling has been more consistent that he has.
KAMMY:  You have got to look at the likes of Sterling and Lallana – how good could they be? Let's show people what we've got!  Young Barkley too, if he gets a game.
Who will end up as England's top scorer at this tournament?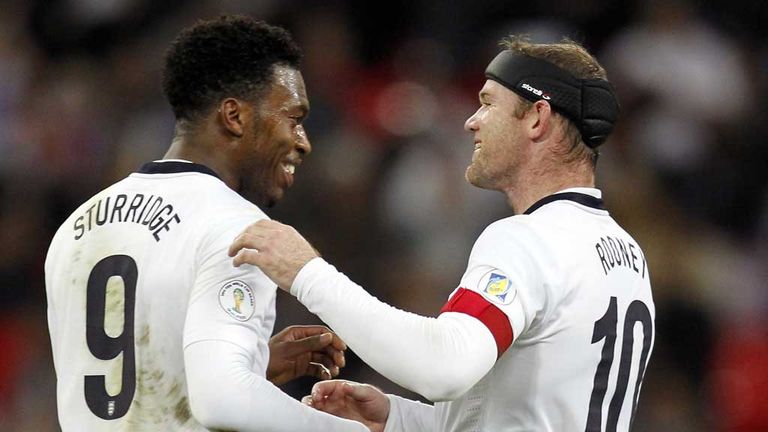 THOMMO:  Daniel Sturridge. You need Sturridge to be up there, to stretch teams, to have the pace. There will be times when we give up possession but Sturridge has shown at Liverpool he has pace to counter-attack. It's such an asset.
LE TISS: I'm backing Wayne Rooney to score his first World Cup goal and follow it up with a few others. It's got to happen at some point, he can't go his whole career and not score a goal in the World Cup so I think this is his time.
CHARLIE: For me, Rooney doesn't score goals at this competition and he's more interested in the team than himself so I would go for Sturridge.
MERSE: When England play Italy, Uruguay and Costa Rica their team talk is 'stop Wayne Rooney'. That's the problem we have. Sturridge can get three or four if they play the right way.  There's no point isolating him up front and playing nine at the back - it doesn't matter if you're Pele, you ain't scoring!
Keep an eye on skysports.com as the Soccer Saturday gang will be making more predictions as the tournament draws closer.