World Cup 2014: Guillem Balague dissects the big talking points
Last Updated: 11/06/14 6:47pm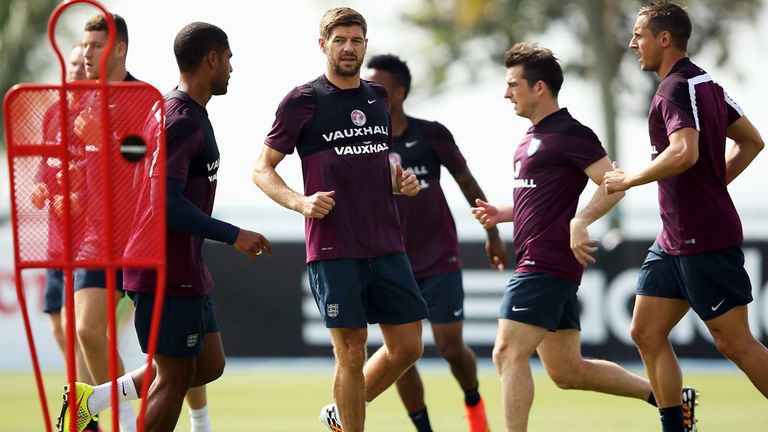 Sky Sports football expert Guillem Balague has arrived on the sun-kissed shores of Brazil for the 2014 World Cup.
Throughout the tournament he'll be giving Sky Sports his take on a whole host of talking points, ranging from how stars from across the globe are perfoming and who could end up in the Premier League to how the World Cup is being received in Brazil.
In today's blog, Guillem looks at the topics that have set tongues wagging leading up to start of the competition on Thursday...
ENGLAND'S APPROACH
Who will he pick? How will they cope in the heat? And most important of all, how do they stop Andrea Pirlo?
There are so many questions Three Lions fans can't wait to have answered in England's game against Italy on Saturday night, but what does Guillem make of the squad's mix of youth experience? And with a seemingly low amount of national pressure on winning, could this be England's time to shine? 
At his pre-tournament press conference on Tuesday 10 June, England manager Roy Hodgson said: "I must advise caution. As yet they have not had the chance to show in an England shirt that that potential will be realised - we think it will be, but they have not had that chance yet."
WHAT GUILLEM THINKS: "Having low expectations helps with one thing... tactics. England can play like a modest team (defending deep, allowing their rivals to have the ball), partly because nobody expects much of the team and because the manager has told everybody not to expect anything.
"That means tactics will not be discussed unless they need a huge defensive performance – in which case the comment will be, 'what a great tactical performance'. I'm not sure why people forget attacking is also part of the tactical approach."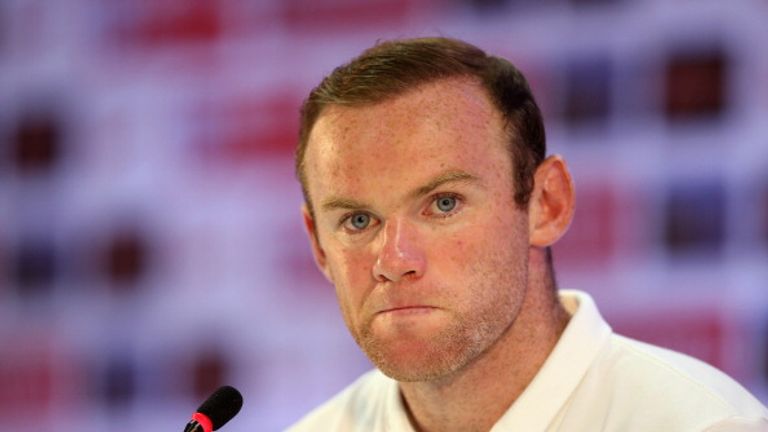 WAYNE'S WORLD CUP?
In eight World Cup appearances Wayne Rooney has failed to ripple the back of the net, but are those vying for the Manchester United forward to be dropped merely using him as a scapegoat to more deep-rooted international failures? Or has the 28-year-old lost his hunger to be one of the best in the world and past his peak?
On Monday 9 June, Jose Mourinho told the press that this year's tournament was there for Rooney's taking and he believes the 90-cap, 38-goal striker will prove the naysayers wrong. The Chelsea boss said: "I think Wayne is right when he says this is 'his' World Cup, it is the right moment [for him]. He is not a kid any more, he is not an old player at the end of his career, he is in what I call 'the best age'. I think it is his World Cup. I think he has also a role as a leader in the team, a little bit similar that he had at United this season. I think he is ready to cope with this."
WHAT GUILLEM THINKS: "Read carefully. Saying that this is 'his World Cup' is not the same as saying he will succeed in this World Cup. Sir Alex Ferguson wanted to sell Rooney, the player failed him in big moments (Champions League finals). What makes anybody think it could be the different this time? Rooney can be a great complement to the young guns, but not a match winner."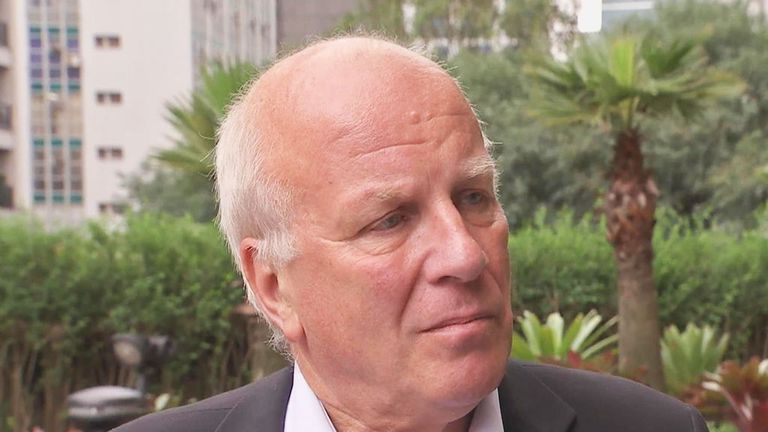 DYKE STANDS UP TO BLATTER
Football Association chairman Greg Dyke led a European rebellion against Sepp Blatter on Tuesday 10 June, after the Fifa President accused the British media of 'racism' after a series of investigations into corruption allegations were published in national newspapers.
Dyke, whose comments could influence UEFA President Michel Platini to run against Blatter in the next election, spoke to the media afterwards, saying: "Amongst the British public, without any doubt, the brand Fifa is damaged – serially damaged – and I suspect that's the same through large parts of Europe."
WHAT GUILLEM THINKS: "Please, England, keep going. Both media and authorities have been brave enough to show the real side of Fifa. You are leading the world on that for sure."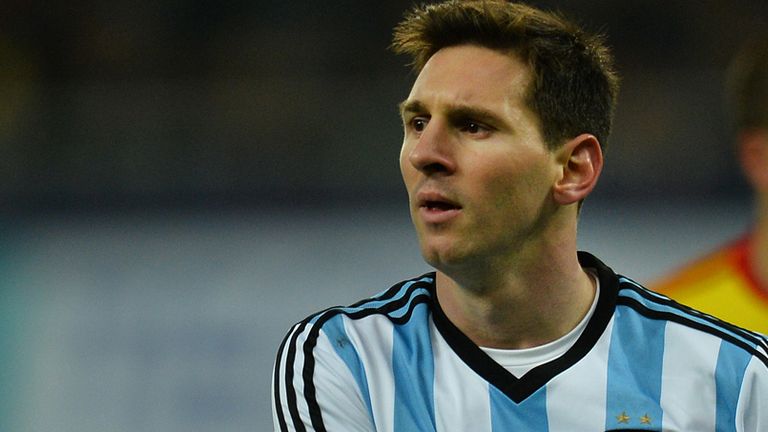 A World Cup winner's medal is the one thing Lionel Messi is missing and never has the Barcelona forward been under so much pressure to perform. Some Argentines question the 26-year-old's passion for his national team, others say the six-time La Liga winner won't have his place amongst football's greats until he proves himself at a World Cup. After a disappointing season domestically, all eyes are on the man from Rosario.
Messi's former Argentina team mate, Javier Zanetti, told The Daily Mail on Wednesday 10 June: "There is no-one to touch him. He has already demonstrated that and he doesn't need a World Cup winner's medal to prove it. He has won everything with Barcelona and been named Ballon d'Or winner repeatedly. What he does on a football pitch is amazing."
WHAT GUILLEM THINKS: "We keep saying that Leo doesn't need a World Cup winner's medal to prove he is the best. But, how is it we keep debating it? What shows that you are the best? The unanimous response of the football world. There is not such a thing regarding Messi. His impact from 2008-2013 is the biggest a player has made in world football. No doubt. But…"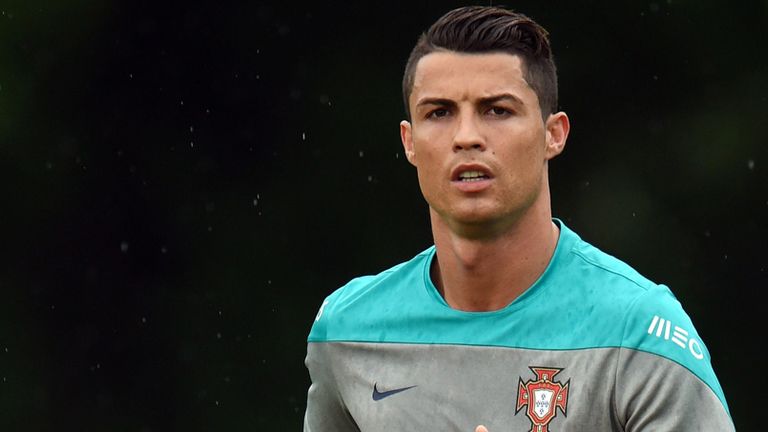 BEING THE BEST
It's seems crazy to claim that Messi, or his La Liga compatriot Cristiano Ronaldo, lack any sort of footballing accomplishment because they're not in possession of World Cup winners medal, but there are those that do. 
One man perpetually promoted as one of the best is Pele, and the Brazilian great told Sky Sports on Wednesday that the pair's form on the European stage is not, necessarily, easy to replicate on the World stage, saying:  "It is complicated to say because I saw several players that are very good, that play in Europe and are already very good – Lionel Messi, Cristiano Ronaldo – but the World Cup is a little more complicated."
WHAT GUILLEM THINKS: "Pele will not give up the crown that easily. He not only is considered the best in the world (alongside Maradona), he also works hard to make sure people don't forget. That is also why Messi has got a problem to convince everybody – he doesn't play that game at all."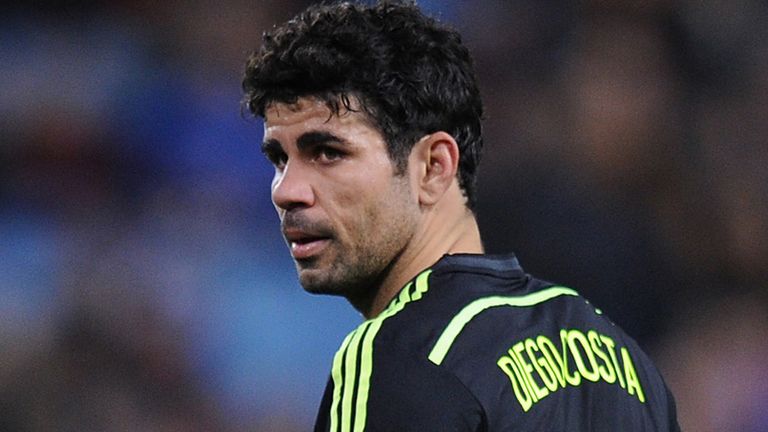 COSTA, BRAVO?
Soon-to-be Chelsea striker Diego Costa looks set to make his competitive debut for his adopted country Spain in their World Cup opener with Holland in Salvador on Friday and is expected to receive a frosty reception from Brazilian fans.
Brazil-born midfielder Marcos Senna, who opted to play for Spain over the country of his birth, is backing Diego Costa to have a "great World Cup" and to be as big a success with the reigning world and European champions as he has been with Atletico Madrid, on Monday told Sky Sports: "There are some people who do not agree with what he has done [deciding to play for Spain over Brazil] but there are also people who support him. The most important thing is that he is focused and demonstrates what a great player he is."
WHAT GUILLEM THINKS: "Nationality is such an obsolete or at least variable concept. I have been in England for 22 years, sharing my time with Spain. I feel very Spanish. But I have got so much English in me that I would call myself Anglo-Spanish. Why not accept others can feel the same? You sometimes are from where you are loved and looked after."
Want to hear more from Guillem? He joins Andy Burton in the first Sky Sports World Cup podcast, click here to take listen.